Empowering Curators, Community Leaders, and Minnows. Valuing engagement and positive interactions.
In this update:
Server update to v0.19.3 / 0 blocks missed
Witness Rank
Proxy votes
@curie support for the Engagement League
@pennsif - A dollar a day
Follows by @steemcommunity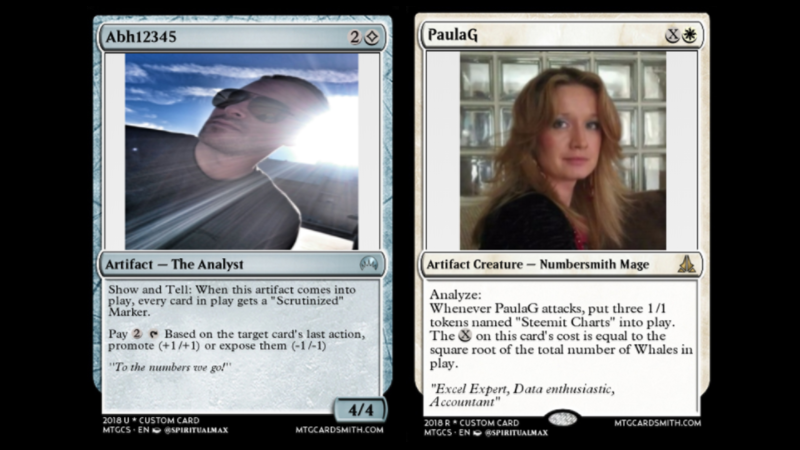 ---
Welcome to the 3rd post from the @steemcommunity witness.
If you are visiting our page for the first time and would like to find out more about our project, please take a look at our initial contribution:
Introducing @steemcommunity - A Witness Project by @abh12345 and @paulag
We would like to begin by sincerely thanking everyone for the early support that we have had via comments and votes for our witness.
Thank you!

Server update to v0.19.3 / 0 blocks missed
Just a couple of days ago, the server was patched to the latest Steem version - v0.19.3. Whilst not a critical patch, this one was important to us as it was our first.
The node is current running with a 100% success rate in the 9 weeks of its life.
---
Witness Rank & proxy votes
At the time of writing, we have just crept up to 'Active Rank' #89, which we are really pleased about and means we are, on average, currently mining 3 blocks each day / every 24 hours.
@steemcommunity currently votes via proxy to @abh12345, which holds almost 800 MVESTS. This is around the 30th largest vote on the Steem blockchain, and aims to support a variety of witnesses, from development, to curation and community.
---
@curie support for the Engagement League
Recently, @curie selected @abh12345's Engagement League as an initiative to support in regards curation and engagement. The project is in its 10th month, has attracted over 400 registrations, and has given out well over 400 STEEM/SBD since its inception.
Thank you @curie, and all accounts involved in the Leagues for your support.
---
@pennsif - A dollar a day
@steemcommunity recently opted to support the 'A dollar a day' initiative created by @pennsif, which aims to gift worthy charitable projects on the Steem blockchain.
'A dollar a day' current supports at least 12 projects, and recently surpassed $1000 in donations.
---
Two new projects @steemcommunity has been supporting via advice, testing, and delegations are @noblebot and @ivoted.
@noblebot is scanning the blockchain for account keys in an attempt to beat 'black hat' accounts from doing the same. @noblebot will, if successful, change the owner key of the account (if it is the owner key that is broadcast), or move the funds to 'savings' while the account holder goes through the account recovery process.
Just the other day, @noblebot saved 90 SBD from being lost.
@ivoted is a new initiative with the goal to encourage Steem account holders to learn about witnesses and cast votes where they see fit.
The account will support Steem account holders who write posts relating to their newfound knowledge, or votes cast in relation to witnesses.
@steemcommunty has recently delegated 150 SP to help support this project.
---
The @steemcommunity account is relatively small at present, but we hope in time it will grow steadily.
The aim of the account is to support community accounts, and the articles that are resteemed by these accounts. Content will be voted on an ad-hoc, manual basis.
Please let us know if you run a community account and would like a Follow by @steemcommunity.
---
Delegations
@steemcommunity currently delegates to (via @abh12345 and @paulag) @comedyopenmic, @curie, @dustsweeper, @friendsofgondor, @ivoted, @minnowsupport, @spaminator, @utopian-io, @youarehope, and a host of smaller personal accounts - without fee. We hope to give more and expand this list as time goes by.
---
Thanks again for your kind support and for your time today,
Asher and Paula.

Useful links
Steemitguide: What is a Exactly is a STEEM Witness and why every User should Vote
Seriously, what is a STEEM witness? Why should I care? How do I become one? (Answer)
(Including #blockchainbi and #culturevulture)