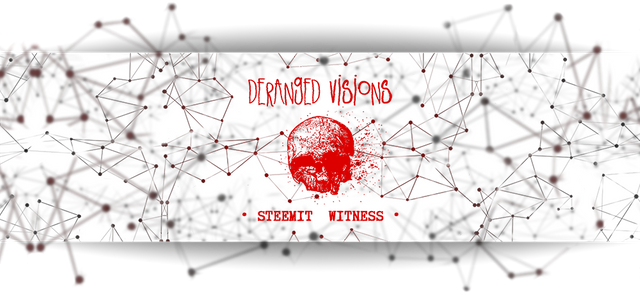 All good things must come to an end

So I have been a witness here for the Steemit blockchain for the past few months and I have had a great time learning about the different aspects of the chain and the platform in general. While in my introduction post I said I was going to be donating plasma to pay for my server costs, the costs have began to far outweigh the rewards.
I have the utmost respect for the witnesses that are outside of the top 100 that continue to run their servers at a loss each month for the love of the blockchain. I have just had bills come up and need to cut back on expenses that did not make sense right now.
Thank you all

I want to say thank you to all of those that have supported me with witness votes during this time. You all are awesome. I will not be going anywhere though. Now that the witness is going to be shut down, that means I will have more time for my "normal" posting and my contests.
Being a Steemit witness can be a full time job in itself and most people here on the platform take the witness for granted and do not even vote. If you have not voted for any witness yet, I would highly encourage you to go out and learn about the different witnesses that are out there and cast your vote for them because they are the ones that are working behind the scenes ensuring that everything runs and that you have an enjoyable experience here on Steemit.
Here are some of the witnesses that I am voting for and why:



@pfunk - Pfunk is a witness that is all about helping out communities. I am not even sure how many projects he is supporting now. He is the main sponsor of my Deranged Photography contests and is the main reason that I am able to keep rewarding the community while the market sucks so bad right now. If it weren't for his voting on my contests, I would have had to shut the contests down a long time ago, and for that I am truly grateful. His help to not only my contests have benefitted people from all over the world. He is my number one choice for a witness to support, so hopefully you all are voting for him.
@curie - This is one of my favorite witnesses on the list. They are the definition of community building here on Steemit. So many people struggle with getting rewards on their posts, but the people at @curie are searching out the great content on the platform and rewarding them for their work.
@adsactly-witness - This is the community witness for @adsactly which I am a part of. They are a community that is dedicated to all things crypto. They are welcoming and reward their members with different crypto currencies just for being active in the community.
@aggroed - Not only is he one of the brilliant minds behind Steem Monsters, but he is a very generous person. @aggroed has had my witness vote for a long time and will continue to have my vote. He is a great person and a valuable member of the platform.
@arcange - When you come across the many different phishing comments on the platform @arcange is one of the ones that is working tirelessly to combat the issue. He is working behind the scenes with account recovery and phishing constantly. To help him out, vote for his witness and DO NOT CLICK ON LINKS IN THE COMMENTS!!!
@ats-witness - He is one of the founders of BRO Sports, a huge supporter of @spl and many other communities here.
@ausbitbank - I am not sure what else to say other than @ausbitbank is a HUGE supporter of so many different communities with either large delegations or upvotes. He is one that really deserves your vote.
@c0ff33a - He is a rather new witness, but he is always supporting so many people. I am not sure how he has the time to read so many posts and comment, but when it comes to a witness that gets involved with the community, @c0ff33a is a pro at it. He vlogs during his car trips and they are pretty amusing to watch.
@comedyopenmic - This is the community witness that supports the @comedyopenmic contest. I am not sure if I need to say much else about it because they are doing awesome things for so many people with rewards and showcasing amazing talent.
@drakos - My pirate buddy here comes in and votes on posts out of no where and is a super nice person. His avatar is what sold me on him at first, but when I found out more of the stuff he does, he is actually a genius for a pirate. He is a huge supporter of Minnow Support Project and the creator of steemian.info
@enginewitty - The one and only. Engine is the creator and godfather of the Alliance. He is an amazing person and has a huge heart. He is involved with so many things that I don't know how he has any family time. He usually has his daughter on the microphone with him as well. Very awesome person.
@followbtcnews - @crimsonclad is one of the people that maintain this witness and like so many here on the platform, she was one of the first people that welcomed me and showed me around. Since then, I have become a fan of her shows and the other stuff she does here. In my eyes, she could easily be the "face of Steemit". She is always working hard to ensure that things are running smooth, but still makes it a point to visit the million different discords she is in to talk with everyone.
@good-karma - He is the creator of the Esteem Application, which I use almost daily for posting. I have found this to be a lot easier and better looking than the steemit.com interface. One of the good things with posting on Esteem is that if the post isn't a garbage post, you will most likely get curated by their team of curators and get rewarded for posting with them. @good-karma is pushing out frequent updates for the platform as well.
@guiltyparties - GP is always working behind the scenes to fight plagiarism and help out with the phishing that is going on. He is one of the main people behind the @steemcleaners team and is doing great things to ensure the longevity of the platform.
@jackmiller - Jack is a straight shooter and one that I consider a good friend here on Steemit. He has the best interest of Steemit in mind with the decisions that he is making for his witness and Steemit as a whole. In one of his recent posts he also just showed that he can't be swayed by money when it comes to his witness. I am backing him 100%.
@noblewitness - This is a collaborative witness between some great members of the platform. @anarcho-andrei, @gmuxx, @rhondak, and @sircork have all been doing great things with their own witnesses prior to consolidating them all into one. Now as a team they are able to work together and be more efficient.
@ocd-witness - is the witness account for @ocd which seeks out people contest and curates curates it. These types of initiatives are great for sustaining the community here on the platform.
@patrice - She is a member of @steemcleaners and is fighting the good fight along with the rest of the team.
@pjau - Pjau is another member of Steemcleaners and is a very undervalued witness. I am not sure if it is because @pjau is not playing the game as far as seeking out witness votes, but he is constantly working with Steemcleaners and deserves your vote because he is helping to ensure a smooth experience here on Steemit.
@qurator - Qurator not only upvotes its members daily, but it also curates content and rewards people.
@steemcommunity - This is a curation community witness headed by @abh12345 and @paulag. They are all about growing curators and educating minnows. Very awesome initiative.
@steemgigs - This is the witness of @surpassinggoogle. Terry is one of the most giving people I have ever met. He is the creator of @ulogs, which give people the opportunity to post about their day. He has done a lot for so many people from all over the world and continues to get people to engage on Steemit in different ways.
@stoodkev - I don't think many people know who @stoodkev is, but he is the developer of the Steemplus plugin. The plugin is pretty awesome and I can tell that some hard work went into it and he updates it frequently.
@themarkymark - he runs the @buildawhale bot and is a member of the veteran community. He is also a very active member of the platform.
@yabapmatt - He is the other genius behind the phenomenon that is Steem Monsters. The Steem Monsters game is going to be huge for the platform and both @aggroed and @yabapmatt have already been rewarding people for their involvement for helping to create this game world. They are really letting the Steem Monster universe be OURS, which is amazing.
So Now What?

Well, I will be going back to trying to post more of my photography content and getting more involved with video. I am trying to get a regular video cooking series in, which I should have a little more time for editing.
I am also going to be able to devote more time to my photography contests. Being a full time student, running my own businesses, Steemit and family time, it has been hard to fit everything in. It should be a little easier now though.