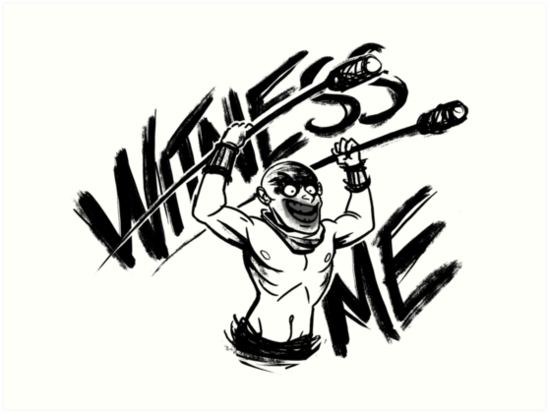 Well this week has been brutal. The crypto-markets are in correction after a huuuge rise, and unfortunately Steem is no exception. The price drop, right after a hardfork and reward pool shrinkage will take some time to adjust to.
My witness campaign has gained a lot of votes, but no movement in my rank this week.
I haven't been blatantly buying witness votes "incentiving supporters" like some , so I really appreciate everyone that's shown their support for my witness campaign anyway!
I now have 954 witness votes and I'm at rank # 27

Witness node operations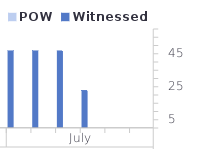 My witness node hasn't dropped a single block , no price feed issue or network glitches logged by my monitoring tools the entire time :)
I also disable my node temporarily yesterday to update it to the latest steem-docker , but the update went smoothly with nothing to report there.
0 missed blocks this week (38 ever) .
I'm now witnessing an average of 51 blocks each day .
---
Price feed and current network parameters

I publish an unbiased price feed - last update was $0.933 SBD / STEEM
SBD interest rate changed to 1% - To increase SBD demand and maintain USD peg
Account creation fee remains at 0.2 STEEM - attempting to reduce signup cost (info)
Maximum block size remains at 131,072 - to lower the SP requirements to transact (more info).
---
Steem Dollars below $1, APR increased to 1%
After a great run trading at a premium well above the $1 usd price peg the market has switched gears into consolidation mode and Steem Dollars are now trading at a discount instead.
SBD demand has dropped, not helped by ongoing problems at Poloniex and they're currently trading for as low as $0.87 USD per SBD .

I hope people listened and sold for a premium like I've been advising for weeks already..
I also said in my last report :
If SBD prices are unable to maintain the $1 peg over the next week I will be following @clayop's lead and increase my APR but I would prefer to avoid this option as I believe this is only temporary panic in the market.
I still believe that this price movement has been mostly driven by the bitcoin downtrend/correction and less market liquidity being available due to continued trading downtime at Poloniex for Steem and SBD (again!) - however I can't ignore SBD slipping further then 10% away from the USD price peg.
I have cautiously updated my Steem Dollar APR/interest rate to 1% in an attempt to raise SBD demand and incentivize market makers to stick closer to the USD peg.
I don't take this change lightly - but I feel better about using the APR then influencing the market via price-feed biases.
---
Bandwidth limit exceeded errors
I see a lot of new users getting bandwidth exceeded errors when trying to transact (upvote, comment, claim rewards).
Whilst this is annoying , its nothing to panic about and it will resolve itself if you simply wait a while.
The super-quick explanation is that you are rate limited in your transactions depending on how much Steem Power you have and the level of activity on the network at the time.
You can speed up the process and avoid this in future by powering up a little extra Steem Power, if you can't and need urgent access to your account come find me in the PAL chat and I'll delegate a small amount to get you going again.
I've been voting for an increased block size of 131,072 for over a month already, if more witnesses followed suit (Or I moved up the ranks more) we could fix this issue faster.
More info :
---
I launched an experimental vote-bidding bot @discordia : a chaos themed vote bot with a manual curation element that can potentially give far higher relative rewards for quality original content when compared to blind-voting whale bots.
Legendary steemian researcher @fortified surprised me with a whole set of beautiful logos and animations for discordia - check out his post !
Due to its ability to leverage bids into more SP, @discordia has been growing at a crazy pace - already leasing 20k SP in only a few days of operations so far.
I understand peoples concerns about the general use of vote bots - and have been making a conscious effort to make sure this provides a net positive to the community as a whole.
I'm not personally taking any money from this despite spending hundreds of SBD and steem so far to get it started, and anybody else can directly profit from this by filling the SP delegation orders in the minnowbooster market.
After the first month to get itself established and build reserves, it will be doing a controlled partial powerdown of its own SP supply in order to fund @centerlink, @ausbitbot and a donation fund for good causes decided on by the community.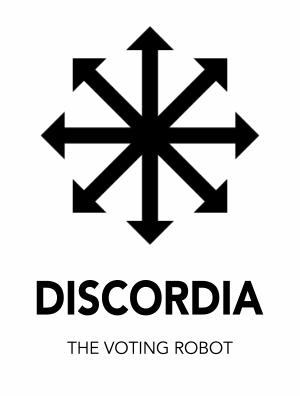 ---
What else have I been doing ?
I've been working with the super talented @malicered on some new slick branding for steemvids , as well as making more progress on the interface and workflow of the steemvids beta version. (Follow @steemvids for announcements!)

I've tweaked the algorithm for @centerlink - a vote bot (parodying the Australian welfare office) that now support 176 aussie steemians. It's also putting out plenty of aussie humour of its own in multiple parody posts / "success stories " to help it grow. Thanks for the community support and fundraising efforts to @scooter77 @bulleth @ryivhnn and @gohba.handcrafts

I've done several interviews with various steemians, with a few more outstanding I need to get back to ( I'm so sorry @nextgen622, I haven't forgotten <3 ).

I've purchased thousands of SBD below the peg price and have been researching various market making bots in order to try and tighten up the price gap between exchanges and the internal market. I'd like to see a lot more people doing this, and I appreciate having my orders filled by @smooth-mm most of the time but some more competition and higher liquidity would be great to see on the internal market.

I've been studying usage patterns of all of the vote bots as well as the abuse flagging projects like @cheetah , @smackdown.kitty and @copypastewaster . I have @shame and @bitchplease available to dedicate to the cause, I'm just trying to find the best way to approach this and not make more enemies ..

I've continued to moderate on r/steemit , tech-support and the Peace, Abundance, Liberty discord as well as several fakebook groups promoting Steemit .

I haven't slept before 4am for 2 weeks now, I'm sure there's a lot more I'm forgetting in this list :P
Payout declined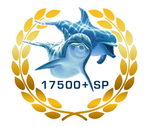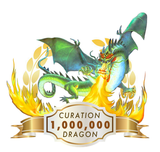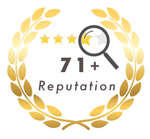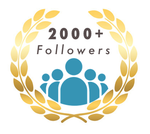 twitter / gab.ai / keybase / steemit.chat / patreon
steemviz / steemvids / more tools / post index
Please vote for me as a witness here