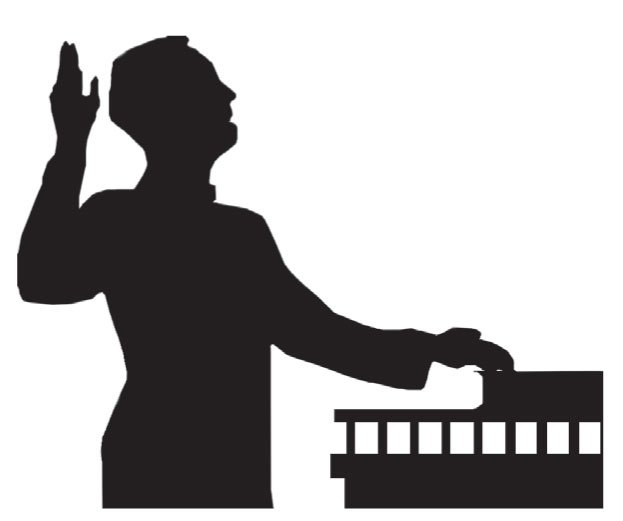 This is easily one of the most meaningful days of my life. It's up there with earning my PhD, my wedding, and the birth of my kids. I'm incredibly touched by the support I've gotten from the whales, dolphins, and minnows that put me here. I have over 900 votes now, and it's growing daily. Today, for the first time I hit the top 20 witness list.
I've run for public office before. I received 6,000 votes in my race. I lost, but I learned a ton doing it. I really love public service, but I couldn't be happier or more excited to do it for Steemit. This place presents unparalleled opportunity to change the world around us.
Steemit teaches peace on a daily basis.
Steemit creates abundance at a click.
Steemit promotes free trade and free speech with every transaction and post on the block.
This place is incredible, and I'm so happy to have found a digital home here.
I'm the founder and general manager of the Minnow Support Project. My mission since day one as a Witness has been to promote Peace, Abundance, and Liberty. It's a learning process, but I try to execute to the best of my ability on that mission every day. I want to see this place grow. So, through my professional career on college campuses I'll pitch journalism and communication professors to share the gospel of the Steemit blockchain with the next generation of college educated youth. I want to help grow and maintain minnows on the block. So, I'll continue to support MSP and the community members to form deep connections, encourage posts that spread our values, and quicken the journey from minnowhood to whalehood.
I'm so grateful for the support, and am excited to use this position to continue growing the Minnow Support Community with new bots, new curation teams, new training teams, and our own Radio Station (mspwaves.com). I'm looking forward to continuing to foster relationships with the other witnesses to find overlap in our missions.
I'm deeply indebted to the Minnow Support community as a whole and especially the Witnesses and moderators that help keep the lights on and the wheels spinning.
Witnesses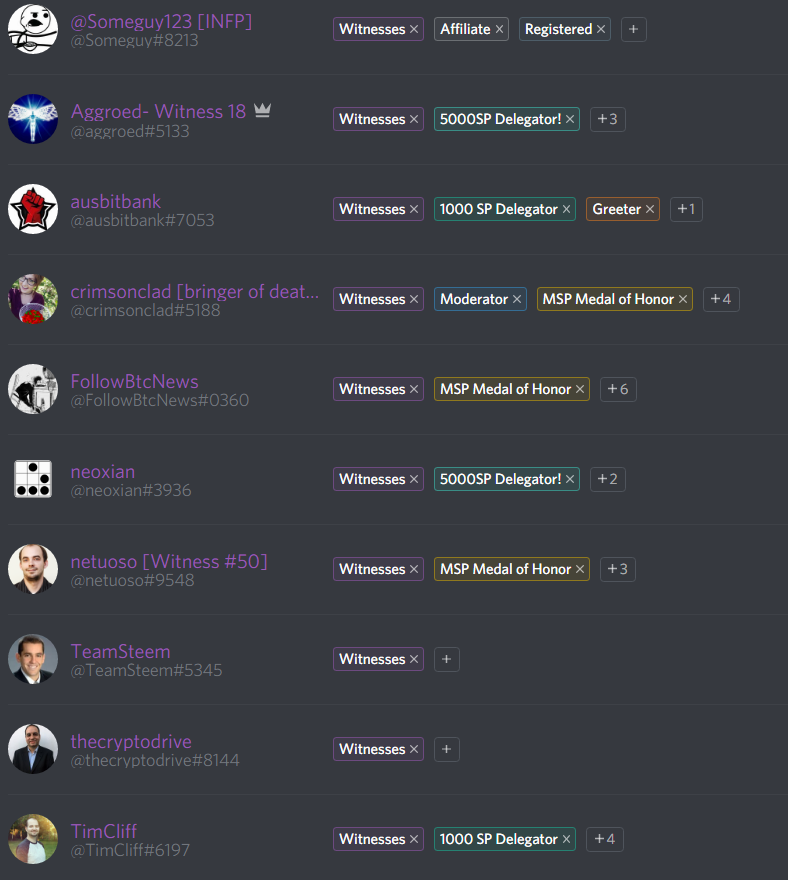 Jr. Witness and Honorary Witness

Moderators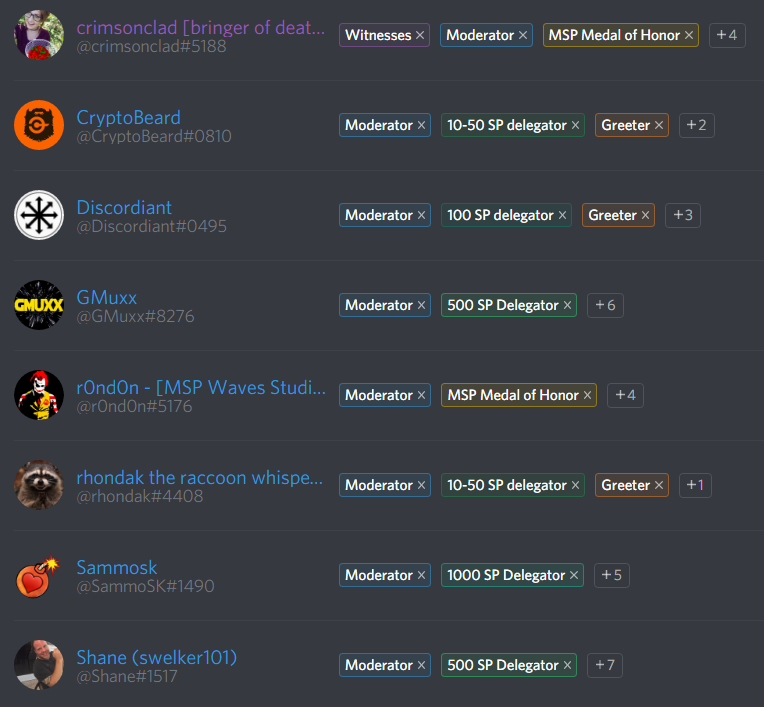 Medal of Honors Winners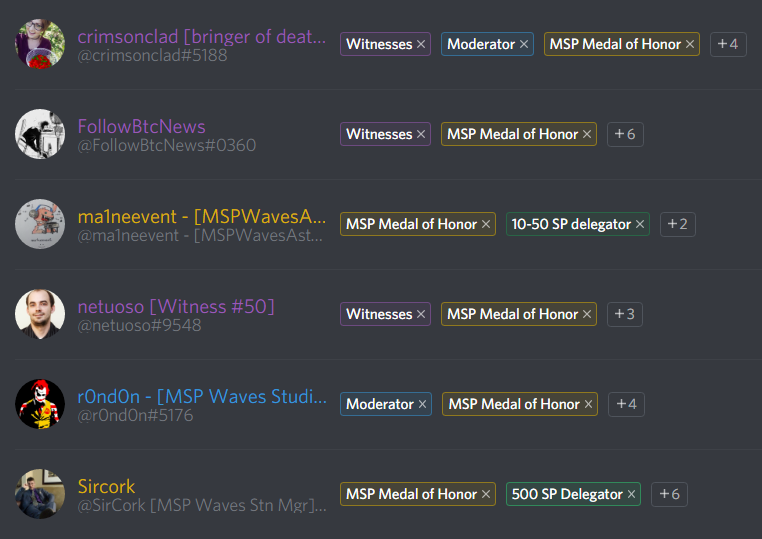 MSP Delegators
This project wouldn't exist if it wasn't for the generosity of so many community members who share this vision and mission. Thank you for the support we have. It's amazing to see nearly 400 people delegate their steem power to this project and it's remarkable to have extremely generous supporters like @benjojo, @justtryme90, @neoxian, @eturnerex, @timcliff, and @v4vapid.
A great mentor
I've been extremely fortunate to get some invaluable mentorship from @timcliff. I'm extremely grateful for his counsel and know I wouldn't be half as far along without his guidance. Thank you sir!
We do our best work collectively and collaboratively
We all go to the same moon, and I'll do my best to help steer us there.
I'm incredibly grateful, truly humbled, and ready to continue serving this community.
Thank you and many blessings of peace, abundance, and liberty to you and yours.
Aggroed
Whale Witness Voters