Welcome to my seventh witness update - Informing you of my recent activities and why to consider voting for me as one of your list of thirty supported witnesses on the Steem blockchain.




You can view my original witness application thread (from 22nd Oct. 2017) here for more details about me and more about what witnesses do for Steem and Steemit.com. I also now have a French language translation of that application too (great thanks for @roxane for the excellent translation job). More translations to come soon!
As pretty much always I have been kept very busy since my last update - so I'll give a summary of where I've been and then where I'm going!
My Recent Steem/Witness Related Activity
---
Just for fun, my first activity since my last update was to create a new Steem T-shirt Design - I have been getting more involved with promotion of Steem offline, so these beauties are going to come in useful at some point . :)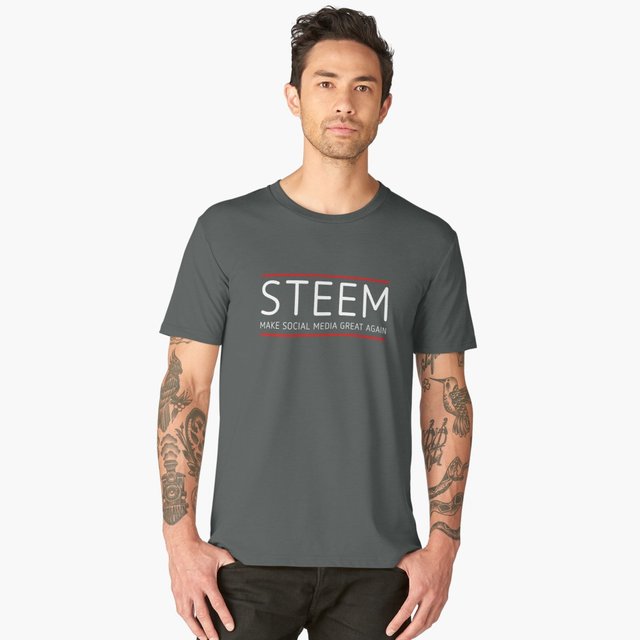 I made this useful post to explain why the payout figures on Steemit.com are misleading.
Next I upgraded my witness node to the latest security patch version. Unfortunately, there was a corruption with the blockchain file on the server and the witness was down for a few days while I resolved it. I will be configuring a backup server soon to prevent this occurring again - I am now up to 8 missed blocks, but that's not a big deal compared to the hundreds of some witnesses.
I had an interesting success while noticing that Adam Kokesh was, at that time, the 2nd highest self upvoter on the Steem blockchain and after a brief conversation with him, he agreed to change his voting habits so that he would support the community more. This is significant since he uses half a million delegated Steem.
On the topic of my website, Steem Ocean, I added a variety of new features and improvements:
There will be many more features being added to Steem Ocean soon too. :)
I received a few great posts of support for me as a witness, plus a vote from a top 20 witness - Pharesim.
I made this post about the EU privacy legislation and my attempts to learn exactly its implications for Steem and specifically Steem witnesses.
I made my first two delegations to groups I want to support on the blockchain - Tribesteemup (vegan, peace, love, conscious evolution and generally healthy creativity) and also Promo-Steem, the marketing and promotion team out of Britain that is really doing a lot to help expand awareness of Steem globally. These delegations will help promote both Steem and also ideas that I feel benefit the world in general. :)
I reached the goal of a 70 reputation on Steem, which is a great milestone for me - Thanks to everyone who has helped me to get there. :)
We had a great result with the collective intention of getting steemit.com to display more than just the top 50 witness on the witness voting page. The list will now display the top 100, which is not perfect, but it helps and will mean that my own witness will be seen by many more people when the change (eventually) goes live.
I wrote this detailed guide to what I think makes a good posting strategy on Steem and how to not get classed as a spammer.
I received this great testimonial from @mumma-monza - thanks!
And last but not least, I put together this idea for a way to stop bid bots being a problem on the platform! Let me know what you think.
Future Plans
---
I intend to setup a backup witness server when I get time in the next few weeks. This will mean that if I have any more problems with the main server, I can switch straight across to using the new backup server and so won't have any significant down time or missed blocks.
I also have a few plans for promoting Steem online and offline - but they have to remain secret for now ;)
I have a long list of features to add to Steem Ocean as and when I get time - I think it will become a well known tool for Steemians this year - stay tuned!
I intend to continue promoting ideas that help improve the Steem eco-system, such as the idea to address bidbot domination and others. Plus I will be finding time to look through the changes for the upcoming hard fork and also catching up with the state of SMTs.
My Current Witness Server Settings
---
Specs:
8 Core (16 Thread) Intel CPU
96GB RAM
110GB SSD Storage
1TB HD Storage
Unlimited Bandwidth
Ubuntu 16.04
APR: 1%
Account Creation Fee: 0.1
Block Processing Daily Average: 2
Blocks Missed: 8
Price Feed: Updated Hourly
Current witness rank: 69 of 137 (an increase of 1 place since my last witness update)
Who Votes For Me?
---
I have gained many new voters since my last update, the most notable being @pharesim and @jrcornel.
I currently am grateful to 3 of the top 20 witnesses for voting for me:
@timcliff, @pharesim & @ausbitbank. Thanks guys.
Until next time...
Wishing you well,
Ura Soul
Vote @ura-soul for Steem Witness!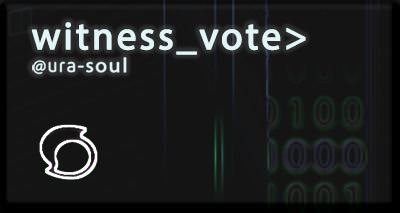 (Witnesses are the computer servers that run the Steem Blockchain.
Without witnesses there is no Steem, Steemit, DTube, Utopian or
Busy... You can really help Steem by making your 30 witness votes count!
Don't forget, there are more than the 50 witnesses you see on the witness voting page in steemit.com)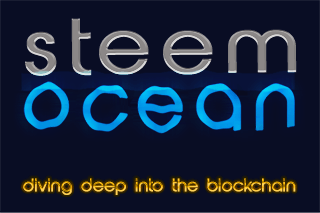 Find out your voter rank position at steemocean.com!