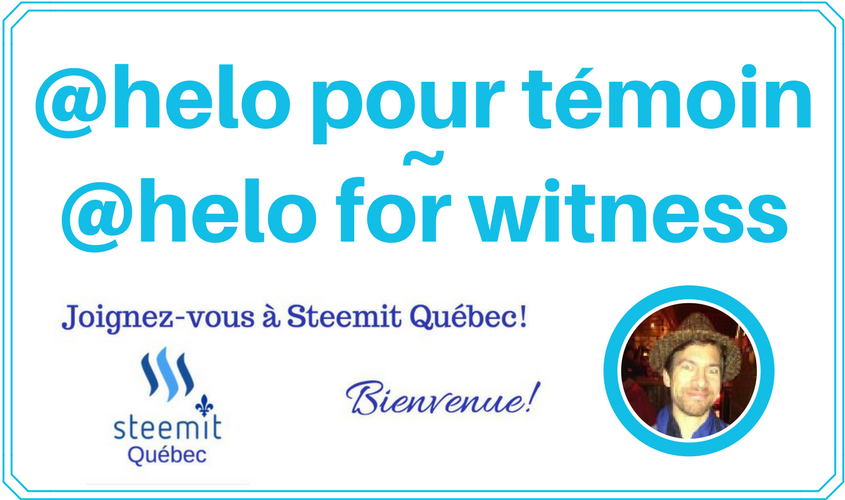 (English version down below)
Mise à jour
Mon serveur et ceux d'@utopian-io ont été misent à jour vers HF20 v0.20.5, suite à de multiple changement de version et même un retour à l'arrière. Une semaine très intense avec des mises-à-jours la nuit, le matin et le soir, sans oublier les repassages en mémoire de plus de 6h de temps et tout en se gardant à jour des discussions sur tous les forums des Témoins.
Lien d'inspiration pour mettre à jour les serveurs d'@utopian-io:
STEEMMM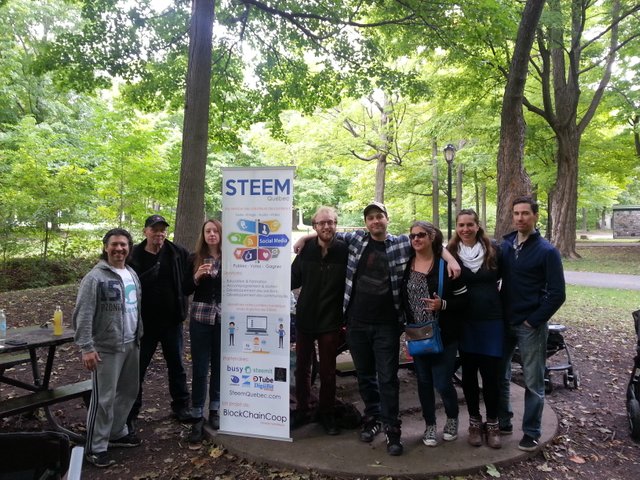 J'ai organisé un deuxième STEEM Montréal MeetUp en septembre à l'honeur de @jessicapixie et sa famille. Je suis très fier des @philodendron et @jessicapixie pour leur aide et implication avec l'équipement et les fournitures, vous pouvez compter sur eux! Je vous invite à lire le retour sur l'épluchette de blé d'inde par @soushi888. Merci a tous ceux et celles qui sont venue.
@lemouth arrive bientôt au Québec, il y aura un autre Meetup organisé autour de l'Halloween.
Utopian
Mon implication a été centré sur la HF20 et toutes les mises-à-jour qui ont suivi, seulement quelque modérations.
Délégation de STEEM Power
Je délègue également plus que la moitié de mon STEEM Power à des projets auxquels je crois.
Mes derniers articles
Comment voter
Voici la façon facile de voter ou allez sur https://steemit.com/~witnesses. En bas de la page, entrez mon nom helo à côté du symbole @ et cliquez une seule fois sur le bouton VOTE.
---
Status Updates
My server and those of @utopian-io have been updated to the HF20 v0.20.5, following a multiple version change and even a return to the v0.19.12 for a moment. A very intense week with updates at night, in the evening and in the morning, not to mention the replay in memory of more than 6 hours at a time and while keeping up to date with the discussions on all Witness forums.
This is the link I used to get inspired for the update of the @utopian-io servers:
STEEMMM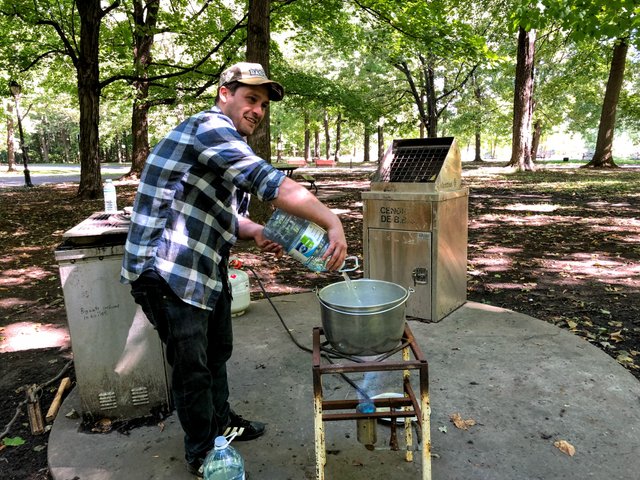 I organized a second STEEM Montreal MeetUp in september in honor of @jessicapixie and her family. I am very proud of @philodendron and @jessicapixie for their help and involvement with the equipment and supplies, you can count on them! I'm inviting you to read a look back at last Saturday's corn roast by @soushi888. Thank you everyone for your participation.
@lemouth is coming to Quebec soon, stay tuned for another Meetup organised around Halloween.
Utopian
My involvement was centered on the HF20 and all the updates that followed, only a few moderations done this time.
Delegation of STEEM Power
I also delegate more than half of my STEEM Power to projects I believe in.
My latest posts
How to vote
Here is he easy way to vote or go to https://steemit.com/~witnesses scroll to the bottom of the page, enter my name helo next to the @ symbol and click the VOTE button ONCE.