Happy New Year!
The first block in 2018 (according to the Coordinated Universal Time) #18,581,583 was produced by @jesta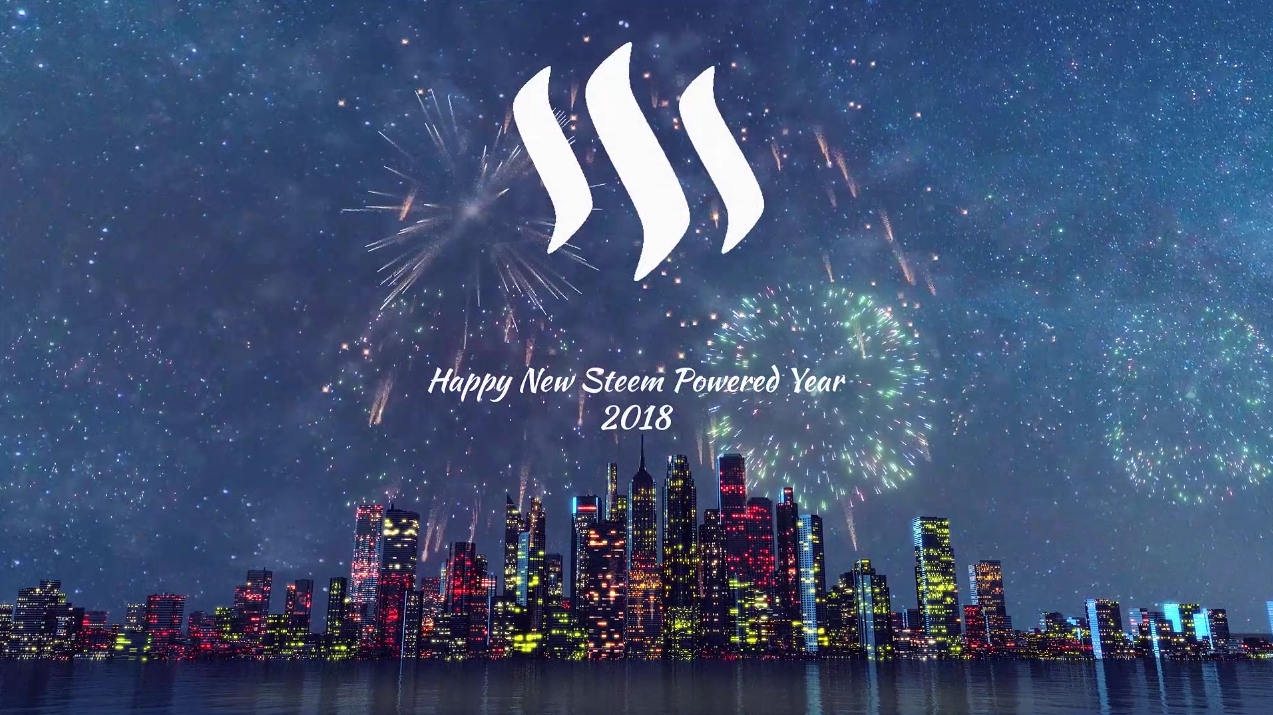 What happened in our Steem Universe in 2017?
steemd evolved
We started the year 2017 with v0.16.0.
Do you still remember such relics as Proof of Work and two payout windows?
On 30 March 2017, we had 2in1 Hard Fork 17+18 called Steem Simplicity.
Since then, we have been able to use Delegated SteemPower and Arbitrary Reward Splitting.
In May 2017, the Steem license was updated to MIT
On 20 June 2017, we had HF19 called Steem Equality, which brought linear rewards and increased voting impact, among other things.
It's our current hardfork version. But that's not all.
There were also a dozen or so minor releases (we are currently at v0.19.2)
users
We had a SteemFest2!
projects
New projects were born such as Utopian or DTube.
traffic
Steem broke the 1 million transactions per 24h mark.
resources
More traffic means more resources. At the beginning of the year, consensus node needed 6GB for the blockchain and 2GB for shared memory file, and the end it was 52GB and 19GB respectively.
markets
STEEM opened the year 2017 with a price of $0.17, $108,000 in volume, and a $40 million market cap. It hit the low of the year at $0.07 in March, but closed the year with a price of over $3.00, with $4.3 million in volume, and a market cap of $664 million.
Now take a look at the first 48 hours of 2018 to see how obsolete are those 2017 records :-)
Bright future
A new year needs new resources ;-) I'm going to power up my API endpoint a bit soon, and a lot soon-ish.
Please remember that the old "compat" mode API endpoint provided by Steemit, steemd.steemit.com is shutting down soon.
My API endpoint will be switching to jussi too (a bit later). That will allow me to use hivemind and sbds.
The upcoming "Steem Pressure" series will enable various node providers to make better choices for their hardware and software configurations.
Stay tuned.
---

If you believe I can be of value to steem, please vote for me (gtg) as a witness on Steemit's Witnesses List or set (gtg) as a proxy that will vote for witnesses for you.
Your vote does matter!
You can contact me directly on steemit.chat, as Gandalf


Steem On