Thank you all for supporting me as a witness, even though I'm really bad at writing my updates.
I even copied the previous sentence from one of my earlier updates.
Yes, that bad.
Witness parameters
stay unchanged:
SBD is over $1, fortunately going slowly back to the peg, thus obviously the APR is 0%, and the feeds are unbiased.
The registration fee stays at 0.100, which means that if we wanted to double our userbase, it would cost around 30 000 000 STEEM or 100 000 STEEM with 14 500 000 SP delegation.
(That's why we need better solution for mass adoption, mass adoption is not x2, it's x100+)
The maximum block size remains at 64k.
Price feeds
Obviously, I continue to exclude Poloniex from price feed calculations (and so should you).
Full HD video rendered exclusively for my witness updates
Exchanges
Have you noticed that Steem is now trading on a variety of cryptocurrency exchanges and markets around the world? Our platform is growing, so enabling users to easily obtain and exchange STEEM is crucially important.
We can't sit back and relax, because STEEM is not just some random copied&pasted ERC20 token. Often people, even those who have integrated many other cryptocurrencies with their services, are surprised when it comes to the system requirements of the Steem node. They are equally surprised when they find out that Steem is the most active blockchain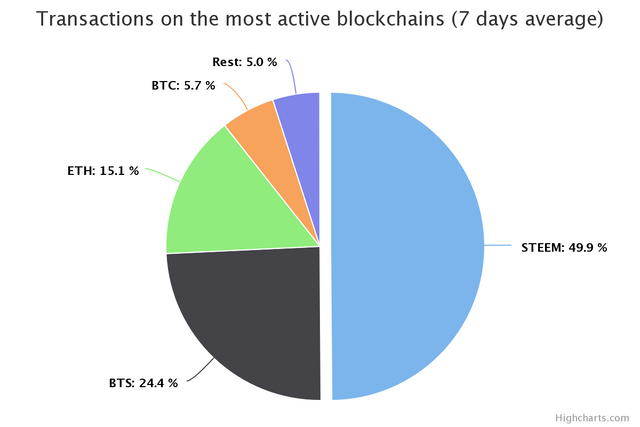 - Transactions on the most active blockchains (seven-day average), https://blocktivity.info/
So whenever this is the case I'm willing to help in setting up an optimal, cost-effective environment.
Soon exchange setup will be featured in the
Steem Pressure
episode.
Where we can exchange STEEM currently?
Quick exchanges
Those are simple: you choose what coin you want to give and what coin you want to get in return, and you enter the amount of one of them, while the other is calculated using some magic and subtracting their fees. Click, click - done.
Blocktrades - a stable quick exchange run by one of the top Steem witnesses @blocktrades. We had opportunity to meet them during the SteemFest in Amsterdam and the SteemFest2 in Lisbon. In addition to the ability to exchange Steem for few other coins you can also buy Steem account, Steem Power or even Steem Power delegation.
Changelly - "temporarily" down, I've sent my offer to help them bring Steem back online. I got the first reply within less than 10 minutes. That's promising. It has a nice feature that allows payments in USD via credit card, so bringing that back would be really nice.
ShapeShift - "temporarily" down, I've sent my offer to help them bring Steem back online. I got the first reply in less than 6 hours even though it was a Saturday.
Now I know why they call themselves "Quick". Poloniex on the other hand…
Fully featured markets
You have much more choice here (alphabetical order), but things are more complicated. You need to deposit, then trade, then withdraw. Each of those actions may entail fees. Your orders may not always be matched. Etc.
Warning: Do not keep your assets on exchanges, you risk when they fall or get hacked.
By the way: I would love to feature decentralized exchanges, but currently there are only two, both with negligible volume.
Steem.Chat
Bunch of upgrades and bug fixing. Another upgrade planned within the next couple of hours. Thanks to all the people helping with their efforts to keep it up and running, help newbies and get rid of scammers.
For anyone with programming skills who would like to contribute, here's the link to GitHub repository:
https://github.com/RocketChat/Rocket.Chat
Issues that are related to our use cases are here:
Using OAuth as addition to traditional signup to get "VERIFIED" and "GUEST" accounts
https://github.com/RocketChat/Rocket.Chat/issues/10072
Anti-abuse features need to improve (logging and access control)
https://github.com/RocketChat/Rocket.Chat/issues/8026
And a more general meta-issue:
Rocket.Chat for Cryptocurrency Communities
https://github.com/RocketChat/Rocket.Chat/issues/8284
If you are a developer, capable of helping, please consider your contribution.
Feel free to contact me directly on steem.chat, as Gandalf to talk about details.
Let's make steem.chat great again.
For this very reason, namely to empower Steem platform and Steem related tools, I'm going to:
Delegate 100 000 SP to Utopian
Our modern world is driven by Open Source software. It runs on every computer, every smartphone or tablet and all your favorite apps would not run without it. It is developed mainly by volunteers and by hobbyists around the world, those geeks among your friends that love their computers more than hanging out with you. Open Source software is free and common property and allows everyone to use it and alter it to their needs. It relies on collective intelligence instead of the standards imposed by superiors. All this work is done for free! Utopian however rewards everyone who contributes to such projects, as long as a certain standard of quality is met.
- utopian.io
Meetups in JP and PL
Two Steem related meetups on two continents in a single month? That's something unusual for me.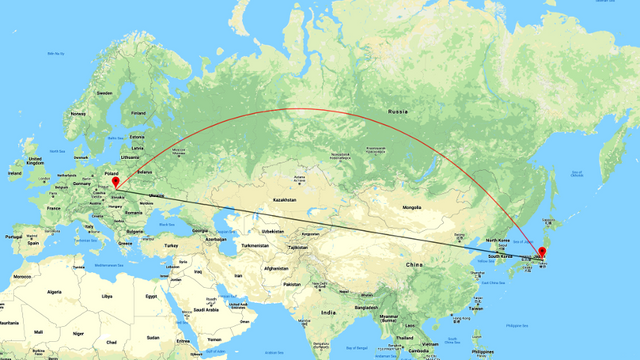 Just before Ned Scott, CEO of Steemit Inc visited Tokyo and gave an interview to Bloomberg I had the pleasure to attend a meetup with Japanese community!
@yoshiko, @kayoko, @crypto.hack, @kinakomochi, @moromaro, @sho-t, @shogo
Thank you all for your hospitality!
Many thanks to @knozaki2015 and @fukako for their continued support for the #Japanese community.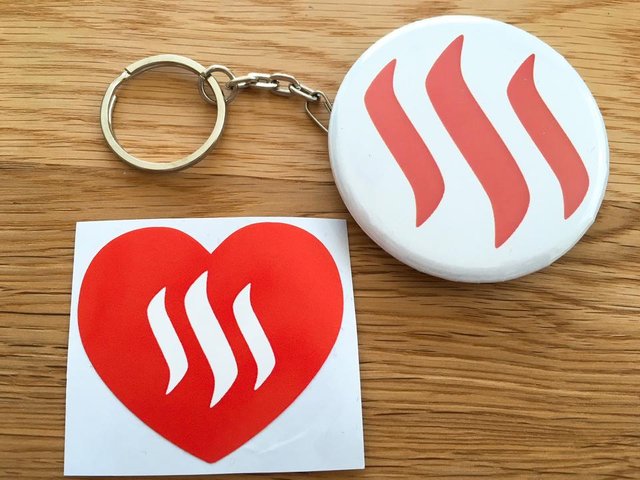 - Steem gadgets, Saizou Ikebukuro, Tokyo, Japan 2018 - courtesy of @kayoko
I attended the "Decentralized social media" meetup organized by BitSpace and ForkLog
During which Arash Rezvani and Ola Haukland made interesting presentations, and there was a very informative Q&A hangouts session with @roadscape from Steemit Inc. (full of promising hints of upcoming fancy features).
Fun fact:
Did you know that 3 May is a national holiday (Constitution Day) both in Poland and in Japan?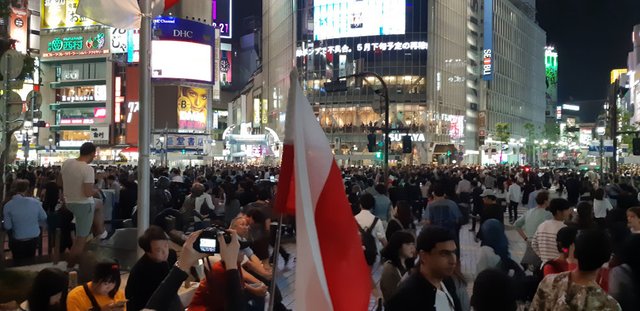 - Hachikō-mae Square, Shibuya, Tokyo, Japan, 2018 May 3, Constitution Day
Witness voting
I'm going to write a post about witness voting.
There's never enough of education and words about how important that is.
Even though I'm currently #1 position (thank you for your trust!), I'm not going to stop asking for your votes. Security and reliability of the Steem platform depend on it.
So please, if you are reading this and you care about the platform - vote for the witnesses. Not necessarily for me. There's plenty of other candidates, please take your time and do that.
Every vote matters. Voting for witnesses is far more important than upvoting or commenting this post (but of course I would be grateful for all of that)


Steem On!