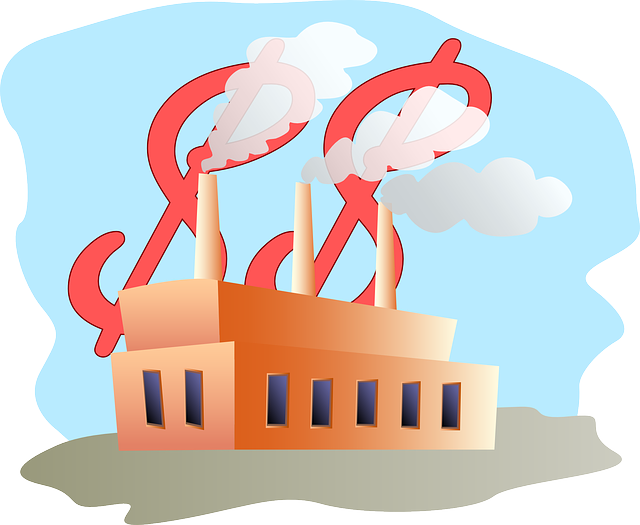 Following a suggestion by @firepower to add a column showing the daily block production for each witness on https://steemian.info/witnesses, I found it to be a good idea (I was afraid to disagree because he would blast me with his firepower 🤣). However, I felt it would encumber the page since there's already a lot of information in the witness table. So I decided to create a separate page with data solely related to block production.
Behold, Steemian.Info is thus bringing you a new exciting page:

The Witness Block Production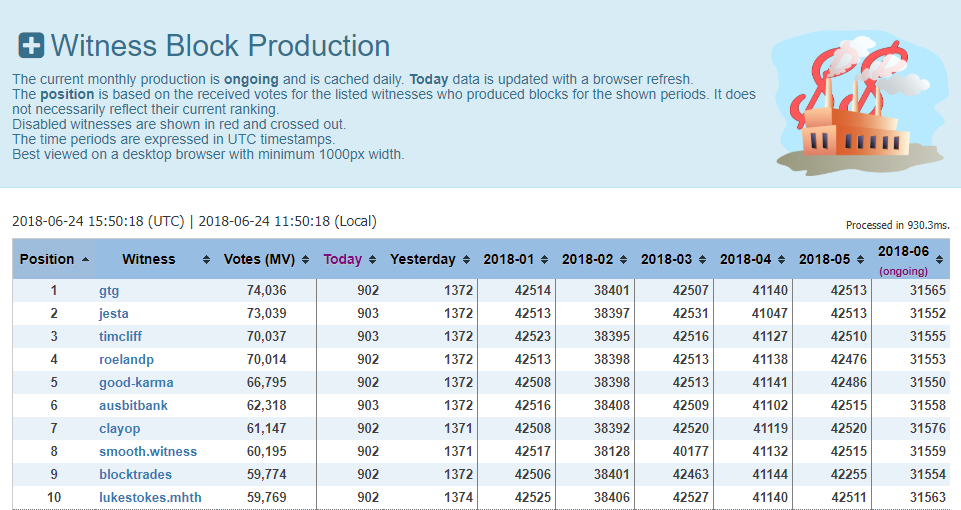 The page is at https://steemian.info/witnessblocks. It's also accessible from the home page and the navigation bar (Witnesses/Witness Tools/Block Production).
Features
Today, yesterday and monthly data for 2018.
The current monthly production is ongoing and is cached daily. Today data is updated with a browser refresh.
The position is based on the received votes for the listed witnesses who produced blocks for the shown periods, it does not necessarily reflect their blockchain ranking.
Disabled witnesses are shown in red and crossed out.
The time periods are expressed using the blockchain UTC timestamps.
Best viewed on a desktop browser with minimum 1000px width.
The table is sortable by clicking on the headers.
Keep in mind that the blocks produced do not have a 1:1 equivalent in reward. In fact, the Top 20 witnesses are rewarded with 0.199 SP (Steem Power) per block, while the rest of the witnesses get 5x that amount, which is 0.995 SP. The reward slightly varies; months ago it was around 0.970 SP.
For example, a witness generating 20 blocks per day:
20 blocks x 30 d x 0.995 SP = 597 SP/month (or 7164 SP/year)
Whereas a Top 20 witness gets rewarded for 1 block every 63 seconds, that is:
(60 s x 60 m x 24 h) / 63 s = 1371 blocks
Which is a monthly:
1371 blocks x 0.199 SP/block x 30 d = 8185 SP/month (or 98220 SP/year)
Because of the varying nature of the reward as well as the STEEM market prices, I didn't include those in the table.
Finally, I think it's a good tool for witnesses to monitor their progress. For instance, if a witness is producing 2 blocks per month for the last 6 months, perhaps they need to re-evaluate their strategy and expenses.
I hope you find the page useful, enjoy.
---
Available & Reliable. I am your Witness. I want to represent You.
🗳 If you like what I do, consider voting for me 🗳