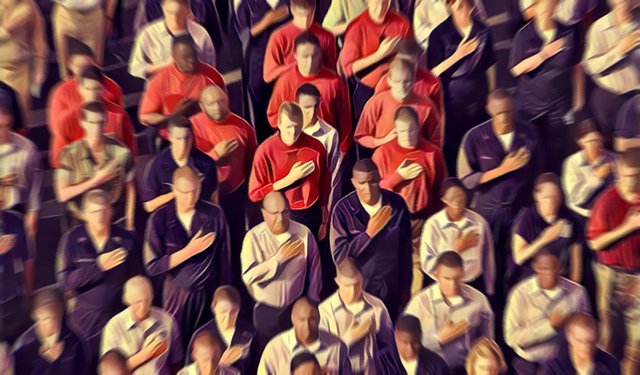 I have been on Steemit for more than 5 weeks and I do still plan to remain a part of this community and contribute to it as much as I can, so I figured I can also apply for a backup witness as well. I have a lot of experience in crypto currencies and technology, been a tech writer and an IT guy for half my life, bit of a geek with a lot of knowledge and experience in many areas as you might have noticed if you have been following me. You can check my introductory posts here on Steemit for some more details about me and also take a look at my hundred and something Blog posts published so far - @cryptos.
I've been running a dedicated Steemit node as a part of my pet project that I recently started working on @robotev - a good bot trying to help with discovering good content on Steemit for new authors. I'm not much of a developer or a programmer myself, though I do have decent experience in that field as well, so I might actually go working on some web-tools dedicated to Steem in the future, but not promising anything yet. Below are some details about the witness node I'm currently running, it is hosted in Europe with a fast Internet connection.
Witness Node Current Specifications:
Intel Core i7 58020K GPU (6C/12T)
16GB DDR4 RAM
512GB M.2 SSD
Windows OS
I'm currently looking for a good place to also setup a seed node and hopefully that will be up and running in a few days as well, I'm open for good suggestions as well...
For the moment most of my contributions to Steemit have been in writing good content and trying to help other new users as much as I can as well as curating a lot of posts trying to encourage new users to stay and become an important part of the Steemit community helping it further grow. This is one of the reasons that I started working on a Bot to help make things easier, even though I'm really new to Python I'm very quick learner as I do have a good background on multiple other programming languages already. I think I can be helpful even more and one of the things I can help with is by being a backup witness by running a dedicated witness node, so if you think that I've been doing something good for Steemit and can continue doing it, so feel free to vote for me being a witness...


---
Please follow these instructions to vote me as an active witness:
Scroll to the bottom of the page

Enter cryptos
Click on the VOTE button


---
To vote for me form the CLI_WALLET
vote_for_witness YOURACCOUNT cryptos true true
Make sure to replace YOURACCOUNT with your username for a successful vote!


Thank you for your support if you have trusted me by giving me your vote of confidence.

If you have a question or want to add something, then please leave a comment below.
---
Did you like what you have just read? Check my other posts on steemit @cryptos