Announcing @bacchist's Witness Campaign
Last week, I announced that I was considering a run for witness. After about a week of operating a witness and a seed node, I'm confident in my ability to handle the technical side of things and my servers' capability. I have also received some positive feedback, which has been encouraging.
Now I would like to ask for your witness votes.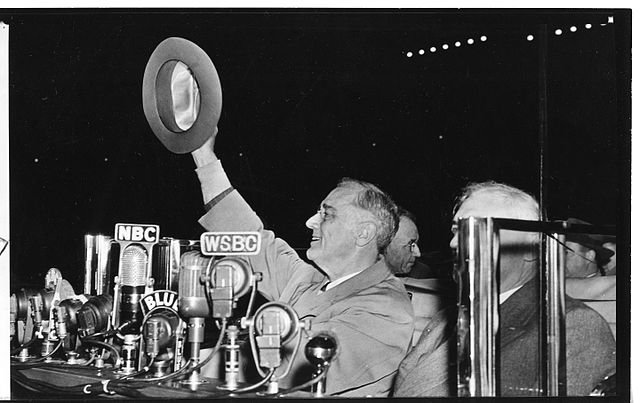 FDR Presidential Library & Museum
I would not be a typical witness candidate. I'm not a developer, though I do have the competence to perform my duties as witness. And I'm far from an internet celebrity with a horde of followers.
What I am is a commited member of the community. I will bring a different perspective and an independent mindset.
In the three months since I joined Steemit, I have been fortunate enough to participate in several community initiatives.
I worked with @smooth as a member of his curation team (Team Smooth) from the very first week, through until the initiative was discontinued.
As both an investor and curator, I have been involved with @robinhoodwhale since inception.
I am an NHL presenter for SteemSports. I've undertaken this role in order to benefit the SFHL (an initiative that I discuss in more detail later).
I have received payment for contributions to @steemcleaners, as well as Project Newbie. I have also submitted posts to Curie. I've also been very impressed with work that Steemprentice has done... join the #steemprentice channel :D
I say that not to take credit for the great work that these initiatives have been doing. I only point that out because they deserve recognition. And as a witness, I will consider it part of my job to be aware of such initiatives and support them in any way I can.
My current community building project is the Steemit Fantasy Hockey League (SFHL), which is a proof-of-concept for how Steem can be leveraged to fund prizes for fantasy sports leagues, and incentivize engagement.
This effort will continue to incentivize users to be active on Steemit for months to come. Several of the participants were actually brought to Steemit specifically to be involved in the SFHL.
My hope is that being a witness will provide me with an ability to be more effective in my existing efforts, and in my support of community initiatives, as well as make possible more ambitious goals.
Thank you for your time.