As I post this just after 7 a.m., the air temp here in a suburb of Minneapolis is -28°F (-33°C) with a windchill of -50°F (-46°C). Whiskey Tango Foxtrot.
And I moved to Minnesota of my own free will. 🙄
Exposed skin hurts almost immediately. Four layers of clothes is a bare minimum to ward off death. Snow is
loud
as you walk across it.
Cars groan as you start them and brakes are sluggish. But everyone drives slower because of the black ice.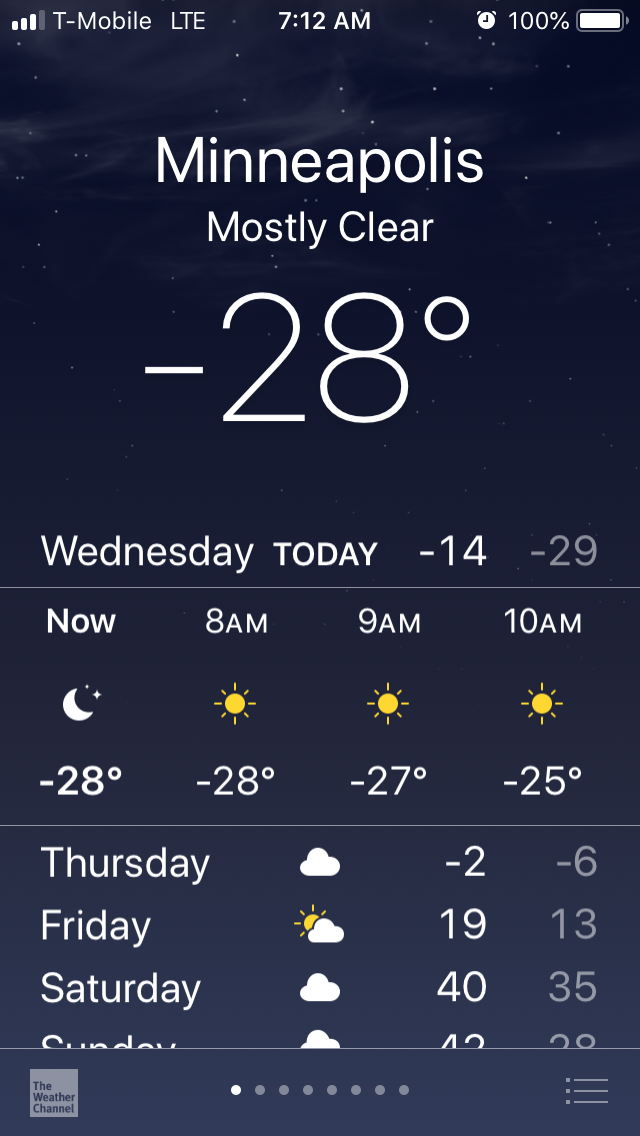 Because of the cold, there will be no mail delivery in Minnesota today.
Fun factoid: "Neither snow, nor rain, nor heat, nor gloom of night stays these courageous couriers from the swift completion of their appointed rounds" is originally from Herodotus, describing the Persian courier service of 2,500 years ago. Notice that he mentioned heat but not cold.
The cold weather was even affecting beer deliveries, with a pair of western Wisconsin distributors saying they would delay or suspend shipments for fear that beer would freeze in their trucks. (source)
Okay, now it's an emergency.

Pic taken with my iPhone