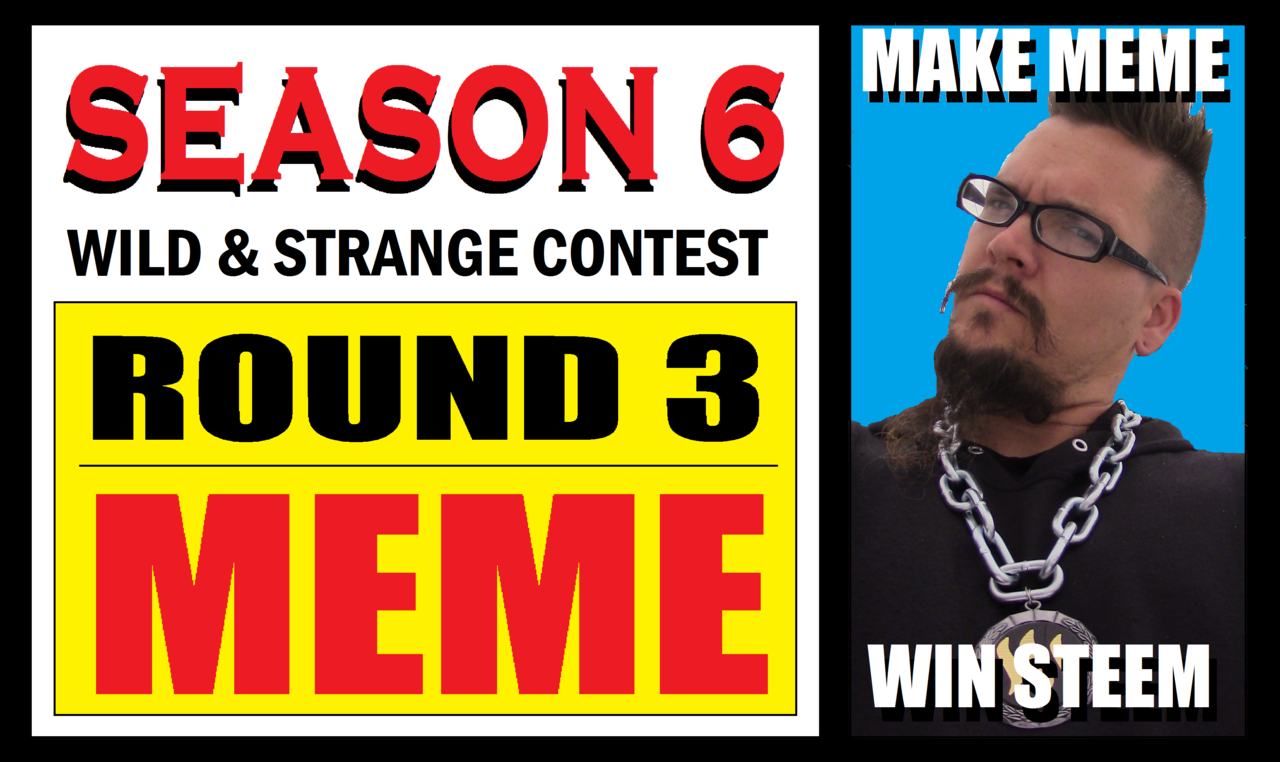 Round 2 Winner announced and a chance for you to win 50 STEEM in this round!
---
Here is the progression that this contest follows.
---
ROUND 1 = PHOTO – Take a photo to enter – COMPLETED
---
ROUND 2 = ART – Use winning photo from Round 1 to make a piece of art - COMPLETED
---
ROUND 3 = MEME – Use winning art from Round 2 to make a meme - BEGINS NOW!
---
ROUND 4 = POETRY – Use winning meme from Round 3 to make a poem
---
ROUND 5 = SONG – Use winning poem from Round 4 to make an original song.
SEASON 6 SO FAR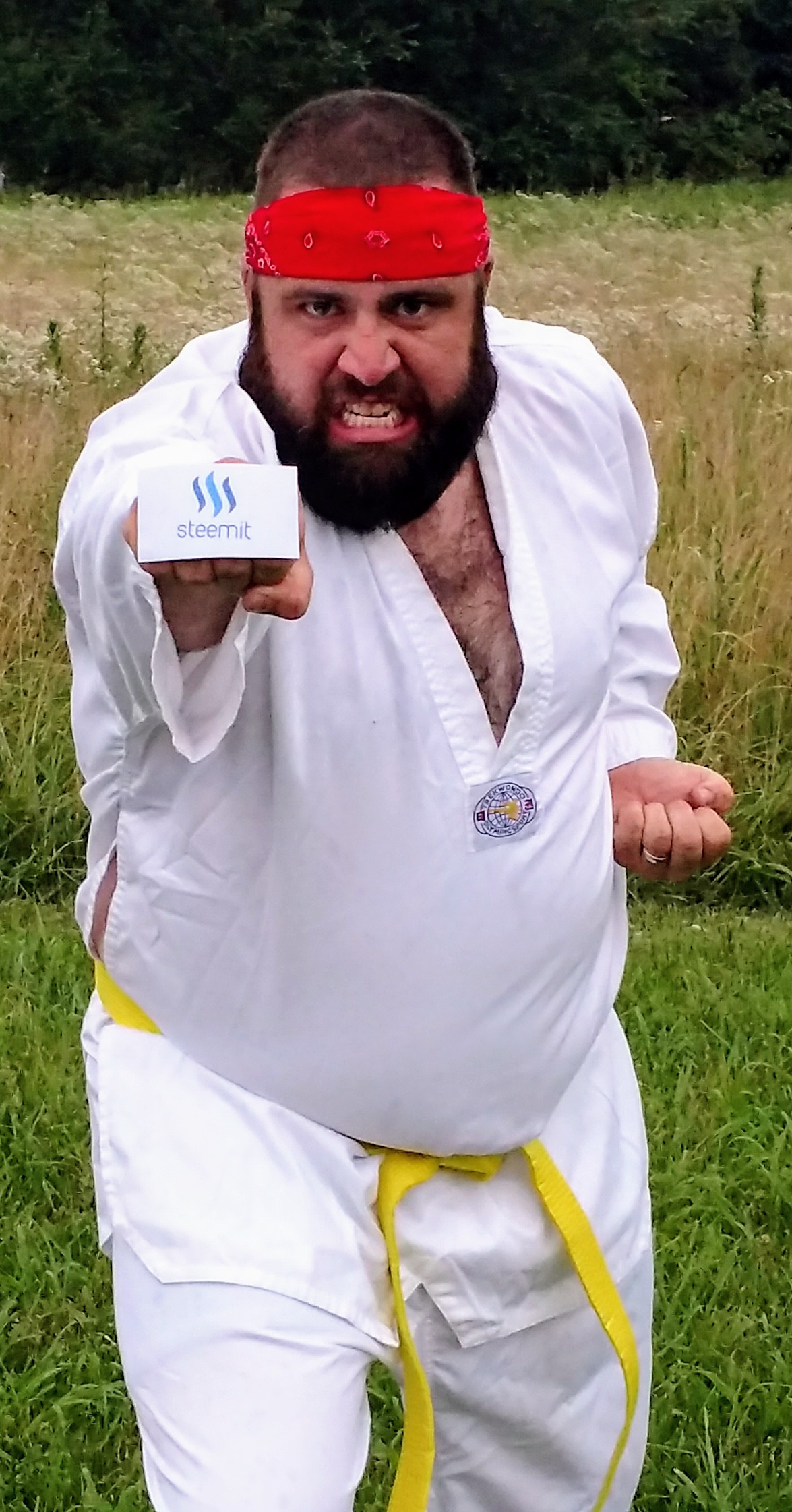 In Round 1, @dwells won the photo contest with this gem! It was his winning photo that provided the inspiration for the artwork in Round 2. The artwork last round was amazing. Just look at some of these entries.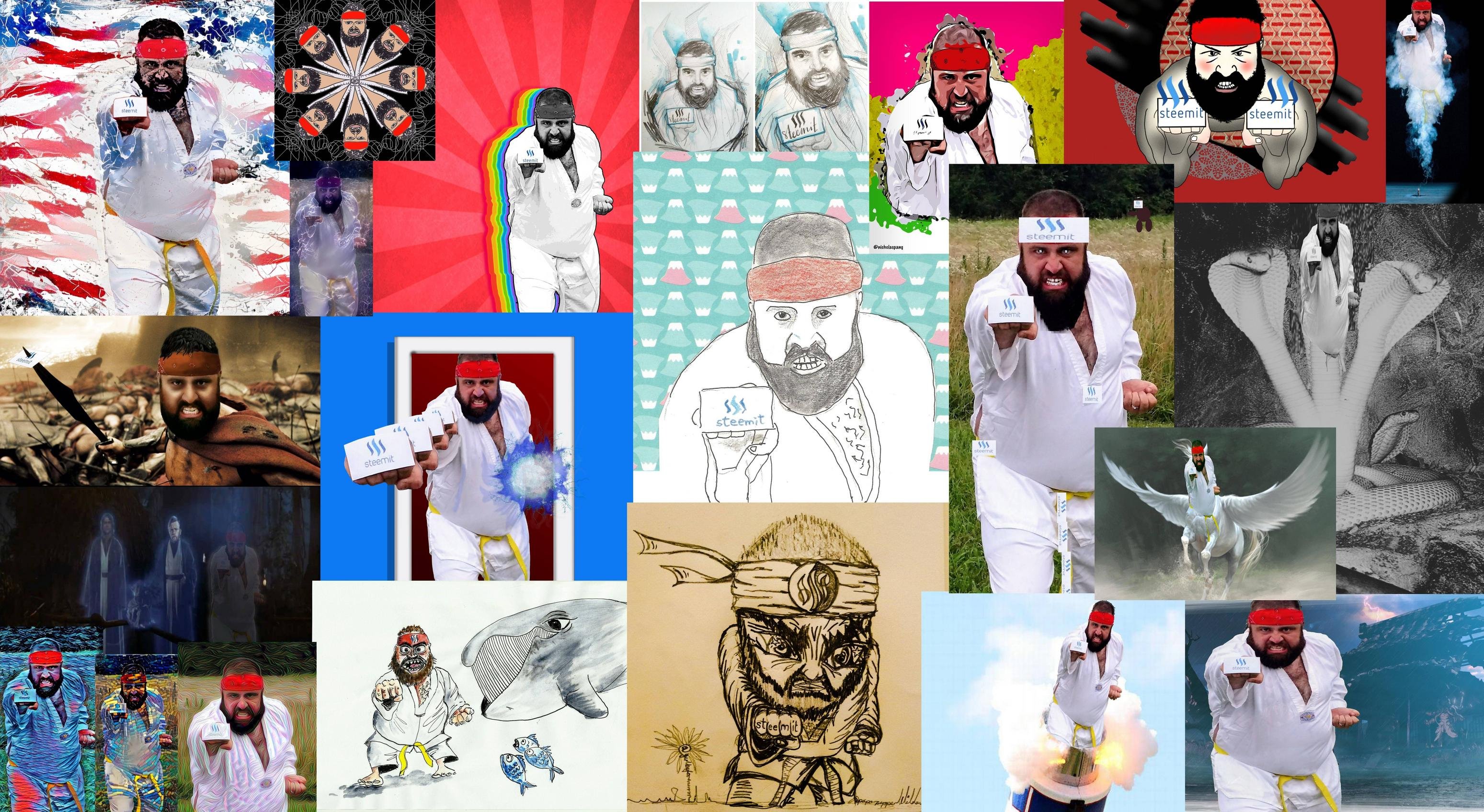 It was too much for me and I had to get help to choose the winner. So, in typical wild & strange @papa-pepper style, I just drove over to the home of @dwells, who I had never met before, and had him help me choose the winner, since the artwork was based on his winning photo anyway.
True Story - See Photo Below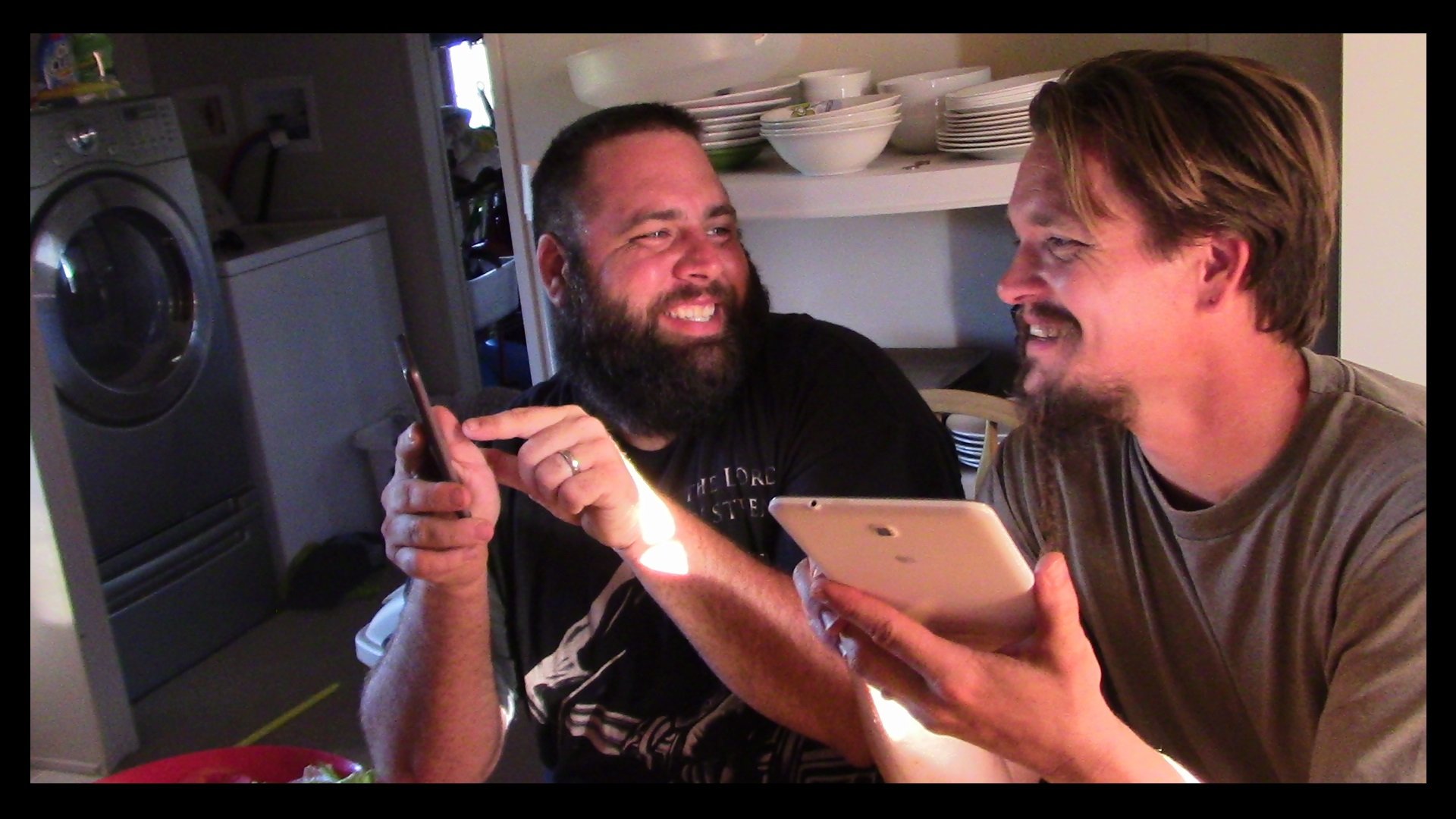 BASED ON THE DECISION OF @DWELLS, THE WINNER IS...
---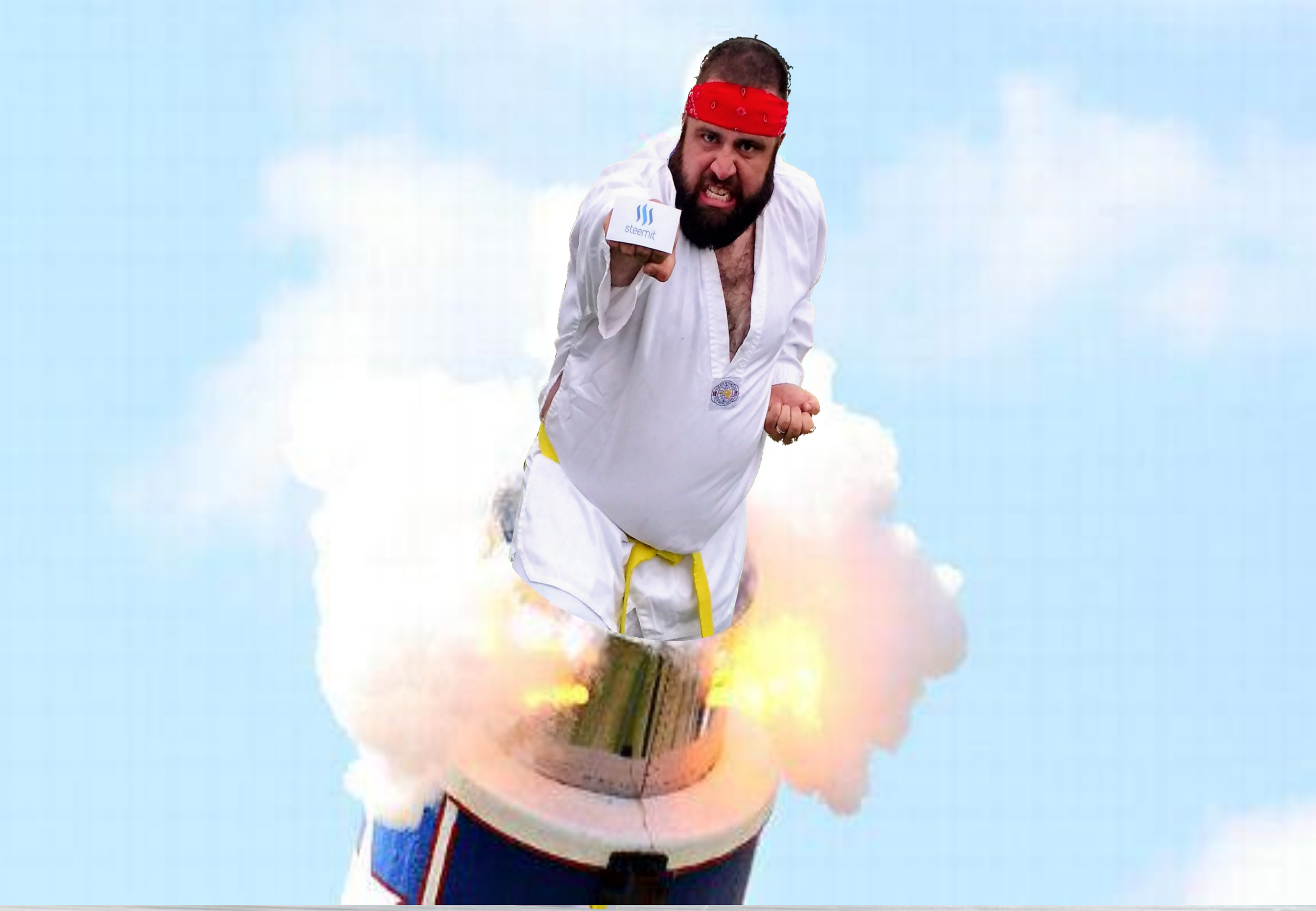 This winning artwork from @fubar-bdhr will be the base for the MEME contest in Round 3. Congrats @fubar-bdhr! Honestly, many other entries were absolutely incredible and would work marvelously for a meme contest. However, only one actually win, and this was the one that @dwells chose. Thanks to everyone who participated and entered last round. It is great to have so many excellent option to choose from.
LET ROUND THREE BEGIN – THE MEME CONTEST!
For Round 3 of the Wild & Strange Contest, all you have to do to enter is make a meme out of the winning artwork created by @fubar-bdhr and reply to this post with your meme.
---
HERE ARE THE OFFICIAL RULES:
Steemians can join at any time.
Create an original meme using the winning artwork from Round 2.
Enter original work and provide your entry in a reply to this post.
You can still make a post out of your entry, but your post does not count as an entry, only your reply.
Keep everything kid-friendly and G rated.
You must enter by midnight this coming Sunday (CST) in order for your entry to be considered valid.
By entering, you are giving me full permission to use your entry however I wish.
---
I'm looking forward to seeing what you can come up with!
LET THE MEMES BEGIN!
---
---
Until next time…
Don't waste your time online, invest it with steemit.com
---