Let's Keep them Whales A Whalin'!!!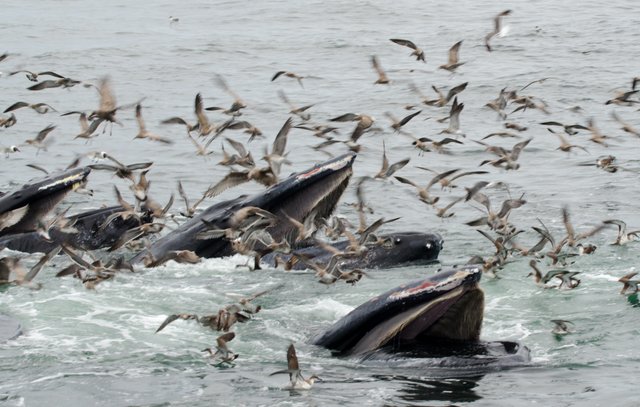 Humpbacks, Bubble Feeding!
This group seem older. you can see some types of algae growing or barnacles. Those patches of white and red on the whale upper jaws. The other day, on a whale watch, we saw 3 Mola Mola (Ocean Sunfish), a Minke Whale, and 6 different Fin Whales. Oh yeah, and some 40 or so Humpbacks!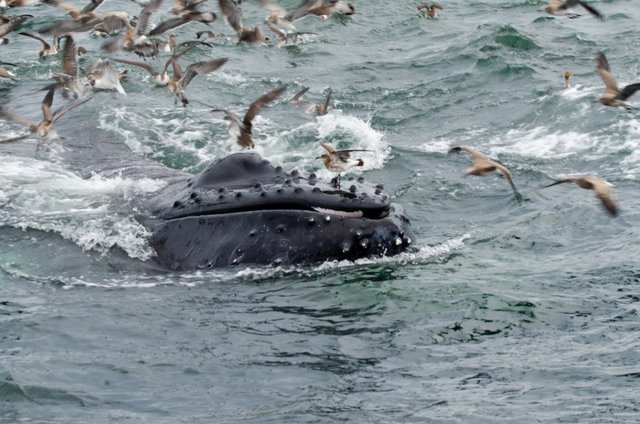 Thath Thoungue Ith Tho Cool!!
See it peeking out? little bit pink right?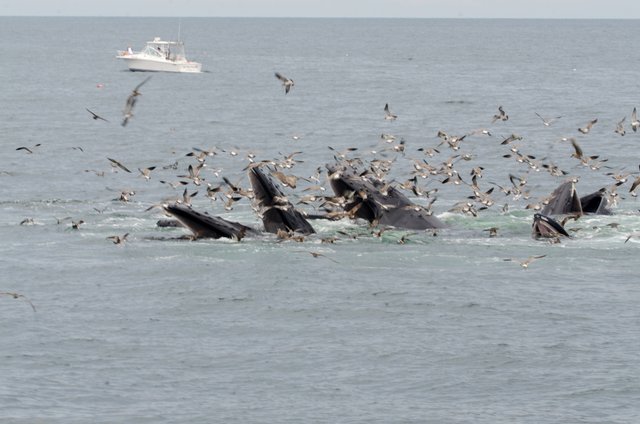 This party of eight Humpbacks is bubble feeding
As I wrote the other day, Feeding Humpbacks find a bait ball of Sand Eels or Menhaden. They'll dive deep, then, start in a tight circle, under then, blow bubbles in this circle. This acts like a net, and keeps the fish trapped inside the ring of bubbles. Meanwhile, the whales, down deep rise into the center of this ball of fish... rising, they open their mouths, and as they hit the surface, they close and push the ocean water out, through baleen, and strain their catch.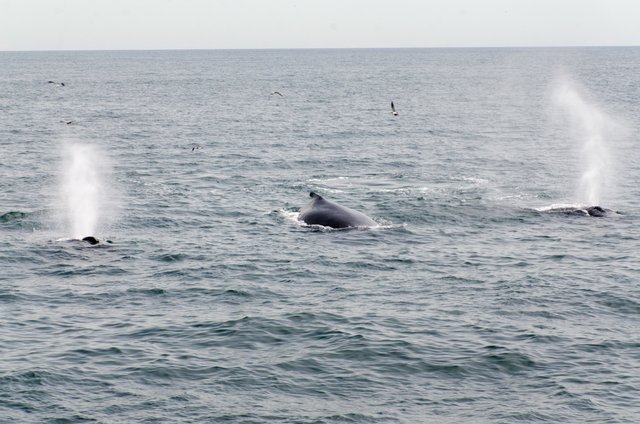 Diving down deep!
When you see the whales do a blow, and then, arch their backs and you see the tail, like below, you know they are diving down for a bit, sometimes, 10 minutes, sometimes as long as 20, 30 or more minutes down deep.
And then, there's the Tail!
The humpback whale can range in length from 12–16 m (39–52 ft) and weigh around 25–30 metric tons. The tail seen diving in my shot below, can be up to 18 feet across, or 5.5 meters. Their scientific name Megaptera novaeangliae is derived from the Greek words "mega" meaning large and "pteron" meaning wing! Pretty easy to where they get the name, right?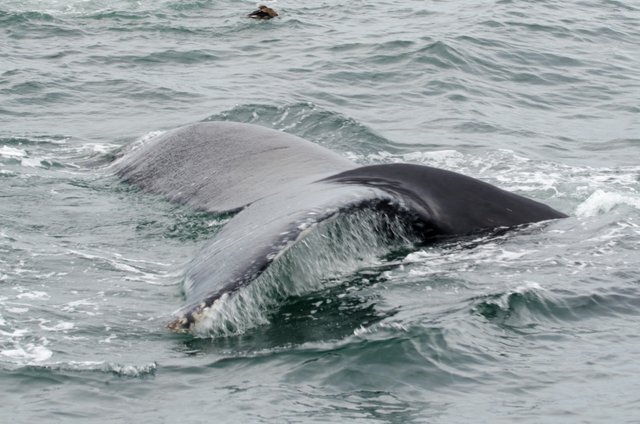 Always, I strive to give back
To the animals and birds around me
to put more plants in than I take out
And be a good steward for the world around me!

All Photos by Bluefin Studios.


More whale photos here!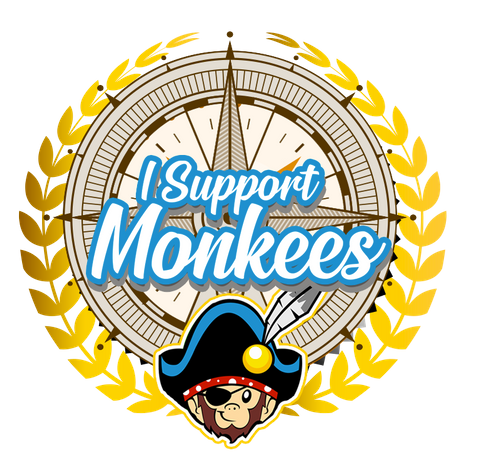 !steemitworldmap 42.087571 lat -70.249021 long 2 Humpback Whales d3scr