In the short video clip attached you can hear someone ask "How'd you get in there?" but the only response given were soft growls and cries.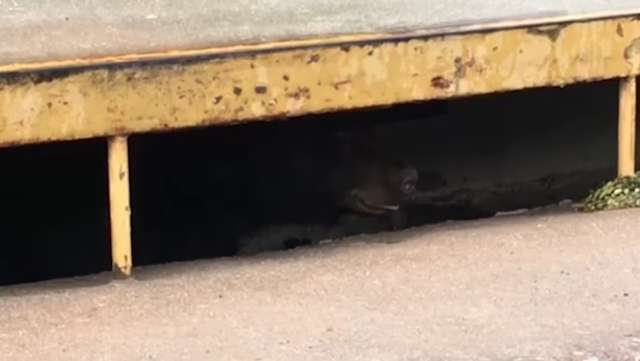 Somehow, someway a cute bear managed to get itself stuck in a storm drain and waited patiently for help to arrive. People at the Brookdale Skyline in Colorado were the first to notice the beautiful creature peering out from the shadowy sewer.
Although Officials from Colorado Parks and Wildlife came to the rescue, a news crew from KRDO 13 arrived first to witness the bear stuck in the sewer.
Thankfully, Officials from Colorado Parks and Wildlife opened a manhole located right above the beautiful bear. 6 minutes after opening the manhole the beautiful bear made his escape.
https://www.thedodo.com/in-the-wild/bear-rescued-sewer-colorado