This challenge is among the most complex Vault 7 tasks, so I went with a clean and simple infographic. The hope is that this will illustrate connections between branches, tests and tools in Vault 7more effectively than my usual text posts could on this subject.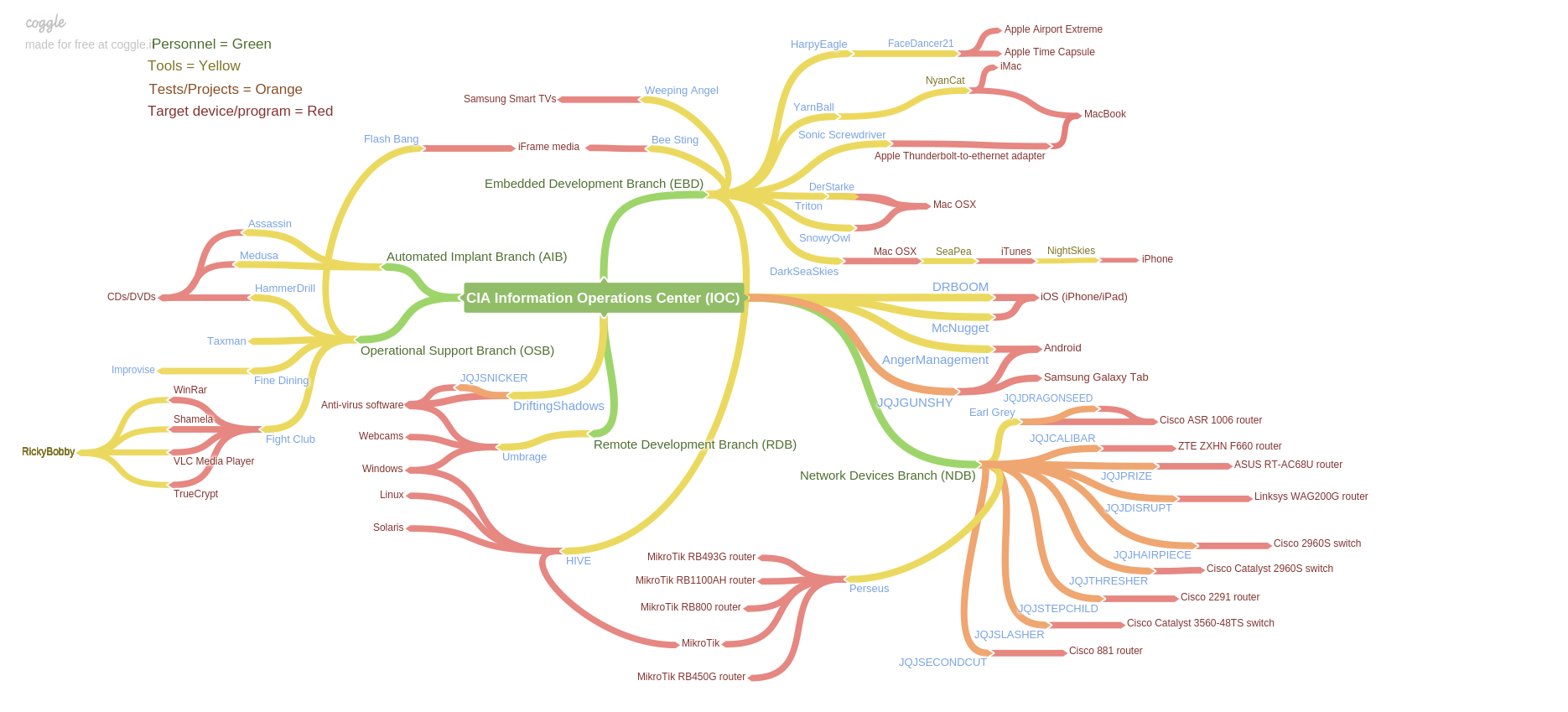 Here's a downloadable PDF version of the connection map with clickable links to relevant Vault 7 documents.
Here's a link to the original map on Coggle for those who want to contribute.
Visit the WikiLeaks Research Community page for more info on Research Challenges.
If you like my work and wish to support my future projects and research, consider subscribing to my Patreon and receive additional perks for helping the cause!