Rap News 6
Uploaded on Dec 17, 2010
Cablegate has burst open. With a steady trickle of Diplomatic communiques leaking out every single day, the Book of Revelations is expanding dramatically. In all the hubbub, the global community is forced to ask questions of its leaders. Will the world ever be the same again? Join your affable host Robert Foster, as he executes a rhyme inquisition on some of the key players in the Wiki-saga. It's diplomatic Rhym-aggedon...
Rap news was epic, if you haven't seen the series do yourself a favour and check out the thejuicemedia channel now!
Wikileaks Tweet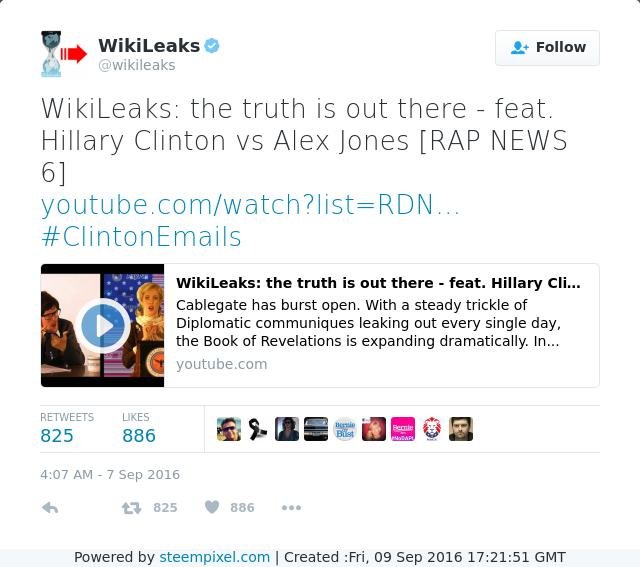 This video is from 2010 - and it was reposted on twitter by wikileaks just a few days ago..
---
Wikileaks fan ? Want to support a good cause ?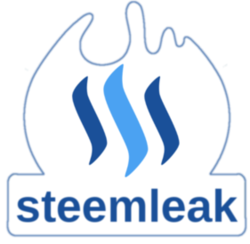 I just spent hours compiling this latest wikileaks news update for @steemleak .
The
@steemleak
update is what reminded me of the
awesomeness of rap news and @hugothepoet
..
Unfortunately @steemleak doesn't have the visibility or followers that my account does - so this post is also a bit of an appeal / plug for what I think is a awesome cause..
I'll do my best to keep posting for @steemleak at least weekly, it's just a little deflating to spend hours on a post and see $0.14 cents..
After a lot of effort I've now passed 200 followers so I'm hoping some of the newer arrivals just didn't see it yet :)
Please check it out - all proceeds are donated to wikileaks!
---
Epic milestones for @krystle !
In other news
, my partner
@krystle
is doing awesome on steemit lately :)
I'm starting to get jealous
- she vote a
@ned
vote / follow combo deal!

On top of that,
@krystle
won
@kiddarko
's
First Art Giveaway
so we get to watch awesome art happen sometime this weekend :)
Make sure to follow @krystle and @kiddarko so you know when the stream happens!
Edit:
Rearranged the post to test out the
new formatting tools
, what do you think?



Written by @ausbitbank - If you found it interesting please see my other creations!
@steemleak ~ steemface ~ steemviz ~ steemcap ~ steemUSD/sbdUSD indicator