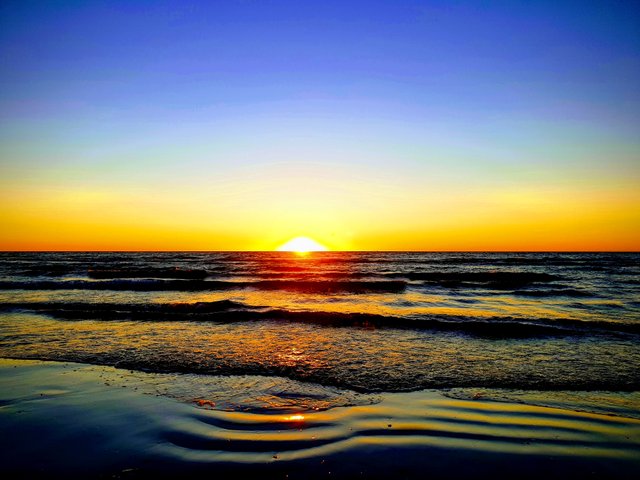 Where the sun smiles down on soft beige sand and rolling oceans greet the land. Where footprints left soon vanish from sight and swimmers enjoy days warm and bright...That's where I'd rather be, I gotta say, however I'm at work instead, on this where on Wednesday.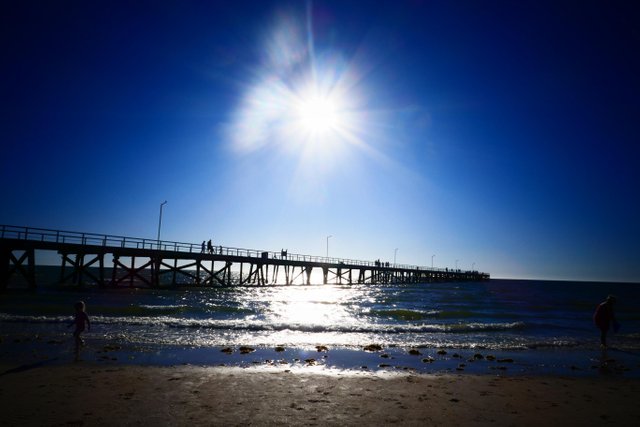 Ah yes, the beach is my desired place to be today although I've been stuck in my office for most of the day. My thoughts taking me to the beach is about as close as I'll be able to get I'm afraid. It's a dreary rainy day anyway so not really beach weather.
I live close to a beach and go there quite often, for walks, fish and chips, ice creams and the occasional swim. It's more of a warm-weather activity though and considering the last couple of months have been quite cold we haven't headed to the beach for a while. Winter is waning though and with the end of winter comes one of the best times to be here where I live, the Spring! A simply awesome time to head to the beach, go for walks, grab some fish and chips and chat whilst the sun sets over the water.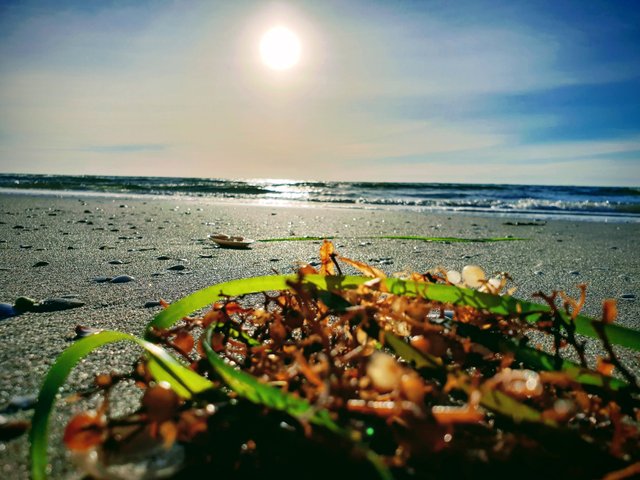 I'm sure I'll regale you with stories of my beach-days as they roll out this year, photos of sunsets, seaweed, sand dunes, people or whatever takes my fancy...Maybe some fish and chip photos also? For now it's client-calls, spreadsheets and emails with the small consolation of a healthy memory and vivid imagination to help me get through this Wednesday.
Anyway, that's where I'd rather be and what I'd rather be doing right now. If you want to join in on #whereonwednesday just tag it in your post, on a Wednesday and away you go. It's not a challenge or anything dumb like that, neither do you get anything for it. It's just a chance to post your thoughts and maybe a picture or two.
---
Design and create your ideal life, don't live it by default and aim small, miss small.
Discord: @galenkp#9209 🇦🇺