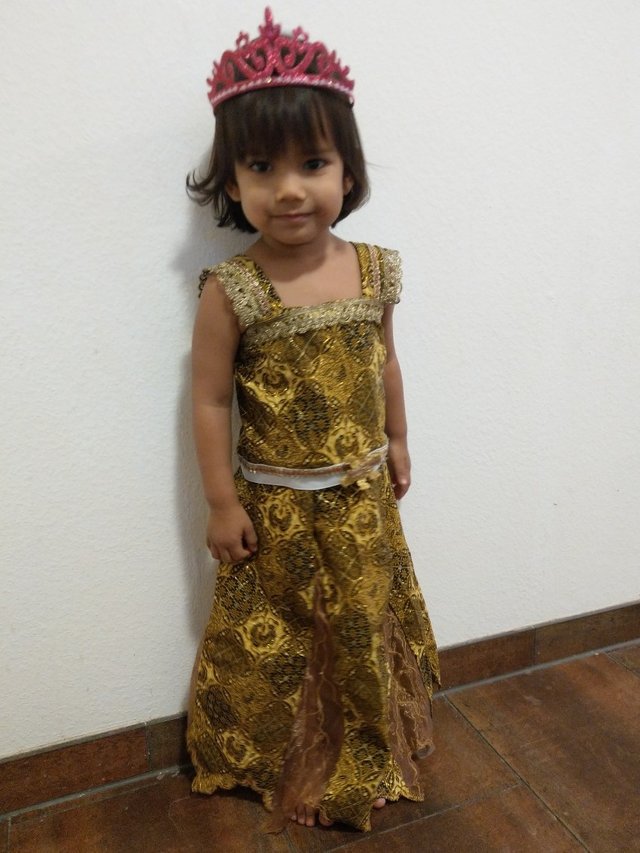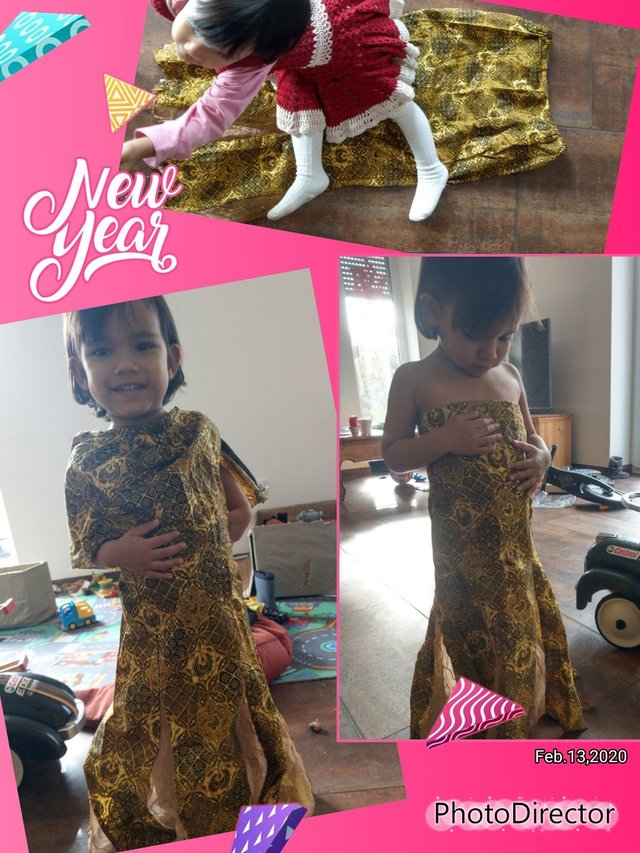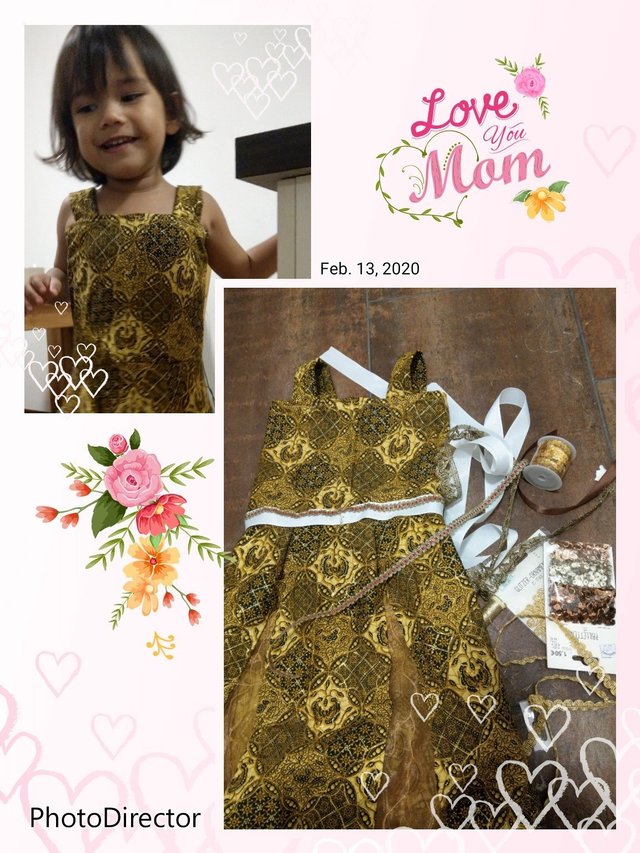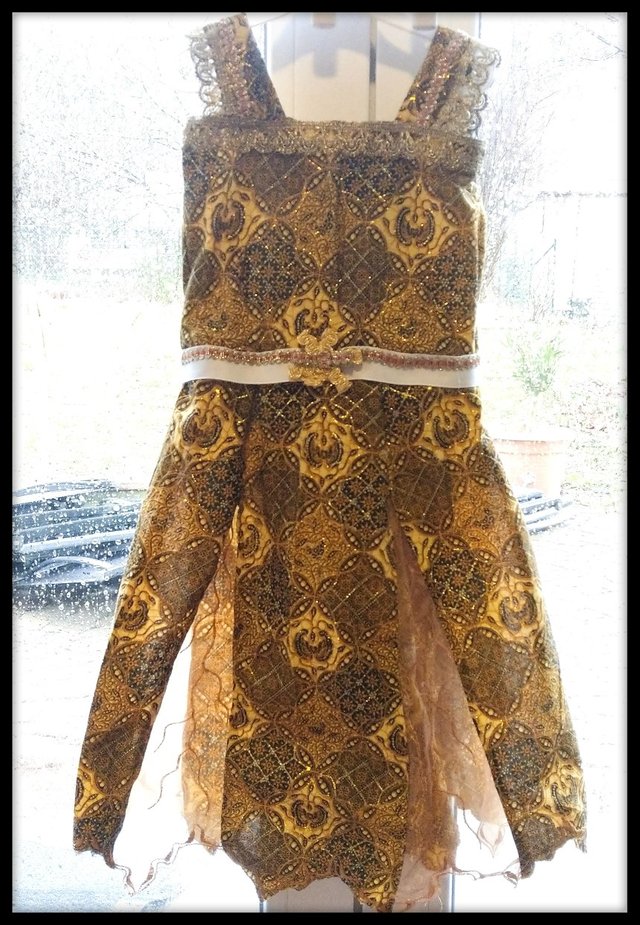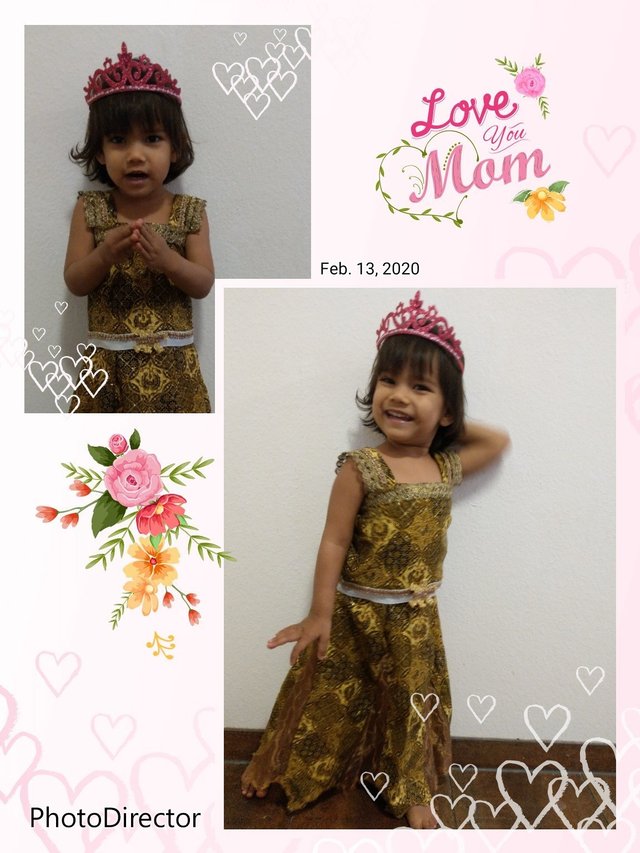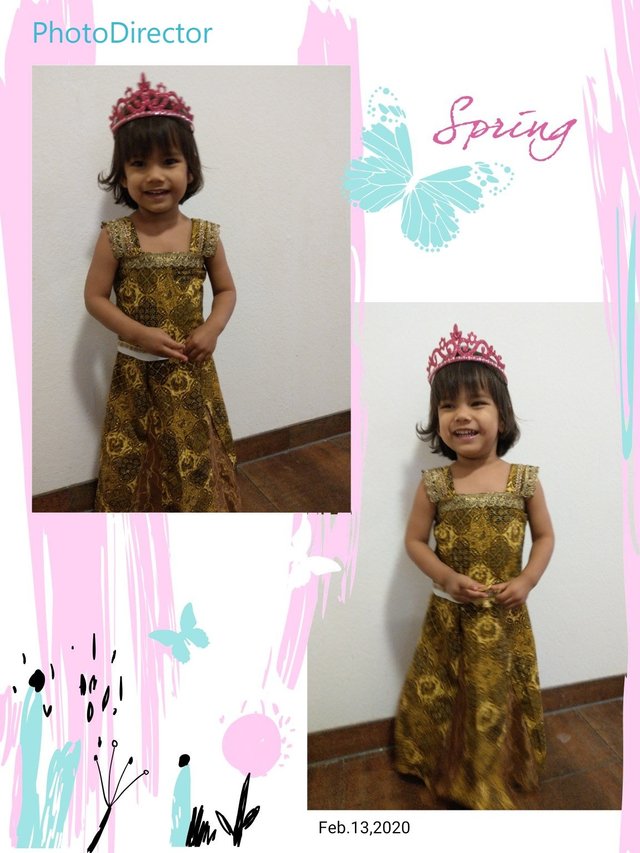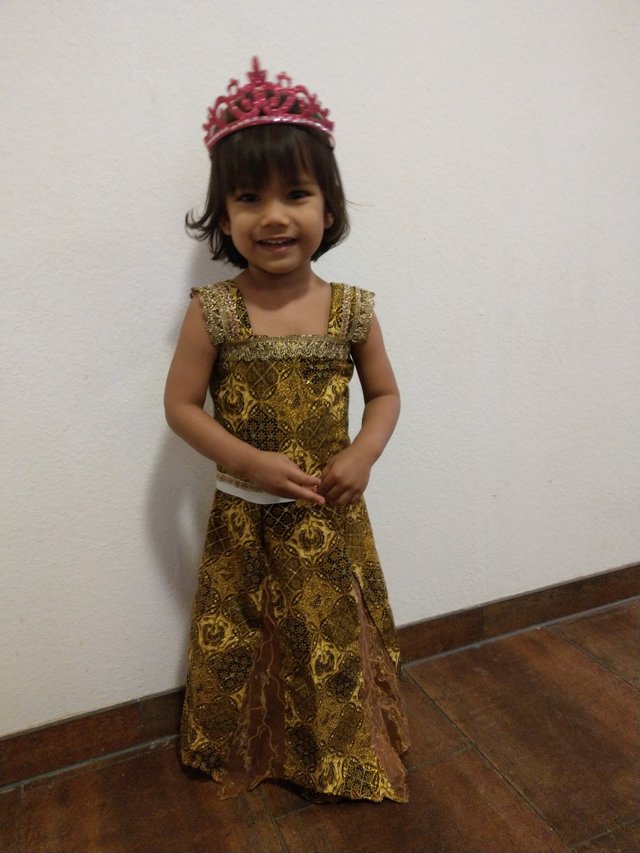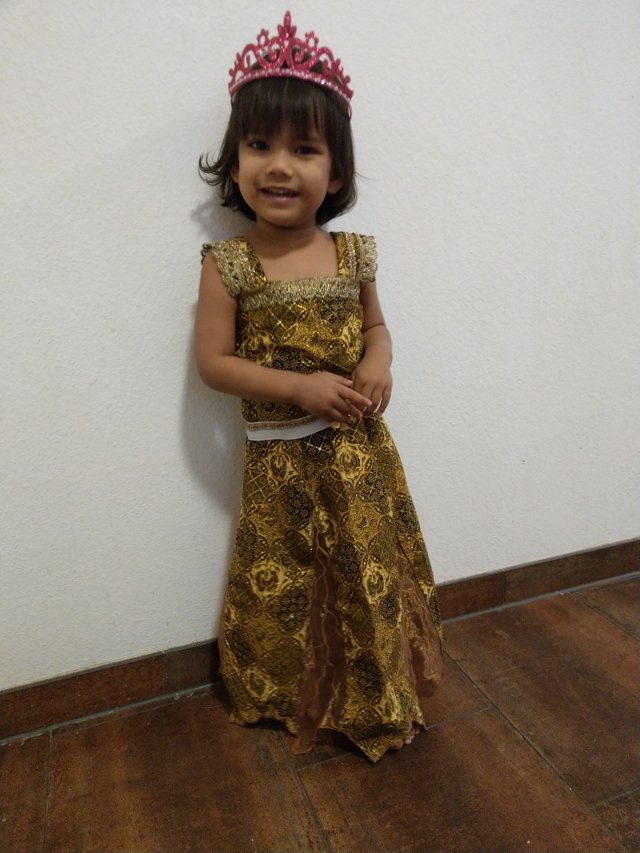 Deutsch:
Hallo Liebe Steemians, seid ihr bereits für den Fasching?
Nächste Woche feiert die Spielkreisgruppe meiner Tochter den Fasching und
unsere Kleine möchte eine Königin werden.
Ich habe damals einen traditionalen Rock aus Batik-Stoff, der relativ glamourös wirkt.
Ich denke, Ich werde in vorhersehbare Zeit für den Rock so wie so keine anwendung finden, deshalb mache ich lieber daraus ein schönes Faschingskostüm für unsere kleine Königin.
Ich muss halt ganz gut überlegen, wie das Kleid am Besten aussehen sollte.
Gestern habe ich sie in die Stadt mitgenommen, um ein paar Ornamenten ( Perlen, Bordüre, Gold farbenden Garn, Knöpfe usw.) für ihres Kostüm zu kaufen.
Sie hatte bereits ein kleines Krönchen auf dem Kopf gesetzt und deshalb begrüßten sie die Leute als eine Prinzessin.
Sie hatte es aber immer verneint und bestunde darauf, dass sie eine Königin sei 😄.
"Not a princess, I'm a queen!" so sagte sie 😆.
Ja, ja, ja... Als ob sie gewüsst hätte, dass ihr zweite Vorname tatsächlich "eine Königin" entspricht. Da hat sie doch einen passenden Kostüm gewünscht.
Der Motiv ist deutlich typisch Javanesisch aber der Design ist nicht wie es dort normalerweise als Königin sich präsentiert.
Aber sie würde sich schlecht laufen bzw. rennen können, wenn sie sich wie eine echte javanische Königin verkleiden würde 😅.
Da es noch nicht Sommer ist, muss ich wohl auch überlegen, ob ich noch einen Umhang oder eine Kebaya für sie mache.
Mal sehen. Zuerst kann ich euch einfach zeigen, wie unsere kleine Königin mit dem von der Mama selbstgemachten Kleidchen aussieht.
Das steht ihr doch wunderbar, oder?
Ich habe ein festes Haarband für die Krone gekauft und danach weiter geschmückt 😊.
Ok...wir wünschen euch auch einen schönen Faaching.
Danke im Voraus für die Upvotes.
English:
Hello dear Steemians, are you ready for the carnival?
Next week my daughter's playgroup is celebrating carnival and
our little girl wants to be a queen.
I have a traditional batik skirt, which has quite a glamorous look already.
However I don't think I will be able to wear it in the foreseeable future anyway, so I better just use it to make a nice carnival costume for our little queen.
I just have to think very carefully, how the dress should look best.
Yesterday I took her to the city to buy some ornaments (beads, border, gold colored yarn, buttons etc.) for her costume.
She had already put a little crown on her head and that's why the people were adressing her as a princess.
But she had always denied the appellation and insisted that she was a queen 😄.
"Not a princess, I'm a queen!" she said 😆.
Yeah, yeah... as if she knew that her middle name was actually "a queen". So she apparently asked for the most suitable costume for her. She truly lives up to her name LOL.
The motive is clearly typical Javanese but the design is not a typical dress for a javanese queen.
But she would not be able to move around and run freely if she would dress up like a real Javanese queen 😅. It's not a good idea for an active toddler like her.
Since it is not yet summer, I guess I have to think about preparing either a cape or s kebaya for her.
Let's see. First I can just show you what our little queen looks like with the little dress that Mummy had made for her.
It looks wonderful on her, doesn't it?
I bought a fixed hair band for the crown and then decorated it further with crystals 😊.
Ok everyone...we wish you a nice carnival too if you celebrate the similar event in your country.
Thanks in advance for the upvotes.
来自于 [WhereIn Android] (http://www.wherein.io)