Moon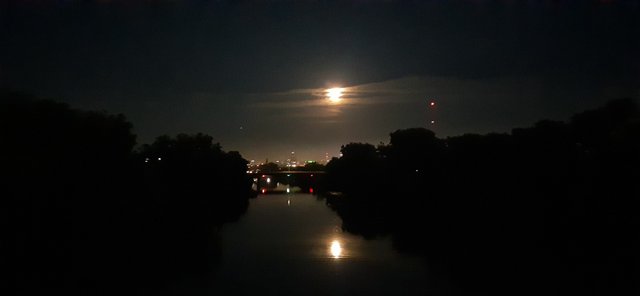 Greetings Steemians,
I took this photo last night in Upstate New York.
July 4th was a full moon. (Some sources say Waxing Gibbous and July 5th as full.)It emitted an orange glow here the entire night.
I took a bunch of photos with my smartphone camera and this one maintained the best focus. It is not edited in any way.
Samsung 13MP
Res 4128X1908
Aperture F1.9
Focal length 3.60mm
ISO 1600
Exposure time 1/10s
Thank you for stopping by, much love!
[WhereIn Android] (http://www.wherein.io)