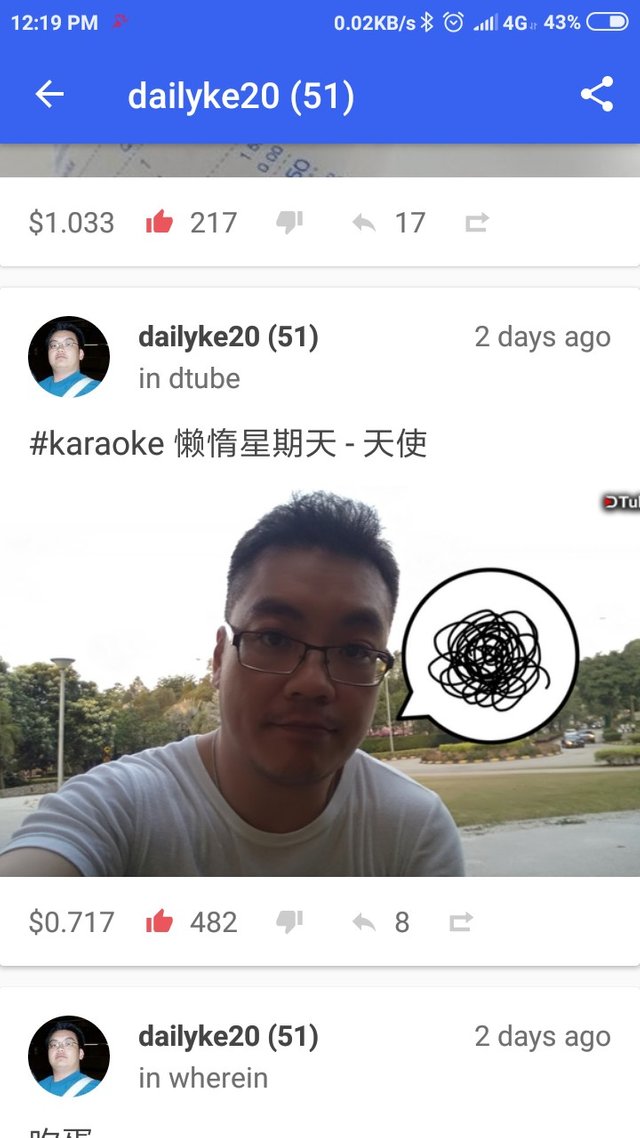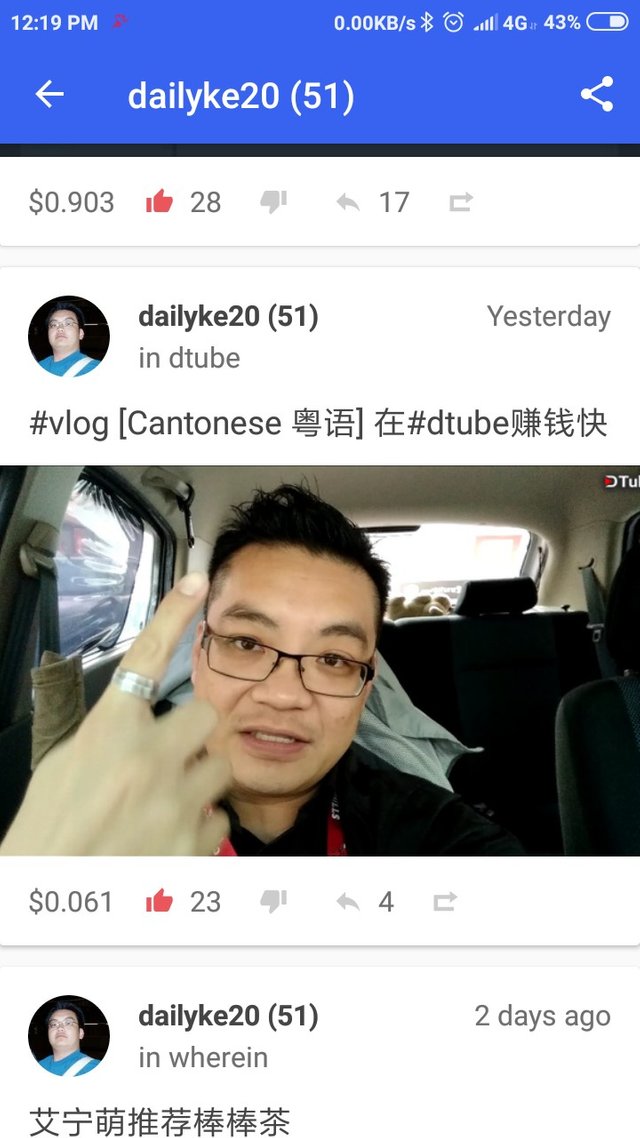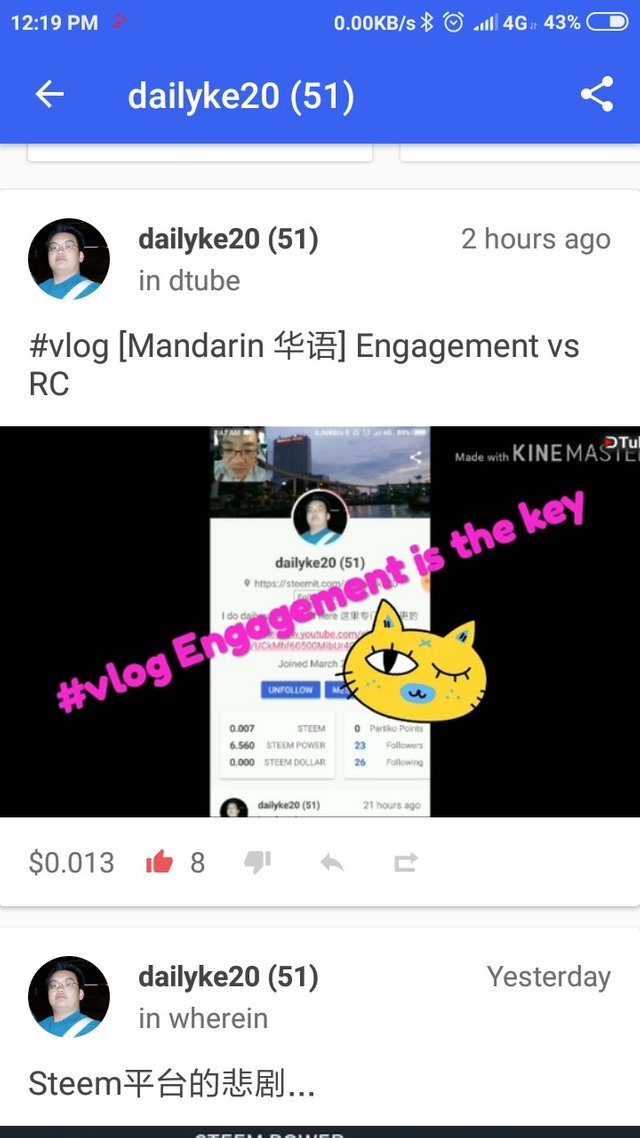 Answering to @kaerpediem , here is a few fact that why did @davidke20 started a new account for #dtube and #wherein update.
First of all, @davidke20 has some 61 auto upvote follower. Majority of them are from #teammalaysia and other part of the world who uses English to communicate. As you noticed, I spent like more than half the time in creating Chinese content. it will be unfair to my fellow followers to "force" them upvote my posts without knowing what am I talking about half, if not all the time.(ahem, I am the one afraid if I lose my follower😂)
Given lately I have start doing video update, I thought this is a good idea in updating video at the wrong time, at the wrong audience crowd, at the wrong time zone. As a curator myself, I can roughly guess when will @dtube curator be curating.
Here is a set of why, the social experiment with this new account @dailyke20.
Usually timing is important. Our night time in GMT+8 is very active curation time. If we make a post in the morning, big chance is it got stack way too low and being skipped from curation. Since I'm in the Asian time zone, this is the best chance to see how many REAL reader is coming in.

I love that dtube give good upvotes for quality content creator. But I also believe many if not all of dtube video creator came for dtube upvotes instead of building real followers. Checkout few of those top tuber, hardly any comment reply to their video.

I also fully understand dtube giving good upvotes for people who care about the blockchain and produce good quality video. But I also believe we can't rely on dtube upvote alone. Building a new group of follower will require a new account.
To conclude, I am taking a huge step back and making a huge pay cut of like 100% 😂 I care about the blockchain, I care about #dtube, but I also care for my real followers of @davidke20 . I think, if I were to deserve big pay by creating video, I should be a good video content creator here with a new identity, new crowd that truly come for my video. look at my recent post payout.
As for @wherein, I'm using this as my training ground. If you do not know, wherein is a short blog, ultra sleek and simplified platform for UPDATES. More like a combination of FB+IG. My problem is, everytime when I go short blog, it ended up like this wall of text. I have trouble expressing myself with fewer words. In Chinese old saying, saliva more then tea.
中文的,自己翻我的视频吧。已经解释过了,懒得再写免得别人说我洗自己的稿。