Automated WhatsApp Marketing - Why it's been the next big thing in 2017 & beyond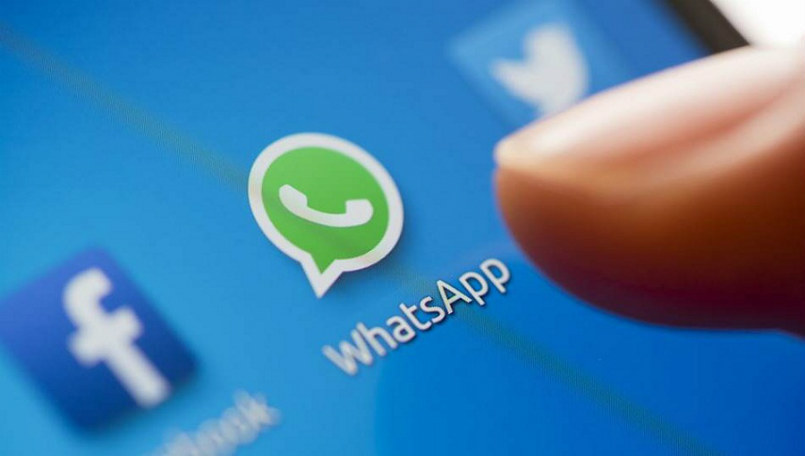 Recently, WhatsApp announced that they have more than 1 billion users that are actively using its mobile messaging app daily. If you think of it, it's more than the no. of users combined from Twitter & SnapChat. And when Facebook decided to add WhatsApp for a whopping deal of $19 billion in its family with Instagram. The world realized Facebook might be thinking ahead of its time.
During this course of time, WhatsApp became such an integral messaging app that it replaced SMS as a texting app. An average user on WhatsApp spends 28 minutes in a day on WhatsApp with over 30 billion messages sent daily using this messaging platform.
Even after having fierce competition in the mobile messaging apps ally like Hike, WeChat, and other major competitor. WhatsApp continues to scale it's user base dominantly because of it's simplicity and clean interface.
Now, the only distinction that is left is between people who think of WhatsApp as a marketing tool and the people who ignore it as a medium of advertising platform.
WhatsApp is growing even wider
WhatsApp might not have gained much interaction in the US in the last couple of years but it definitely has gained attraction as a primary mobile messaging tool across other countries such as India, Brazil along with most of the European markets. The strongest user base has been the middle eastern countries. Yet, most marketers aren't aware of WhatsApp's prowess as a mobile messaging app. Even though it's one of the leading & most active social network on the globe over mobile.
When Facebook decided to take SnapChat's Stories feature and add it into its Messenger & Instagram app. They also decided to include this feature into WhatsApp, making it the most unique social architecture for any marketer to gradually hit a tipping point, and convert WhatsApp instead of a messaging tool to a social media tool.
Now, as an entrepreneur, if you have a business which has got a segmentation process of getting phone numbers of your clients. Then, WhatsApp might be the dream come true for you to reach your prospects, customers and clients in the fastest way possible.
Most of the entrepreneurs feel that WhatsApp isn't a viable medium to market because it doesn't provides any marketing medium for advertisers, right?
Yet, there are many solutions available today which makes WhatsApp marketing possible to a large number of people all on autopilot using several tools, software, scripts and even automated web based WhatsApp automation panels.
You should realize by now that WhatsApp is the only unique personal messaging app which requires only cell numbers of your prospects. Unlike other social networking sites & apps require you to start from scratch and build your following with fans, likes, followers and friends.
Start nurturing, engaging, interacting, and building a bond and trust with your prospects, clients and customers using several of the strategies below:
1. Start using Broadcasting List feature in WhatsApp
WhatsApp allows you to send Broadcast messages to all your list of contacts (up to 256) using it's broadcast feature. You can create your Broadcast list one time. And then, send regular updates, promotional offers, special event invites, or any kind of content that engages your list of potential or already existing customers or clients.
2. Update your WhatsApp Status
Just like how SnapChat/Instagram/Facebook Messenger "Stories" works. Where you can post your status with an image or a video and keep it live for the next 24 hours from the time of posting. Giving you exposure of your messaging to all your list of contacts, free of cost. And you don't even need to ask your audience to follow you unlike other tools like SnapChat, Instagram, Facebook, Twitter, etc.
3. Have call to action in your WhatsApp Text Status
Even though when Mark announced the new WhatsApp Status and removal of WhatsApp Text Status. Due to so much of revolt and demand from users, Facebook re-activated the WhatsApp Text Status feature in their mobile app. This feature in WhatsApp allows you to add your text based call to action for your marketing campaigns. You can use this space to ask your clients to give you a call or even visit your website URL or event promote your special offers.
Now, these are some of the most basic yet not so used features on WhatsApp. And when it comes to you taking a radical shift in your thinking. However, when you do start using WhatsApp as a marketing tool, you can level up your game almost immediately.
Just imagine when you start having on going relationship with your audience on WhatsApp?
You will start growing your business in so many ways, like:
Building Your WhatsApp Contact List
Building relationship with with your WhatsApp list
Learn what your WhatsApp list wants, have a conversation with them
Provide the solutions via your products & services that your WhatsApp contact require & position yourself as a trustable authority in your market or industry
Identify potential objections & answer throughout conversation
Gather testimonials for your business, and make case study for your marketing team
Make special launch events and put it on autopilot by offering special offers, discounts, and limited time marketing campaigns
Setup for your next launches & promotions.
WhatsApp marketing provides several benefits to marketers vs other channels like email and other social media channels.
Cost free & algorithm free - Unlike Facebook, Twitter, Instagram and majority of the social media channels which limit your organic reach, WhatsApp without having to "pay to play" gives you access to it's full features from the very start.

Higher Engagement over mobile phone - Whenever you send a message to your users on WhatsApp it notifies them using push notification. According to the recent studies, 70% of the users open their messages on WhatsApp within few minutes, making it far more lucrative V/S email with ongoing low engagement ratio.

Scalable yet one to one conversations - Instead of first connecting with your customers and then going through the regular lead generation model. You can have direct contact with the end user, hidden from the public view.

Extremely Loyal Subscribers - Many reports have recognized that the metrics on WhatsApp in terms of traffic & conversions are the best among all social media channels. Also, with a very low opt out rate because audiences feel connected personally.

Less clutter & crisp - WhatsApp provides a much cleaned user interface to its users versus Facebook, Instagram, Snapchat, Twitter, etc. which allows you to get better visibility, and direct impact over your messaging.
Once, you get a hang of all it's features which are very basic & easy to understand and use. You can even take your marketing game to the next level by finding a WhatsApp automation software, tools, scripts and solutions available today that allows you to reach hundreds upon thousands of clients within few seconds.
Going to the next level.
Even though WhatsApp never plans to put ads on its messaging platform. But, recently they announced that it's going to launch an "enterprise" platform for brands to communicate with their customers.
In their recent blog post, WhatsApp clearly stated "We still do not allow third-party banner ads on WhatsApp,".
Yet they gave the hints of the next emerging platform, WhatsApp intents to be:
"[However,] in the future, we will explore ways for you and businesses to communicate with each other using WhatsApp, such as through order, transaction, and appointment information, delivery and shipping notifications, product and service updates, and marketing. Messages you may receive containing marketing could include an offer for something that might interest you."
There are various automated and intelligent solutions available like software, tools, scripts and web based marketing panel through which you can run large, scaleable, targeted, and highly engaging WhatsApp campaigns.
Nick Naylor, VP of Marketing at WhatsApp Bulk Sender who provide end-to-end WhatsApp Marketing solutions, told their clients key focus has now diverged into communication with their end clients.
"People don't care about more traffic, clicks, impressions anymore. As these metrics can be misunderstood most of the time. And don't add anything to most of the business's bottom line. As a marketer, you should be more focused on creating engagement, interaction, and chance to connect with your target audience on a personal level. WhatsApp allows you to do just that."
According to Jai Sharma, owner of the company WhatsApp Marketing Service who provide web based automated WhatsApp marketing tools to it's client "WhatsApp unlike SMS or any other medium. Gives you the highest open rate for your messaging. Our clients see more than 95% open rate for each of their marketing campaigns. It's because unlike other medium, this is yet a new territory and not much competition exists when you directly reach your clients on their primary messaging app for communication."
Many similar companies have started to emerge in the marketplace who provide automated WhatsApp marketing solutions to scale larger campaigns who want to reach millions of customers & clients using this new age powerful marketing tool into their arsenal.
These companies using various WhatsApp channels which are pre-activated WhatsApp numbers used by these companies to run huge scale marketing campaigns ranging upto millions of WhatsApp contacts in short time.
Now you see the whole game?
There is a whole new ball game being played by strategic, intelligent, and quick-mover privileged marketers who are leveraging the power of WhatsApp marketing to use it as a marketing tool.
And right now, as we speak. There are many more entrepreneurs who are planning to take the first advantage to massively impact their impact, growth, and profits this coming year.
When you send a SMS or an Email. We are already bombarded with so many unwanted text messages, and emails. And since, WhatsApp doesn't have much people sending you a message on a regular basis. You are more inclined to read that message sent by an unknown number, correct?
This is why I feel if you don't get started using this fast-moving, interactive, and engaging medium to reach your prospects, customers, and clients.
Then, you are going to miss a bigger chunk of the marketing pie available for marketers today.
Imagine, the ability to simply type in a message. And reaching out to your clients with the highest open rate of your marketing messages of all time - WhatsApp.
So, let me ask you a question. How big is your phone list? Big enough, right?
As previously mentioned, the only bottleneck you feel right now to get started with WhatsApp marketing. Doesn't exists. It's hard thing to swallow. But, it's just a mindset that requires to be changed.
Start collecting your customer's cell numbers and start communicating with them on WhatsApp as you might already be a step behind in your marketing efforts.