Coinbase Provides Your Account to UK HMRC (Tax Officer)
In UK, if you cash out cryptos to fiat, you have to pay for the Captial Gain Tax. And recently the coinbase starts to provide your account information to HMRC proactively.
Essential information about your account
We're writing to let you know about a notice HM Revenue and Customs (HMRC) issued to Coinbase under Paragraph 1, Schedule 23 to the Finance Act 2011. This notice requires us to provide information on your Coinbase account to HMRC.
The original notice that we received from HMRC required Coinbase to provide certain records from 2017-2019 relating to all customers of our UK business. Based on further discussions with HMRC, a revised notice with reduced scope was issued that now requires the disclosure of customers with a UK address who received more than £5,000 worth of crypto assets on the Coinbase platform during the course of the 2019/2020 tax year. This includes both purchases or receipts of crypto to your Coinbase account.
We would encourage you to consult with your tax or legal advisor with any questions you may have regarding tax matters and your Coinbase account activity.
HMRC has advised Coinbase that there is published guidance from HMRC on the taxation of crypto assets which can be found here.
Additionally, you may prefer to submit a disclosure using the Digital Disclosure Service (DDS), which gives individuals and companies a chance to bring their tax affairs up to date. More information on disclosure and DDS is available here.
Cryptos are by nature anonymous. And if you use coinbase it means your cryptos activity are automatically tracked. Maybe that is the time to move away from coinbase and start using some other exchanges such as Bianance.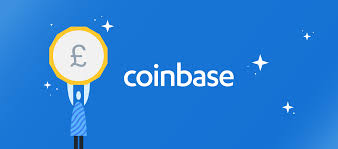 ---
Follow me for topics of Algorithms, Blockchain and Cloud.
I am @justyy - a Steem Witness
https://steemyy.com
My contributions
Support me
If you like my work, please: