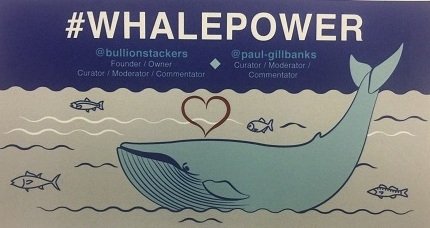 Hello Steemians
Welcome to #whalepower page.
Hi, I am @bullionstackers ,
The Founder / Owner for #whalepower Tag
Curator / Moderator / Commentator
For #whalepower ( preferred ) Tag.
I am the person who run this community project
#whalepower Tag Project for Better Community
---
# Represent Tag , @ Represent Account ; don't get confuse!!!
Today, I found out that there is such @whalepower account.
This account doesn't belong Nor associate to @bullionstackers
While doing my investigation , I found out these Scammers Accounts
---
@whalepower Account is actually belong to @sighanchi who run Accounts of
@whalegonewild - Run by @treachya is actually by @sighanchi
( Fraud found asking for Delegation Power from the community)
( Fraud found asking for SBD from the community that can't be deliver)
(Fraud found Intercepting SBD Fund for #whalepower Project from the community)
His other Associate List Accounts
https://steemit.com/@sighanchi - Main Account
https://steemit.com/@whalegonewild
https://steemit.com/@steemdolphin
https://steemit.com/@whalepower
https://steemit.com/@indianwolf
https://steemit.com/@galarellan
https://steemit.com/@kyhar
https://steemit.com/@astaetram
https://steemit.com/@seveide
https://steemit.com/@ibearith
https://steemit.com/@treachya
https://steemit.com/@afeliseth
https://steemit.com/@adwiar
https://steemit.com/@sicontractor
Help me Put a stop to this scammer
Reblog this so other Don't get scam by them