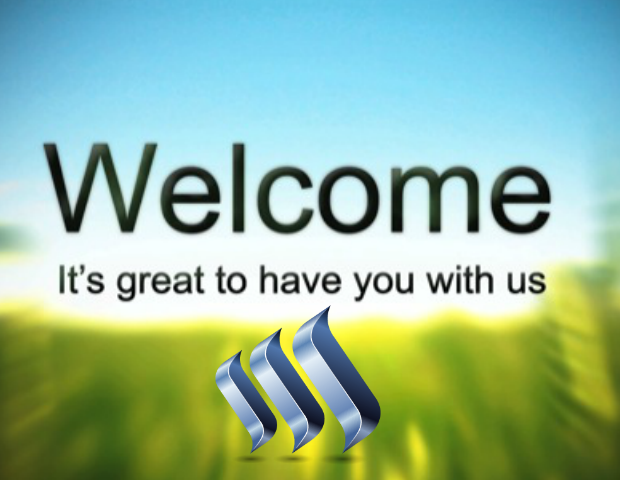 Hello there beautiful humans! I'm so happy you've stumbled across this post, and hopefully it will help you along your journey down the Steem rabbit hole.
I stumbled across the Steemit platform almost two years ago, thanks to my friend @churdtzu, and it has changed my life in so many ways. I've written more in the last two years than the 28 before, I've made & released over 100 videos, it's helped me practice abundance & manifestation, and so much more. If you're interested in following my journey, check out my recent Table of Contents for my blog. Along the way, I've put in dozens [hundreds] of hours teaching others about Steemit, walking people through their beginnings, and generally just promoting the platform and helping friends find the same opportunities I have. Just hours after I joined, I called my friend @alchemage and when I woke up the next morning he already had a couple posts live :-)
Since last summer, my focus has shifted quite a bit from working to get people to join the platform to giving tutorials, doing livestream Q&As, creating my 2 Minute Steemit Tips series, and building the @TribeSteemUp Community Abundance Generator to support content creators working to build a more free & peaceful world.
Quite a few people have asked me to create something of a more in-depth introduction/guide/walkthrough for the platform, so here it is!
---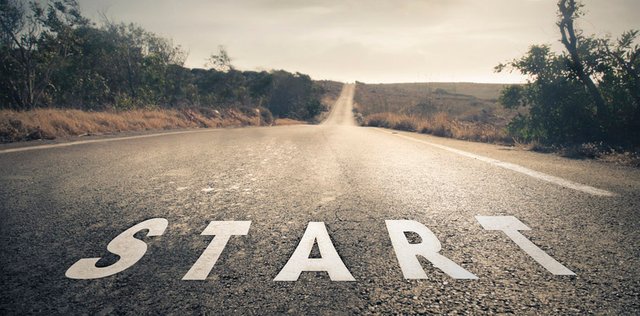 Step 1: Secure Your Account
Steemit, like everything else in the crypto-sphere requires you to take responsibility for your own security. There is nobody to reset your password (because that is a huge security risk), and it's up to you to keep your account safe. Yo may recognize the rules of Steemit: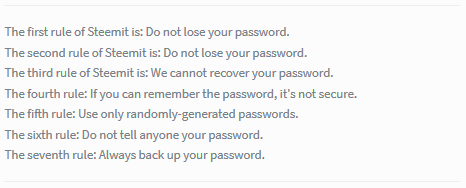 Luckily, to help keep your account secure and allow for plenty of flexibility, as well as the use of 3rd-party apps, your account has 3 private keys. You can find your keys through your wallet page, or directly at [steemit.com/@yourusername/permissions]. Your private keys are (in order from least to most important):
---

Step 2: Set Up Your Profile
Luckily, there is very little that you actually have to do to set up your Steemit profile. Each of us gets a cover image, a tiny profile image, a 150-character description, a website, and a location. You can edit each of these things from the settings page, which you can reach via [steemit.com/@yourusername/settings]. Both images can be either uploaded directly, or you can plug in the URL to an image that is already on the web.
---
Step 3: Choose a Console to Check Stats
The Steemit.com UI doesn't show us a LOT of details that are pretty important in order to truly maximize our efficiency & effectiveness. Luckily, the community has already stepped up and created a variety of other tools to help keep track of your account statistics & history.
Recently, I've started using SteemWorld.org as my second-tab whenever I'm using Steemit, because it seems to include just about all the features of the other 3rd-party sites, all in a clean, smooth, and functional format. Many thanks to @steemchiller for creating such a great tool.
The others that I've used along the way (and they each have some of their own features, so check them out and make your own decisions) are:
---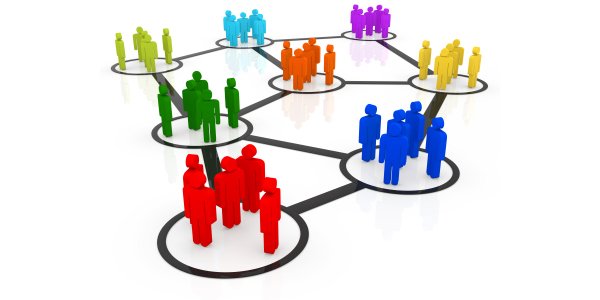 Step 4: Begin Connecting With the Community
One of the most powerful things about Steemit are the communities. From the biggest one, @minnowsupport, to the wide variety of contests, Steemians are coming together to support each other and connect over a massive variety of topics. The best way to connect with most of these communities is via Discord, a free chat app.
Here are a couple lists of the varied Steemian communities that others have already collected:
---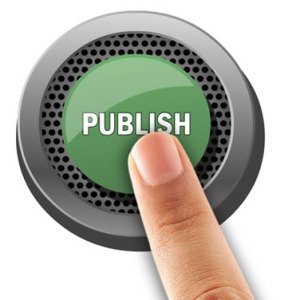 Step 5: Start Posting
Whatever kind of content you create, the STEEM blockchain is a great option for you. With tools like @dtube, @dsound, @utopian-io, @busy, @dlive, @dmania, ChainBB, and @dporn. I'm sure there are already others I don't know about, and new ones are always being made.
Posting is a very different process, depending on which platform you're using. Formatting is in markdown, though for the most part HTML works as well, just make sure to check the preview before you post, because some HTML code doesn't work with Steemit.
It isn't necessary, but it's a great choice to make your first post your # introduceyourself, and let the community get to know you. Here are a few tips related to posting: tags, what to post, and how much to post.
---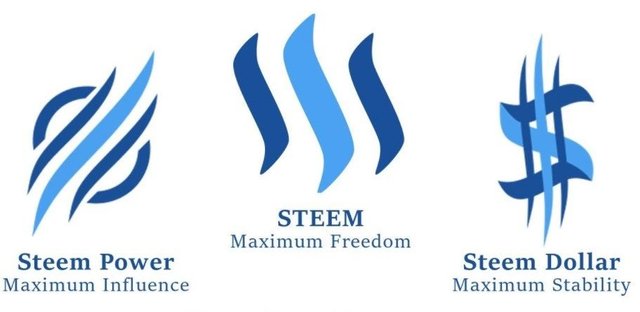 Step 6: Start Buying, Selling, and Exchanging STEEM/SBD
I wish I could tell you that the "money" part of Steemit is simple & intuitive... but that is far from the truth. Out of the 35 episodes of Kenny's 2 Minute Steemit Tips that I've made, 7 of them relate to the different currencies on the STEEM blockchain, payouts/rewards, and exchanging currencies.
Let's go through the basics really quick, and I will include the link to a more in-depth exploration of each topic.
The 3 Currencies
Where the "Money" Comes From
In the STEEM ecosystem, the new coin breakdown looks like this:
Some Other Topics
---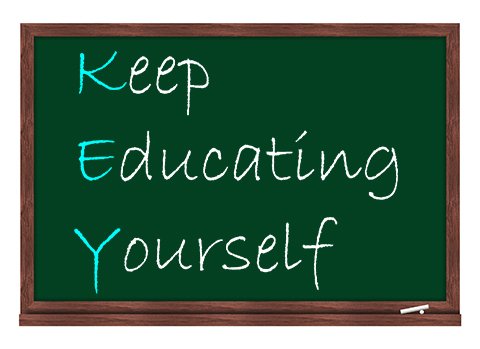 Step 7: Keep Diving Deeper & Learning More
Here are some other, many more in-depth, guides to Steemit and how to get started on the platform. Searching for whatever your questions are is a great way to find whatever you're looking for as well, the Google search bar integration makes Steemit articles quite easy to find :-) Feel free to check out my whole 2 Minute Steemit Tips series as well.
---
I hope this guide can help you on your journey, and if you have any other questions or if there is any way I can support your growth & success on the platform, feel free to ask! Until next time...
You are beautiful
You are powerful
You are free!
---
Image Sources
Welcome
Start
Tools
Communities
Publish
Steem Currencies
KEY
---
---