"So You're new here? Or maybe you aren't new, but can use a handy guide to give new steemians?"
Often, I find myself greeting new users to the Steemiverse. This involves a bit of chat, looking at some posts they wrote, give some advice, and offer some of the helpful links that I've collected over my time here.
This means I'm searching through my feed, and my bookmarks, so they can have the best information available. To save myself some time, and make their experience a bit smoother, I decided to put the links here. Ideally, this will make everyone's experience simpler and offer the most effective help that I can.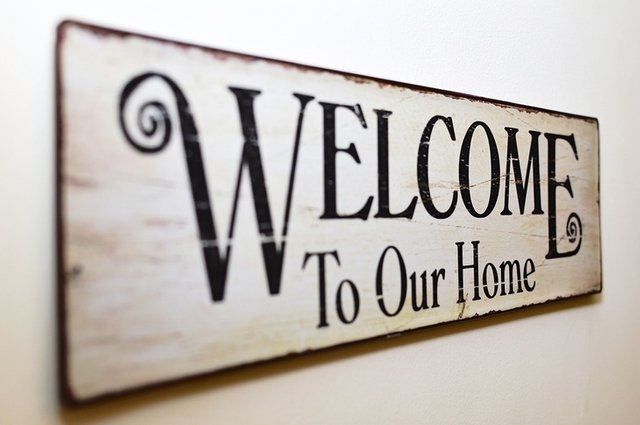 Maybe you aren't even new here, but you don't have all of the information you need to do what you are trying to accomplish here. this isn't a highly technical document, like some of the others. For our purposes, I will share the information available to me for you to get going, and started with your blog.
OK! :) Here we go!
Chat
To maximize your experience here, you'll want to use one of our popular chat programs.
Steemit.Chat
Steemit.Chat is the original chat program for Steemians. Most of the people who have been here a long time use it. Personally, it is not my preference. However, there are many people who only use steemit.chat. So, it's important to know about.
Discord Chat
Discord is a versatile and robust chat program, which allows people to create "servers" where groups of people can get together and chat in multiple channels for each server.
The Most Popular of these is PAL\MSP.
This is the home of the Minnow Support Project. This has to be most active chat server in the Steemiverse. The idea of Minnow Support\PalNet is to provide a place for new users and the rest of us minnows to make friends and learn how to navigate this strange new world.
@minnowsupport is also the home of MSPWaves a 24\7\365 Steemit Radio Station!
Chat Etiquette
It is important to understand, that you should not go to these places asking people to look at your posts, or asking for follows. This is not a good way to make friends. It's OK to ask a friend to review your post, but you have to make the friend, first. If they think you are in chat just to beg, and not make friends, you will not get far.
You can find in @Torico's guide, many places to chat, this way you will find a community where you feel comfortable. Many have very specific purposes, and depending upon your interests, you may want to try a few of them.
Comments
The first thing you should do, besides finding a place to chat with other steemians, is to go browse steemit. See what this community has to offer. What are people already writing about? Who is writing about things that are interesting to you?
While doing this, you can leave nice comments on people's posts. Not "Follow For Follow", this is not a good look. Better to comment about what you liked in the post. This will gain you followers, and friends.
For a more complete guide on how to write a good comment, please check this article I wrote:
Creating Blog Posts
I wrote a popular and epic guide for Success as a Steemit Blogger. I'll invite you to read it, and learn many of the things that have helped me to get more upvotes, comments, and follows.
Markdown Editors
It is a good idea to write your post not in the steemit editor, but on your computer, or using an online editor such as:
All 3 of these editors offer support for multiple coding languages, as well as, side-by-side viewing and editing, so you can see how it looks as you work.
Be careful to make sure everything looks right in steemit when you copy it into this editor, because each editor renders the code a little different.
Verification Post
Being that this is a semi-anonymous group, and there is money involved, there are many people who come thinking they can scam this community. Because of this, we may be mistrusting when you post images that claim to be You. If you don't post any images of yourself, and don't claim to be anyone famous, then no need to bother about verification photo.
However, posts with this verification image in one of the introduction categories such as #introducemyself, or #introduceyourself, tend to be the highest paid introductory posts. There are many people who are just looking for these verification posts so they can give your blog a nice upvote knowing you are a real person.
Ok, so I will explain now what a verification photo is. A nicely handmade sign that says "hello steemit" with your username and the date, with you holding the sign. It's nice to take a few, so we can see that it's real by how the paper moves, unlike the photoshop versions.
If you make a post like this, you are likely to get a warmer welcome. However, this is not necessary. If you don't want to share your image, that is ok too.
Helpful Links
Here I will list, by category resources which I have found helpful in my time here on steemit.
Keeping your content free and Legal
Formatting and Syntax Guides to make your Beautiful Blog Posts
Front Ends
These can all be helpful if steemit isn't working.
Resources

Proud member and supporter of the Minnow Support Project - Brought to you by:



I hope many people find this helpful, feel free to share this with your friends and other new steemians, as a simple guide of welcome, with many useful resources.
Also, if you have some amazing guide or resource which I have left out, please let me know right here in the comments section!!!
Thank You!
Have Fun, and Steem On!