The best exercises for reducing fat and keeping it off is resistance training. Resistance training is also known as weight training. Muscles speed your body's metabolism - they use calories even while you're at rest. The more lean muscle you have the more calories you burn. Weight training needs to be part of your routine if you're serious about losing fat.

Reduce the saturated fats in your diet. Some fats are good for you. Essential Fatty Acids are necessary and essential to life. A couple of sources of good fats are flaxseed oil and fish oil. But saturated fats cause a number of health problems. The biggest source of unhealthy saturated fats comes from frying food and the biggest source of fried food is fast food restaurants.

Drink more water. Water helps your body rid itself of waste, regulate its temperature, lubricate its joints, and assists in the various chemical reactions that occur within your body. Most people don't get enough water.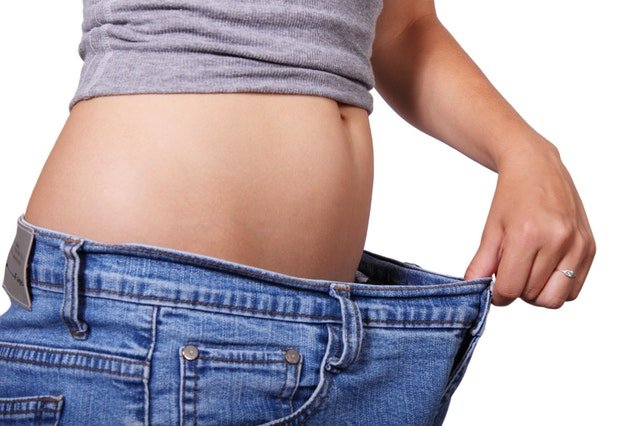 image source : https://www.pexels.com/photo/woman-girl-jeans-clothes-53528/