Thank you @mariannewest for another fabulous #freewrite challenge. And its the weekend! Hurrah for the weekend freewrite challenge! This challenge involves three prompts. So each part of the story is informed by the next prompt.
To learn more and take part visit https://steemit.com/freewrite/@mariannewest/weekend-freewrite-1-20-2018-part-1-the-first-sentence
If you don't know what a freewrite is visit @mariannewest, here is a link to the introduction post: https://steemit.com/freewrite/@mariannewest/writers-or-wanna-be-writers-wanted-be-free-freewrite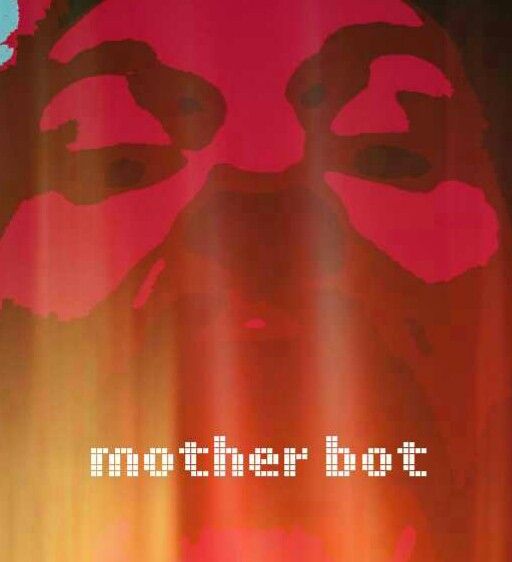 "Your mother lied to you. That's the truth," said my mother.
Or what I used to think of as my mother.
She smiled, and winked at me. The android was good, I'll give her that. I could only tell it wasn't my mother because she acted like a human being every now and then.
"Your father was a good man," the mother bot said. "He didn't leave you, when you were one year old and run away with a stripper bot for electric fun and frolics, like your mother said."
The bot tapped her head - did I imagine a little metallic 'ting' when she did that? - and smiled again.
"I know these things because her memories are mine."
I wasn't sure why she was suddenly telling me this. My mother had been uploaded ten years ago, and had been living in the 'brain' of the mother bot for almost as long. Why would she be telling me these things now. I should be cautious. Never trust a robot.
I am sure my mother taught me that.
...
It wasn't so much that I had been blind to the truth. It was just that I had seen the truth differently.
Differently to most of the world, in fact.
The rest of the world had shunned the mother bot, after one of them had gone on a rampage and and killed 'her' family with a rusty saw, and then had gone on a killing spree that had taken out half the population of Kansas.
After that the mother bots had been taken off the market.
It wasn't exactly illegal to 'own' one but it was frowned upon. That is why we had moved. Unless you looked closely (or forgot to charge your mother before going out shopping, like I did once - she hasn't let me forget that one) then no one could tell she was made out of metal. Hell, she had even been on a couple of dates with one of our neighbours, and he didn't notice.
Perhaps this is the first sign of a malfunction.
That the mother bot is aware that her thoughts are different from my mothers...
...
"The time Fred went to the car wash and never came back," the mother bot said. "That was all hog wash. He went to the car wash alright, and came straight home. But your mother, well your mother said he hadn't cleaned out the interior of the car, so she picked up a rusty saw" - uh oh! - "and cut his head off." The mother bot smiled, as if remembering the event with fondness. "Oh, how we - she - laughed. There was so much blood!"
I started to edge away from mother bot, towards the doorway. Perhaps she wouldn't notice.
Yeah, because androids are well known for NOT noticing stuff.
"Where are you going son?" she said, grinning now. "Don't you want to come to mummy and give me a BIG hug."
I edged away, slowly, as she approached.
"What's that you have behind your back, mummy?" I said, nervously.
"What this old thing?" she said, producing what looked to me suspiciously like a rusty saw.
"Oh this is a just a big comb. Come to mummy. Let me comb your hair."
...
All written using themostdangerouswritingapp.com, 5 minutes for each prompt. The photo is of me (taken originally for the fifty word short story 'juice') messed about with with various editors.

Some more of my short stories
"Home"
A man is on a journey. But why?
https://steemit.com/fiction/@felt.buzz/home-an-original-work-of-fiction-for-the-365daysofwriting-challenge
"Power"
Not sure I'd want this power...
https://steemit.com/freewrite/@felt.buzz/power-an-original-fictional-story-for-the-5-minute-freewrite-challenge
"Ending"
A relationship ends
https://steemit.com/fiction/@felt.buzz/ending-an-original-work-of-fiction-for-the-365daysofwriting-contest#@mydivathings/re-feltbuzz-ending-an-original-work-of-fiction-for-the-365daysofwriting-contest-20180120t082238861z
"Impulse buy"
A man shows off his purchase to his less than enthusiastic wife
https://steemit.com/fiction/@felt.buzz/impulse-buy-an-original-fictional-story-for-the-365daysofwriting-challenge
"A Good Friend"
Some people are too nice and need a break!
https://steemit.com/weekendfreewrite/@felt.buzz/a-good-friend-an-original-work-of-fiction-for-the-weekend-freewrite
"Misunderstood"
A wannabe writer struggles to get the space he needs
https://steemit.com/fiction/@felt.buzz/misunderstood-an-original-work-of-fiction-for-365daysofwriting
"Treasure"
Two people work together to try to get to the "treasure"
https://steemit.com/fiction/@felt.buzz/treasure-an-original-work-of-fiction-for-the-365daysofwriting-challenge
Very short stories (stories told in exactly 50 words)
"When Rhyme Is A Crime"
Theft, murder, bad rhymes...
https://steemit.com/fiftywords/@felt.buzz/when-rhyme-is-a-crime-an-original-fictional-story-in-fiftywords#@snrm/re-feltbuzz-when-rhyme-is-a-crime-an-original-fictional-story-in-fiftywords-20180120t194306704z
"Puddle"
Time Travel
https://steemit.com/fiftywords/@felt.buzz/puddle-an-original-fictional-story-in-fiftywords
"Not Worth Fixing"
Relationships and broken watches
https://steemit.com/fiftywords/@felt.buzz/not-worth-fixing-an-original-work-of-fiction-in-just-fiftywords
"Sick"
An ill man at a dinner party. What could go wrong?
https://steemit.com/fiftywords/@felt.buzz/sick-an-original-fictional-story-in-fiftywords
"What did they know?"
Just a holiday romance?
https://steemit.com/fiftywords/@felt.buzz/what-did-they-know-an-original-fictional-story-in-just-fiftywords