Healing My Skin Cancer With THC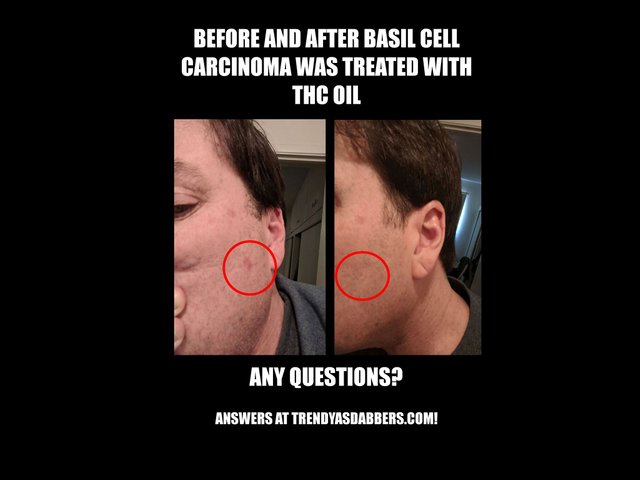 So I just sent off my after pic to my friend who made me a topical 80% THC Oil remedy to try on my basil cell carcinoma. I think the results speak for themselves.
I've had many of these in the past and they always excised by a surgeon so I wanted to try something less invasive. There was no proof that this could work but I wanted to give myself a good 6 month test to see if it had any effect.
The mixture was 80% THC oil and coconut oil as a dermal deliverary mechanism. I rubbed on the area 3 times a day and this picture shows the 5 months mark. I'm going to keep going with it because even though the cancer was non invasive it always lives down deep.
I'd say so far so good and It's pretty much healed. I'm not a dr or giving any medical advice, just wanted to show you all on @weedcash what I was up to and how it's been going.