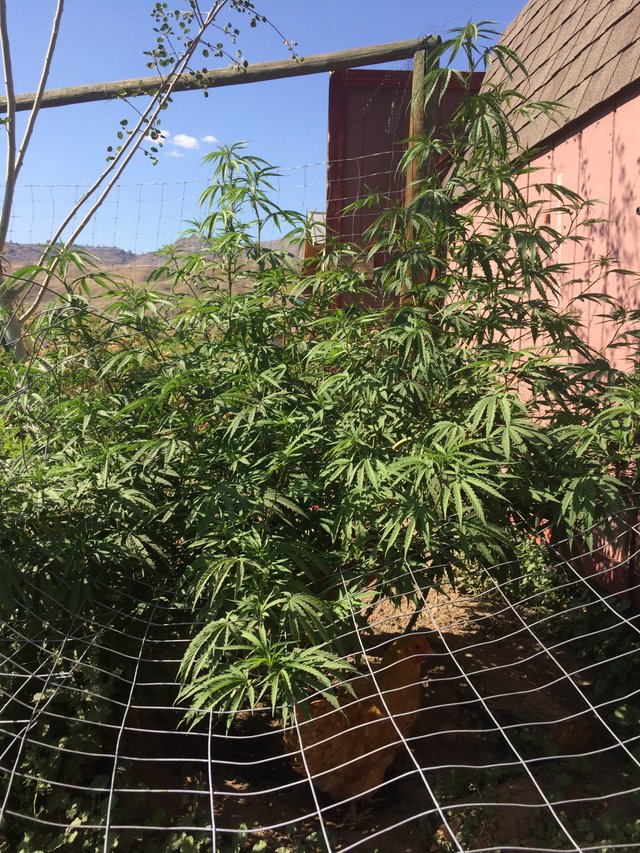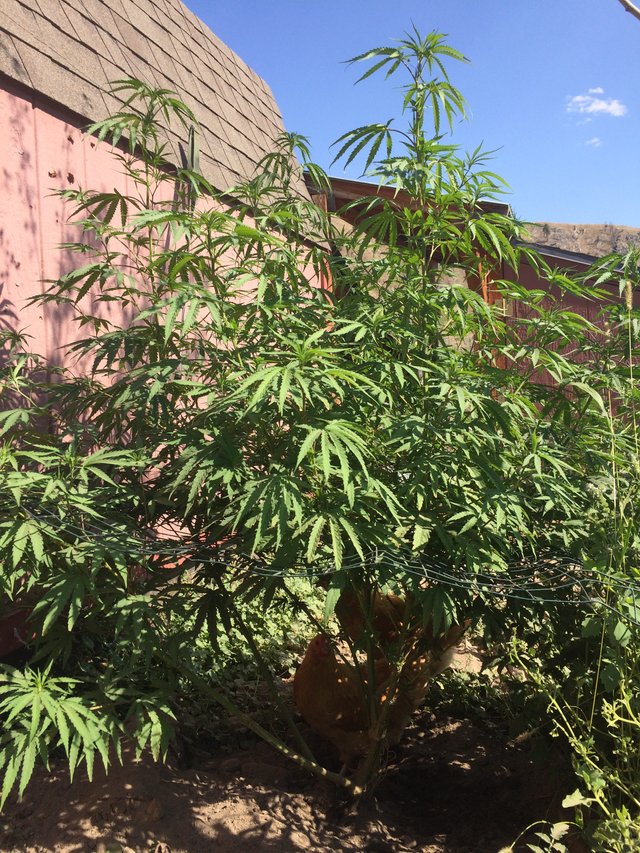 No surprise: The Jamaican Tall Boy is taking well to the scrOG. it's like the more you fight gravity, the taller the plants get. I love stress training. Especially scrogs.
Im thinking about performing tie downs on some of those taller tops. I think It will free up more space for some covered bud sites. They might not grow well all covered up: So I will probably do tie downs!
Say hi to the chickens! it's very hot outside and they needed the shade. Plus they like the fresh dirt I layed down under the plant yesterday. Stay tuned. We will pull a nice harvest off this single plant.