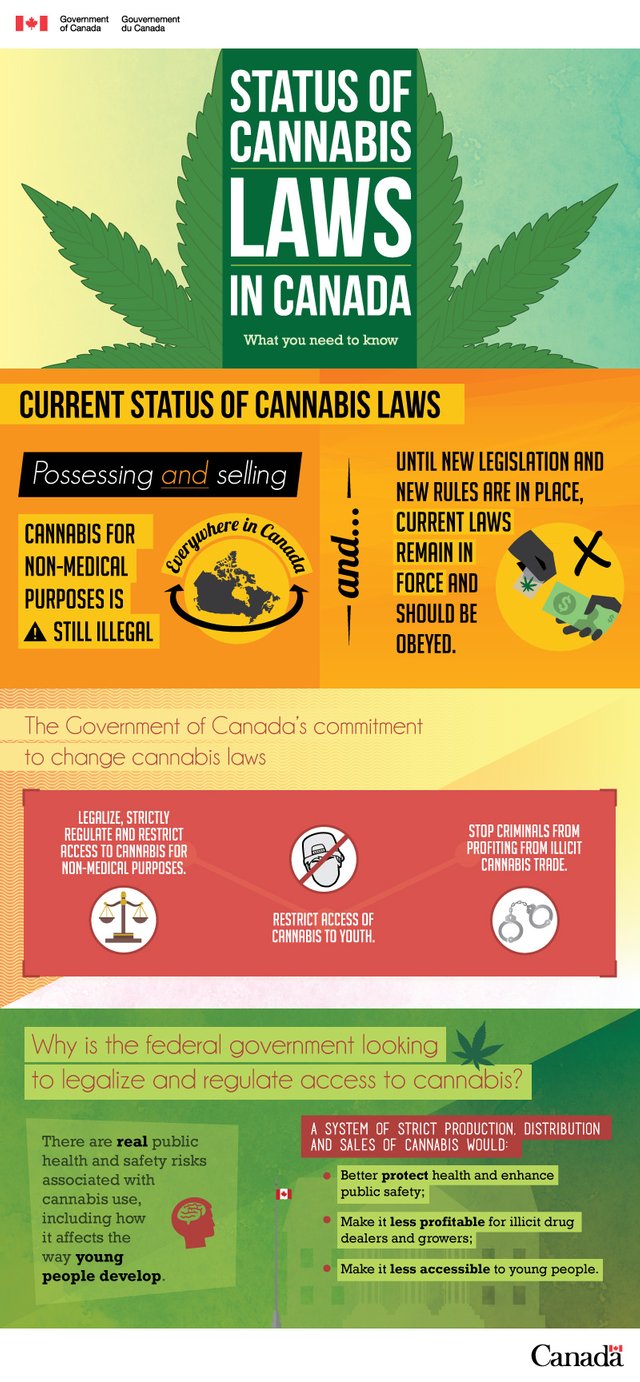 A lot of Canadians are not aware that cannabis isn't legalised yet in Canada. I came across a lot of people thinking "hey finally we can smoke it without being scared of the police" , not only Canadians but also tourists coming to Canada may have the wrong information.
By passing the law, the Canadian government seeks to control the market in a way that would make it safer , healthier and out of the reach of kids. By imposing a minimal age of 18 + the Canadian government sends a clear message but will this be enough? Of course not, kids will always find a way , the black market/drug dealers aren't going to stop selling just because the government will infiltrate the market.
But there is definitely some scary penalities that are going to be applied toward those who are still going to be selling cannabis to kids. The Canadian government is planning new laws against the sell of drugs to kids which could cost you up to 14 years in prison!
I believe the intention here is legitimate ,it will help reduce the burden on the justice system and of course a new source of revenue that would most likely serve the health Care system.
What you need to know:
-The law will be officially voted in July 2018
-You will be able to hold and share up to 30grams of "legal" cannabis per person
-You will be able to grow up to 4 plants each one up to a 1 meter height , all of this per house.
-You will now be able to legally make food out of cannabis at home (not that we care but hey! Lol)
-You will not be able to smoke everywhere
-The legalised cannabis is going to be highly regulated (mainly in form of chemicals used to grow it and thc)
-You will be able to order your cannabis by mail (oh yes)
And finally you can't smoke and drive! Exceeding the thx level permitted by the law (hasn't been 100% agreed on yet) could cost you a 1000$ fine and most likely losing driver licence points.