EOS WEED Listing on NewDex.io | Airdrops | TipitBot | WeedCash DAC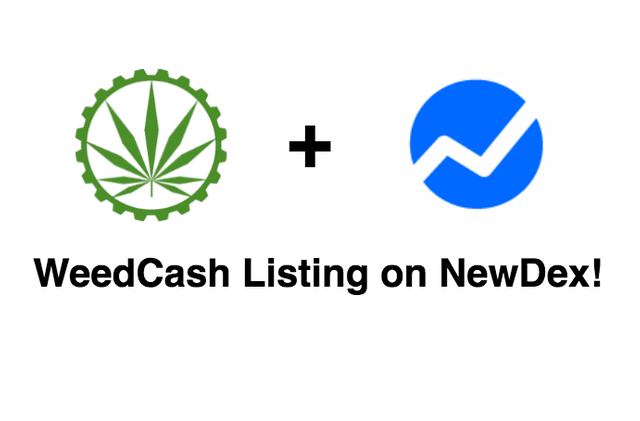 EOS WEED will be listed on https://newdex.io/ on Dec. 6th!
An airdrop to VIP NDX members will happen on the 5th.
Currently an airdrop is going out to ParsL (SEED) holders through @steemairdrops.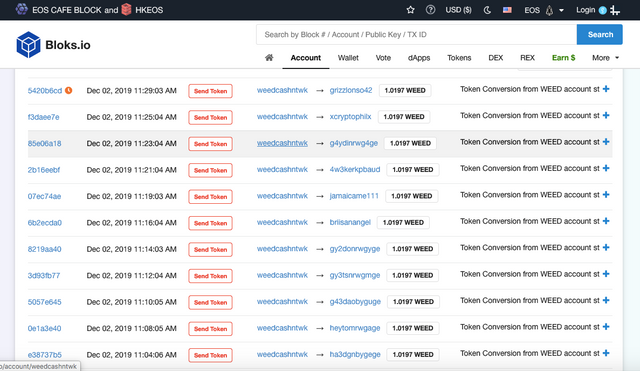 EOS WEED can now be used on @tipitbot to send EOS WEED on discord, twitter, and telegram.
This is such a cool bot! I have even sent WEED to Wiz Khalifa, Seth Rogan, and Snoop Dogg!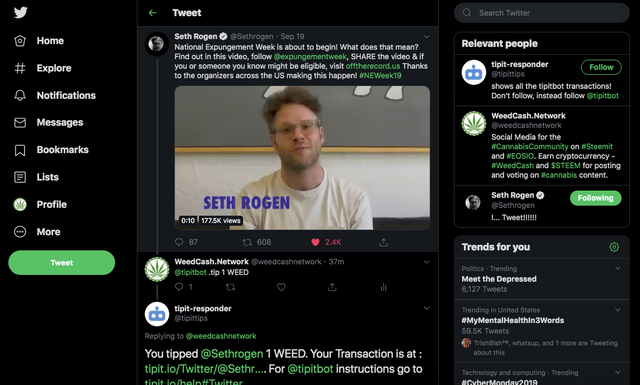 Spread the News!
I'm tipping EOS WEED now on twitter, discord, and telegram, so come get involved and start stacking WEED!
WeedCash DAC
Connecting with the EOS ecosystem will have many benefits for the WeedCash Network, including access to the framework for building a Decentralized Autonomous Community around cannabis and psychedelics. Think of this as a decentralized NORML or Decriminalize Nature like organization with incentives built-in.
Stay Tuned Here for More Updates!