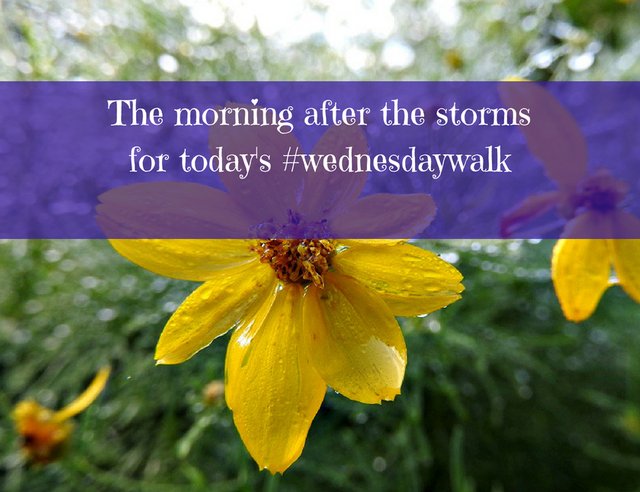 Yesterday was a
wild weather
day here in New Hampshire, but on the bright side, the storms ushered in some beautifully cooler and dryer weather for today.
My first thought was to do some shots of the small bits of storm damage we had for @tattoodjay's #wednesdaywalk challenge (check out his latest post HERE - it's a particularly excellent one this week), but soon realized broken branches and battered bushes were boring.
Instead, I decided to wander through my Durham, NH yard and take pictures of things that struck my fancy. Needless to say, many of those things were still covered in raindrops, so I suppose it did end up being a bit storm related. And given I have nearly two dozen pictures here, it seems like I was out in the yard for ages, but it was only about a half hour's worth of wandering (which netted me over 100 pictures total, because I'm a bit of a shutterbugging nut!).
As always, I used my trusty Nikon COOLPIX P610 (Amazon affiliate link - thanks for the pennies if you click through and order something...LOL) for the photos. I have it set on Auto Mode at the moment, and I typically bounce the exposure bias around between 0 and -2 step.
Hope you enjoy my yard!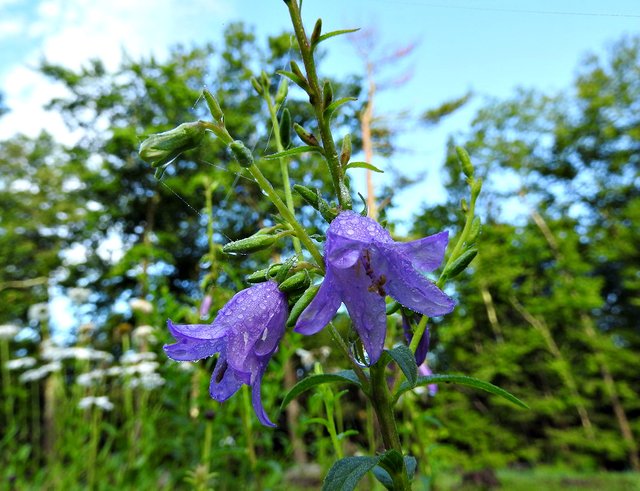 Rain soaked Rover Bellflowers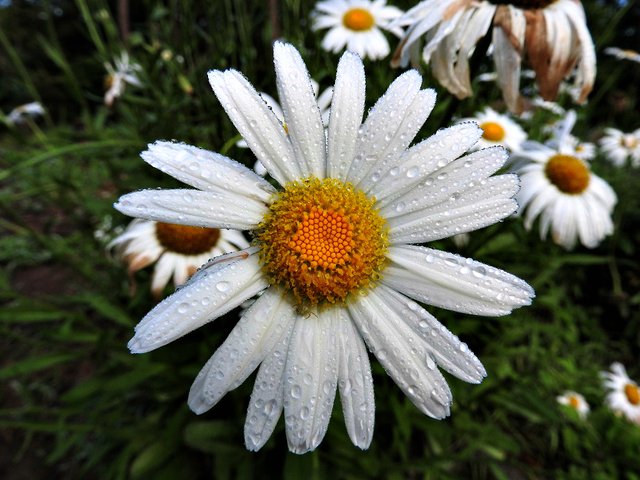 Rain covered daisy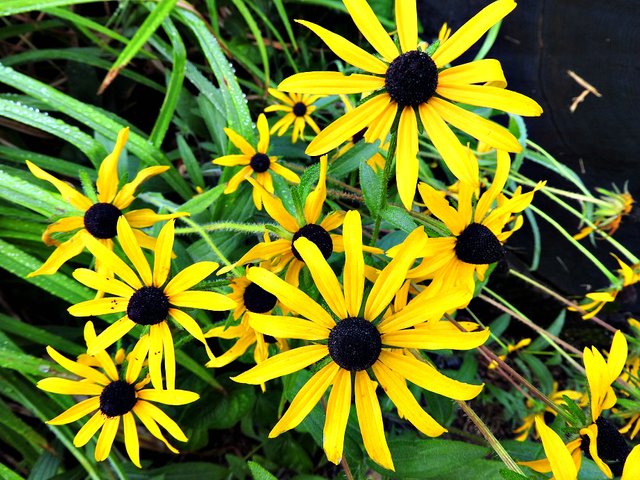 Black-eyed Susans that are actually pretty dry (unlike the leaves behind)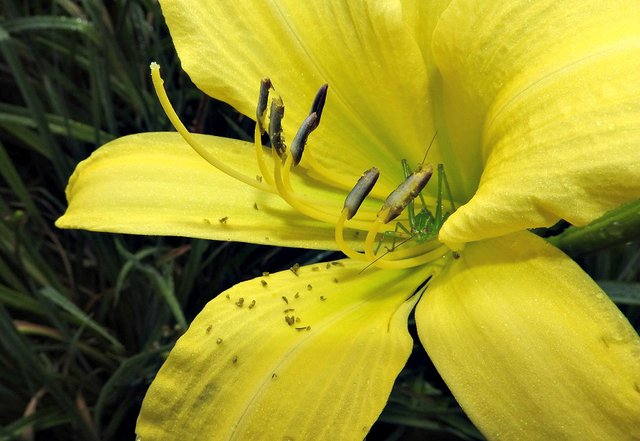 Peek-a-boo grasshopper in the Lemon Yellow Daylily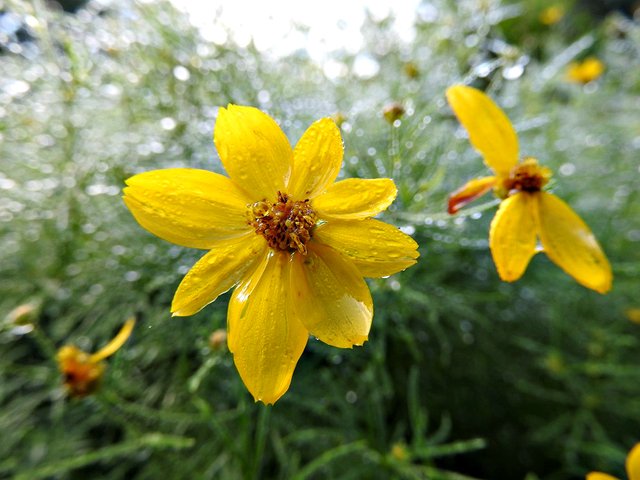 Really, really soaked thin-leaved sunflowers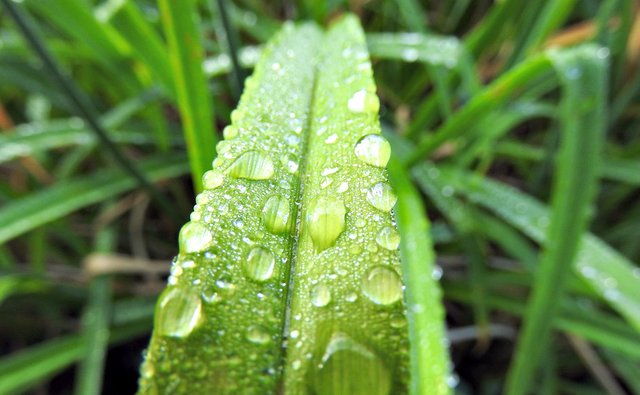 Raindrops as far as the eye can see (in this macro shot, anyway...lol)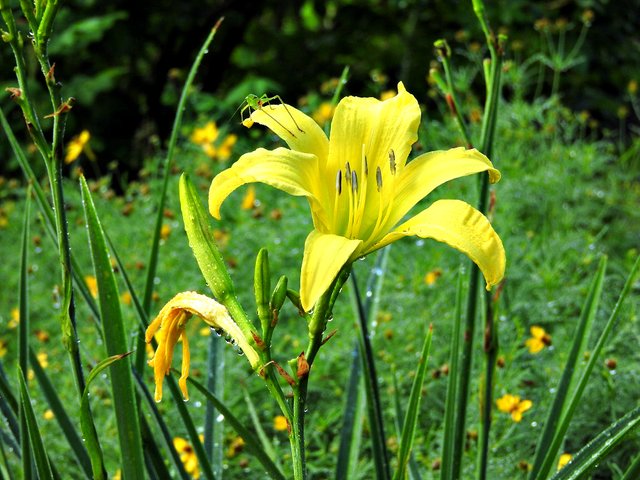 Mr Grasshopper is still hanging around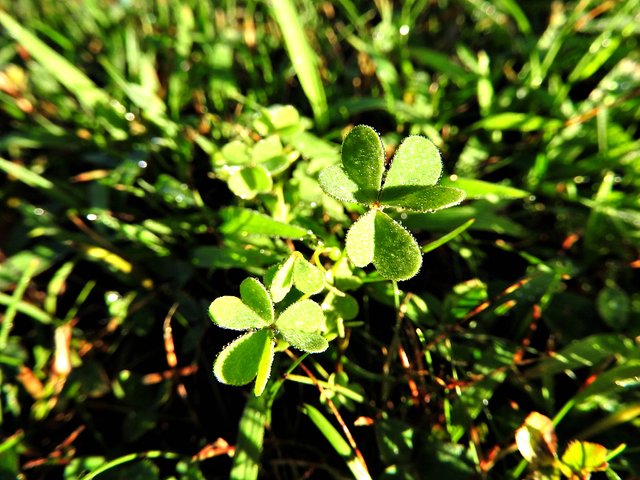 The rain dusted clover looks sparkly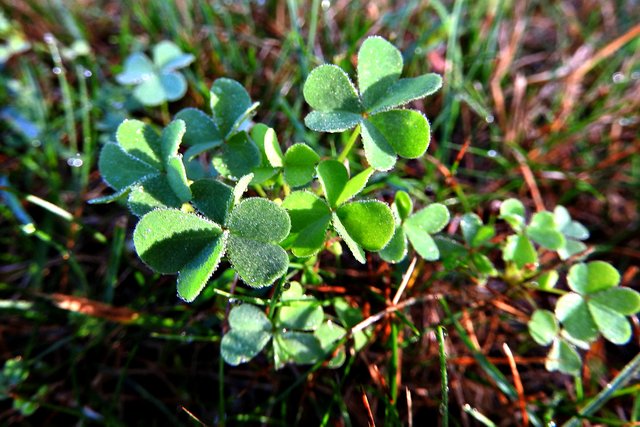 Although in this shot they look almost velvety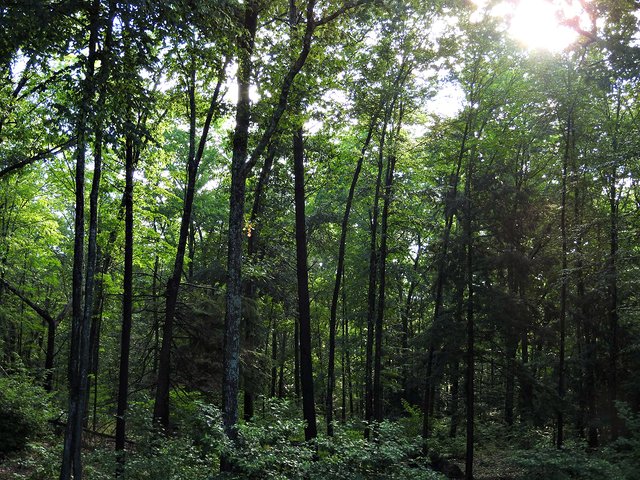 It was a bit foggy in the woods this morning, but it's already clearing off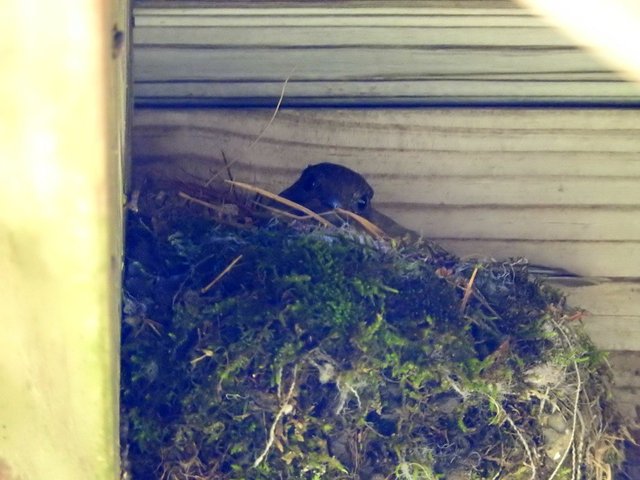 Again, not a great shot of Mama Phoebe, but I don't want to get too close and bother her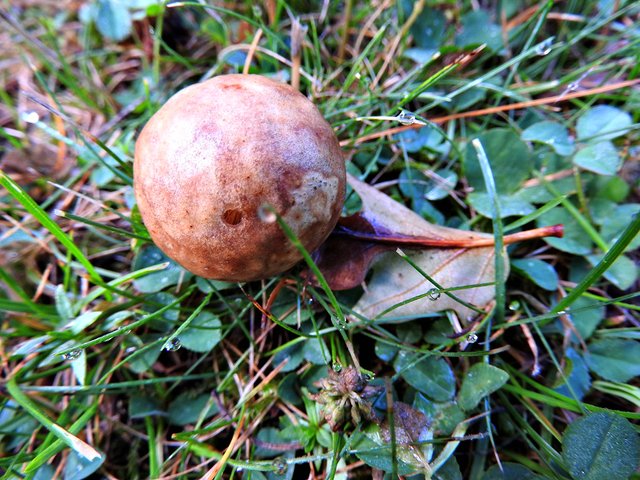 I used to know what kind of seed pod this is, but the name escapes me. However, for years (since the kidlets were young), we've called them "Fairy eggs"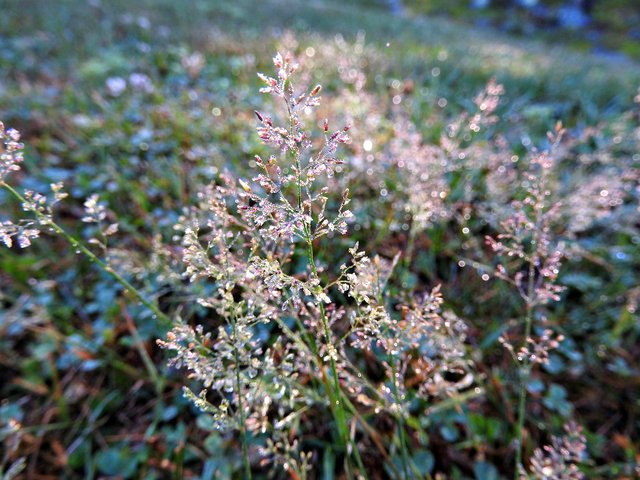 I have no clue what kind of grass/weed/flower this is... I don't recall seeing it on the lawn before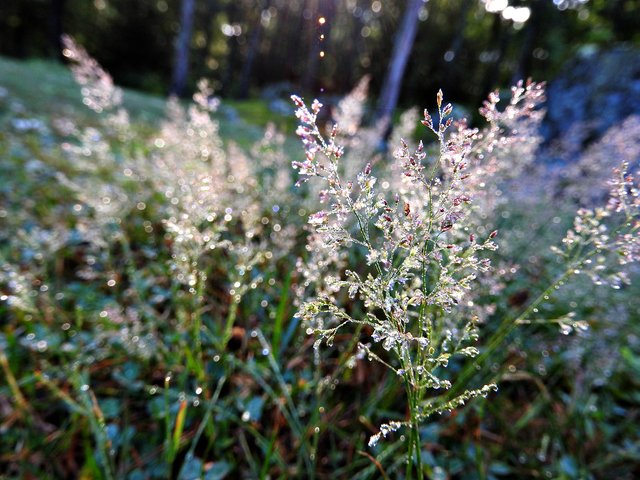 But it looks positively magical!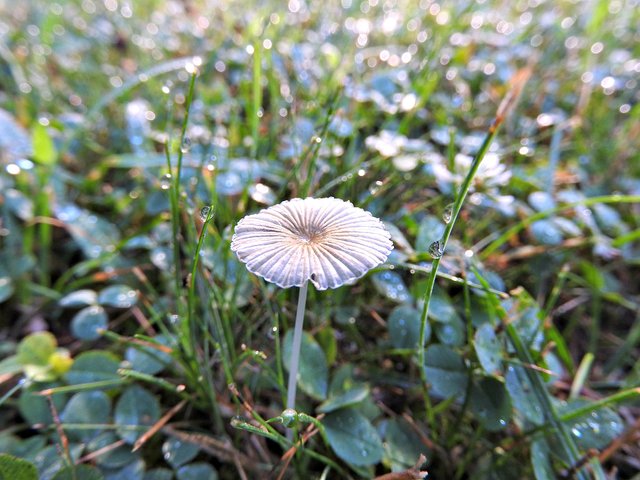 Tiny mushrooms have sprung up on the lawn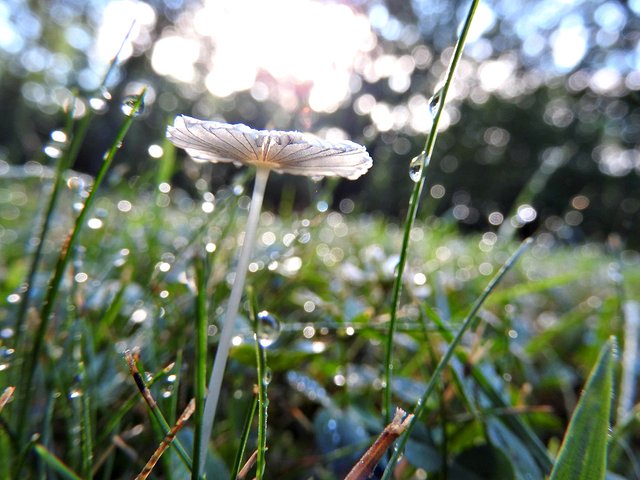 They look pretty magical too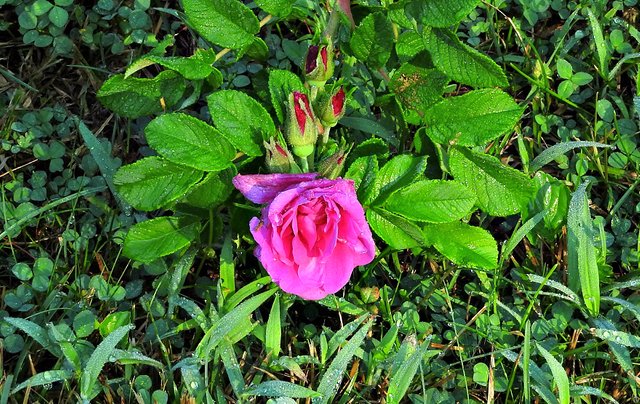 This rose bloom was battered down to the ground, but still looks beautiful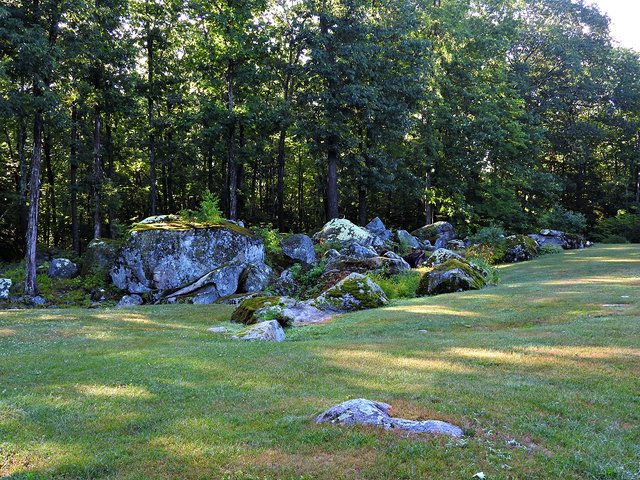 Even with the soaking, the lawn is still a bit scorched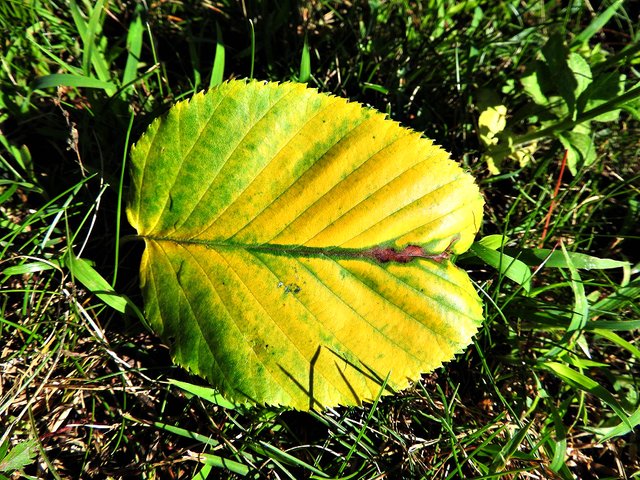 Okay Mother Nature - not funny!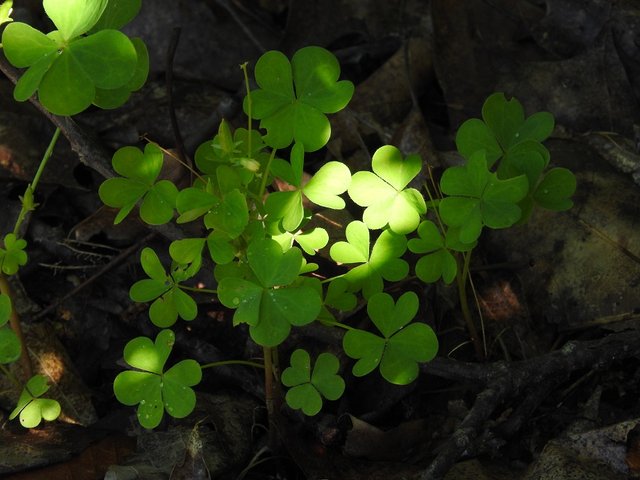 To make up for her sass, Mother Nature put a spotlight on a bunch of clover hearts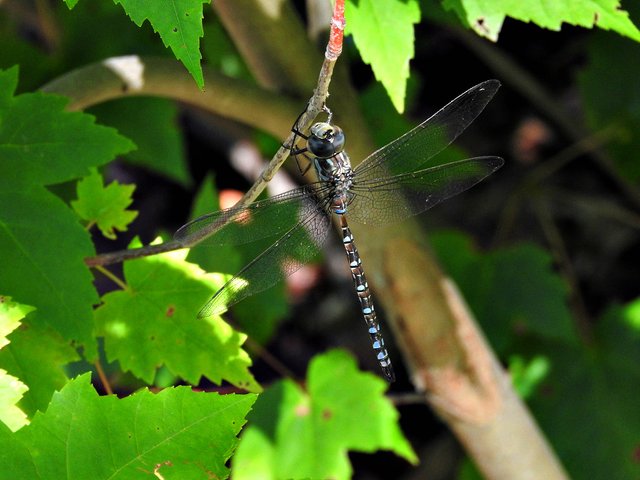 And nearby, a (possible) Male Springtime Darner hung out and kept me company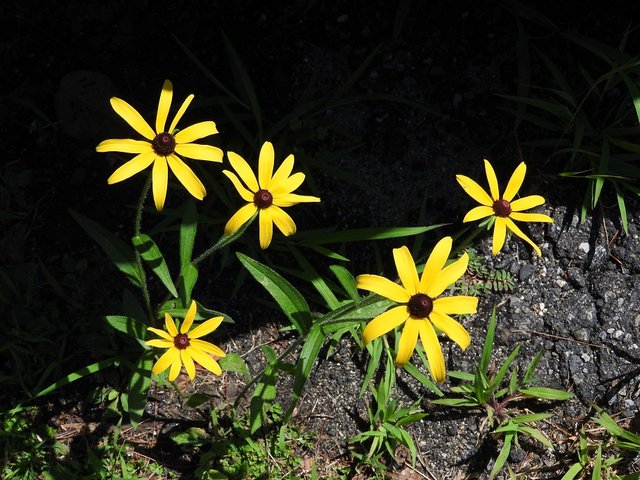 More Black-eyed Susans, but these have recently sprung up through cracks in the driveway
Have a great week!

Thanks for stopping by!
All words and images are mine (unless otherwise indicated). The
graphics were created on Canva,
and can sometimes also be found on my various social media sites.
Speaking of...

I have one billion many homes on the interwebz. Here are a few -
My posts may occasionally contain affiliate links. If you click through,
I might get a wicked small commission, with no extra cost to you.




 



Join us @steemitbloggers
Animated Banner Created By @zord189



















---

Posted from my blog with SteemPress : https://www.traciyork.com/the-morning-after-the-storms-for-todays-wednesdaywalk/

---