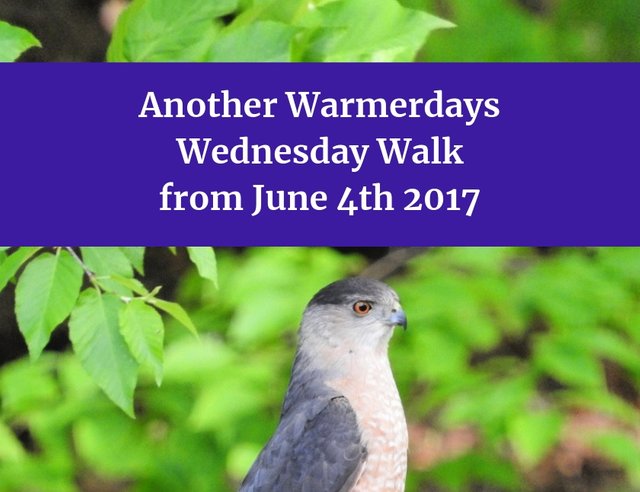 Welcome to a new year, and another Warmerdays Wednesday Walk of mine! Since our living situation is still up in the air, and the New England winter is being... wintery... I'm using some shots from my archives to participate in
@tattoodjay
's
Wednesday Walk challenge
. These particular baker's dozen captures came from our Durham, NH backyard on June 4th, 2017.
Oh, and be sure to check out @tattoodjay latest post called Wednesday Walk - Peter Detmold Park and Steem Basic Income Give away for more information about his weekly wanderings, as well as some awesome photos from Peter Detmold Park.
Now, on to my pictures!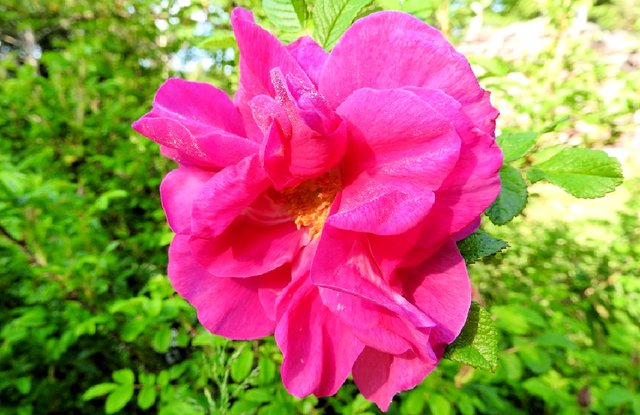 An early morning shot of raindrops on roses...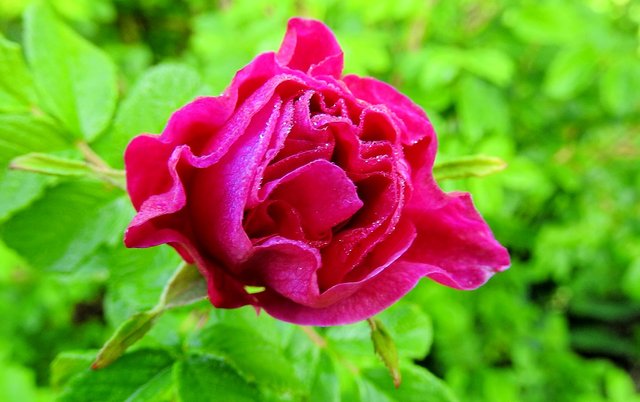 ...and rosebuds.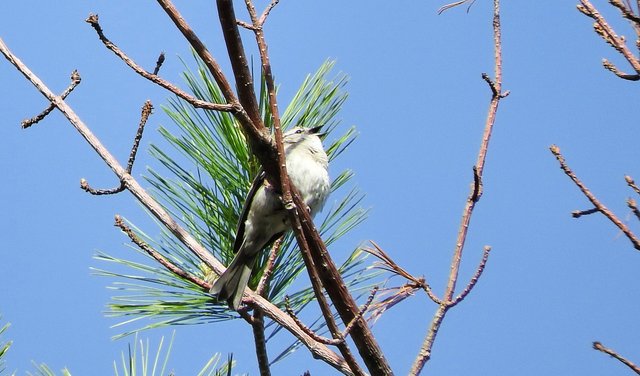 Mr. Chipping Sparrow is high on the treetop hollering good morning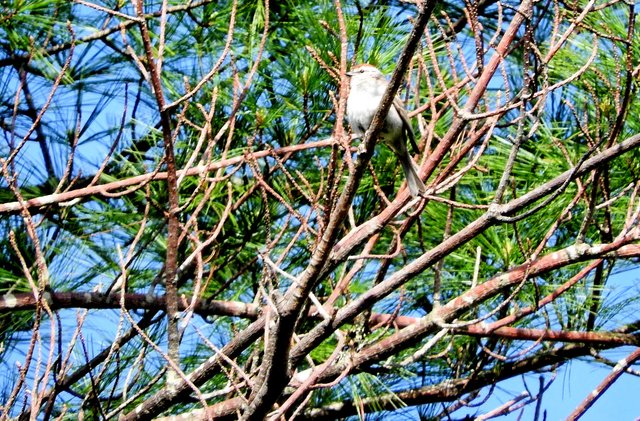 So pretty in the bright early morning sun.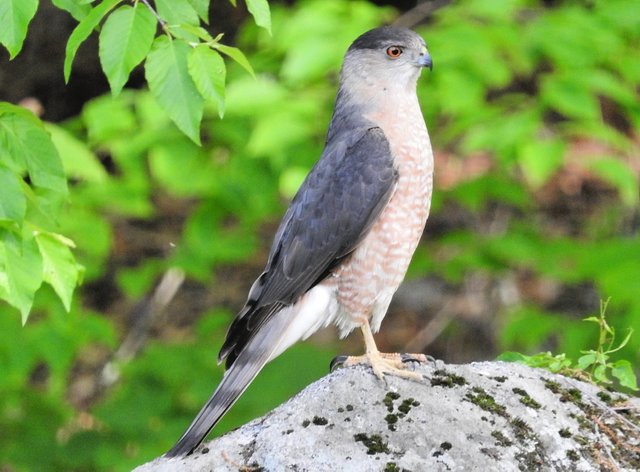 As I walked around the corner of the house, I realized why he might be hollering.... Mr. Cooper's Hawk stopped by for a visit!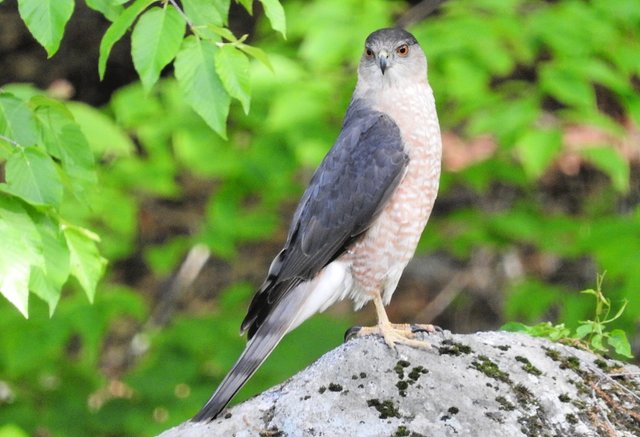 Eeek! I think he spotted me!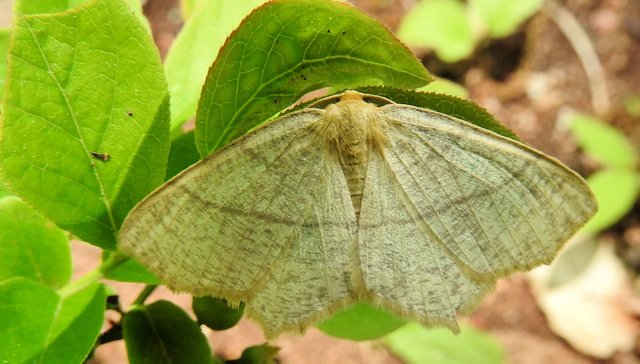 After Mr Hawk flew away, I spotted this early morning beauty - a moth that I believe is called, "Pale Beauty."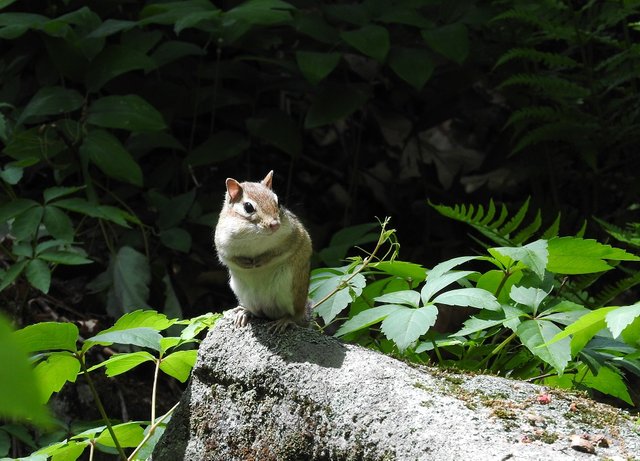 Mr Chipmunk checking to see if Mr Hawk is really gone - I think he's plotting some mischief!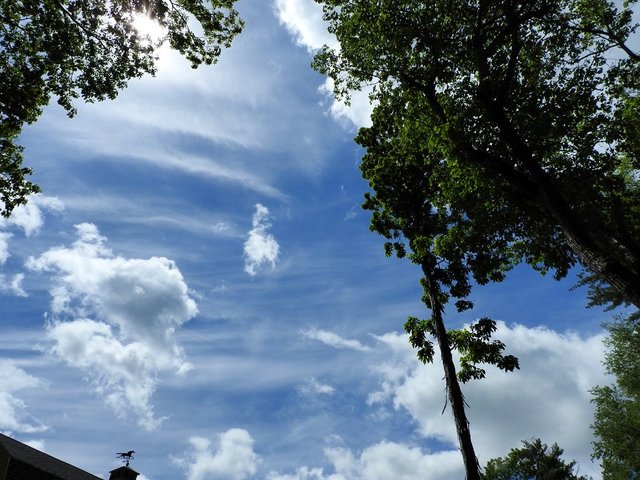 Cool clouds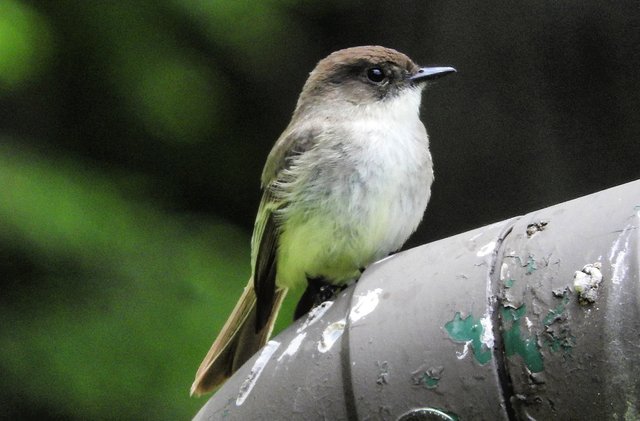 Around another corner of the house, I spotted this little Phoebe perched on a vent pipe
 
 

I wonder what she's up to?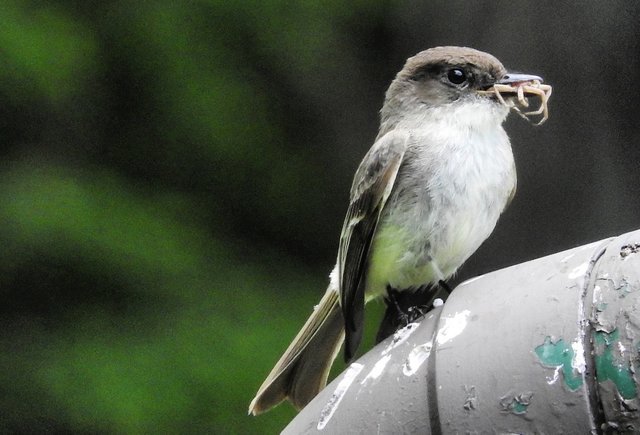 Ahh, I see - she was looking for a morning snack!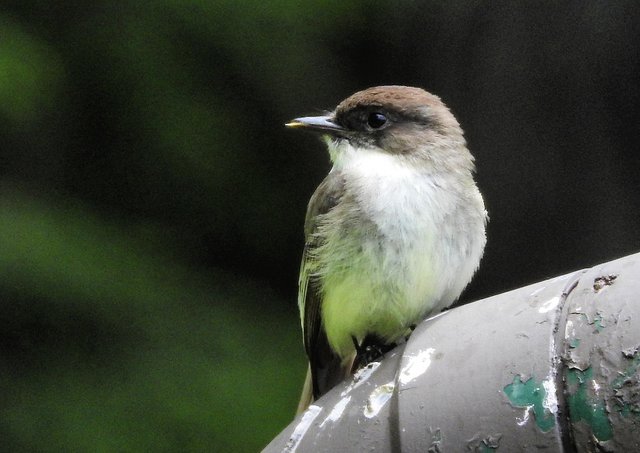 All done! 😊
 
 

Thanks for stopping by!
Photo credit: Traci York, taken with my trusty Nikon,
and sometimes utilizing my handy dandy tripod
Blog graphics: created on Canva
All words and images are mine (unless otherwise indicated),
and can sometimes also be found on my various social media sites.
Speaking of witch which...

I have one billion many homes on the interwebz.
Here are a few -