This is my contribution to #wednesdaywalk challenge hosted by @tattodjay.
It's been really hot lately so I didn't walk much, so I didn't post much either.
Today I passed by this new coffee shop and decided to go in and take some pics for the challenge. I also wanted a drink 🥃 ok ... non-alcoholic... 😂😃🤣
Looks cute and kind of upscale. Very empty. I mean nobody. Lunchtime and Central Ave... hmmm...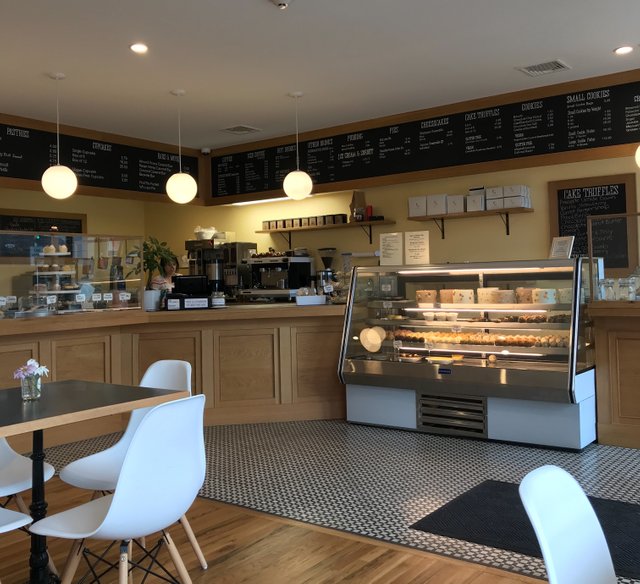 I see they have already-made cakes, they are waiting for custom orders for writings...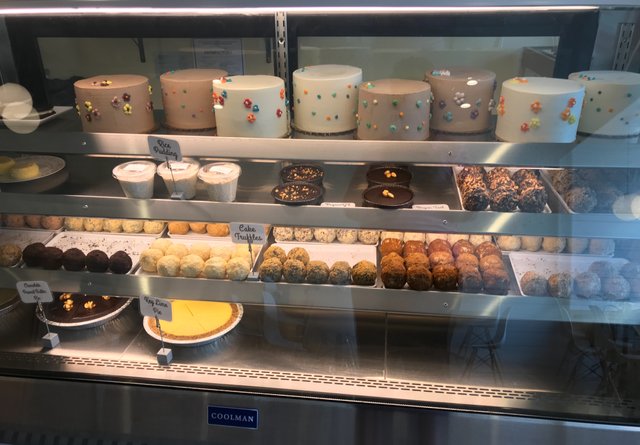 Vegan tarts, that's unusual. But no prices.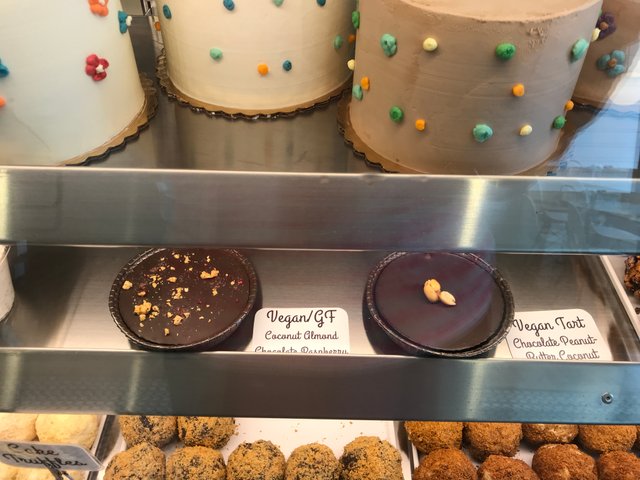 Some blackboard with some prices, but not what's on display. I had to ask how much is a vegan tart, she said $7.50. That's a lot. Actually that is a crazy price.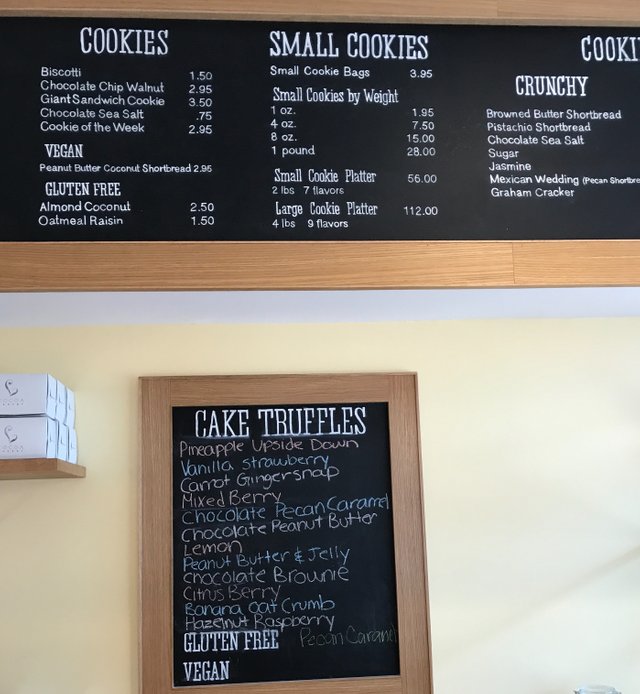 No prices for cupcakes. I saw some much smaller ones, like bite size, $3.25. So these are probably double, outrageous.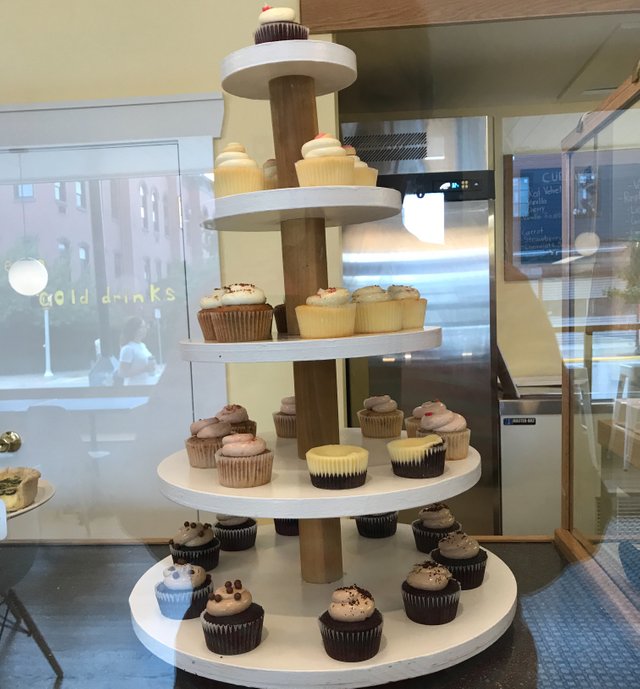 I ordered a small cappuccino. I asked for non-dairy milk, they had oatmeal milk, never heard of that. I thought they will give me dairy free creamer or almond milk. Anyway, it tasted good and it cost $3.50. Like 10 sips. 😃 Never ever again. Those daisies on the table were as sad and disappointed as me.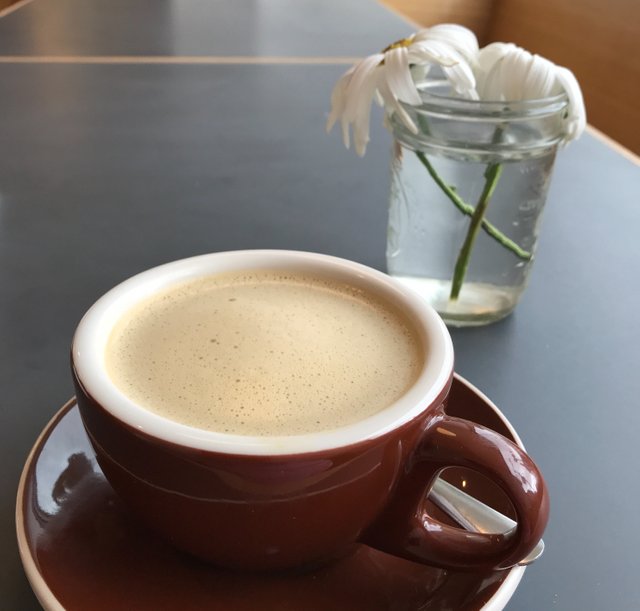 Well... I hope I put a little smile on your faces... things like these happen, although is not very funny, but it is not the end of the world. This coffee shop have to re-consider their business approach if they want to stay here. We are not in Beverly Hills or on 5th Ave Manhattan. Get this straight people!!!!

Follow me and my stories