Well, it decided to snow today for this #wednesdaywalk by @tattoodjay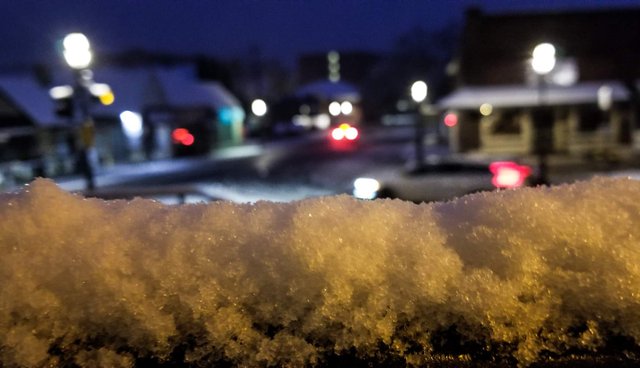 A fair amount of it has already fallen and its supposed to continue all day.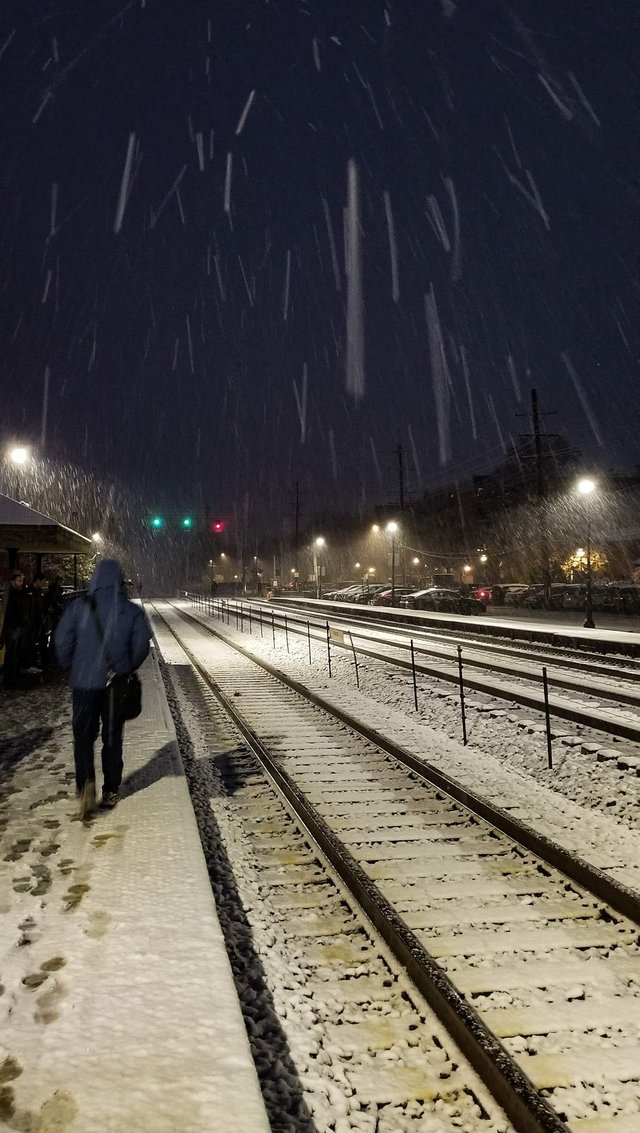 Everyone is looking glum at the train station, how can it be snowing already in October?!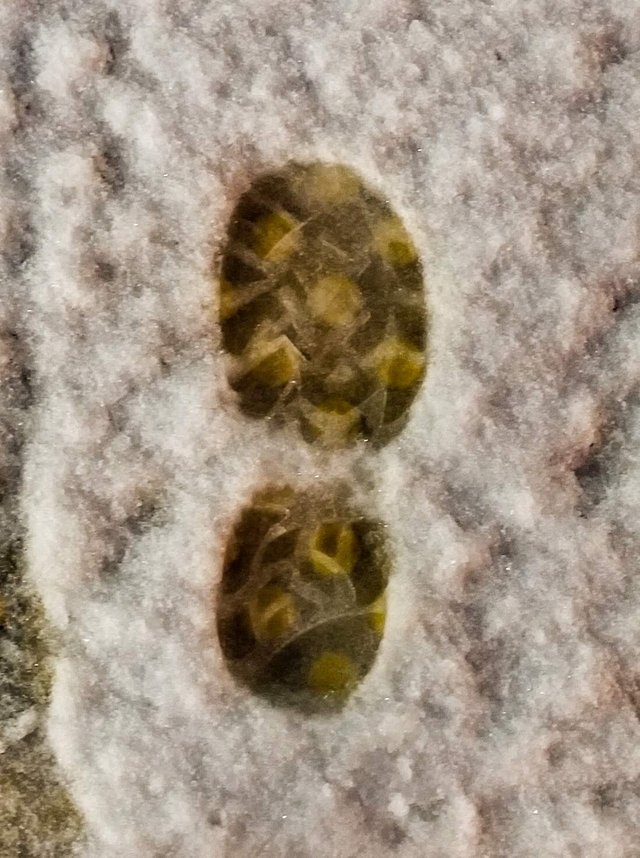 So far only about a quarter inch has fallen.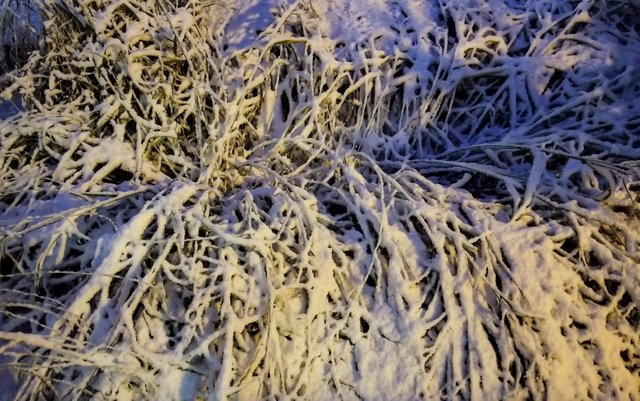 Shrubbery is getting nice and coated.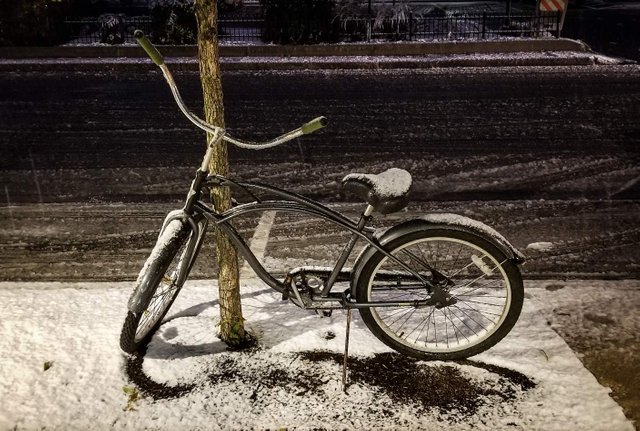 Here's a bike someone forgot to bring in. They better rescue it from the winter soon...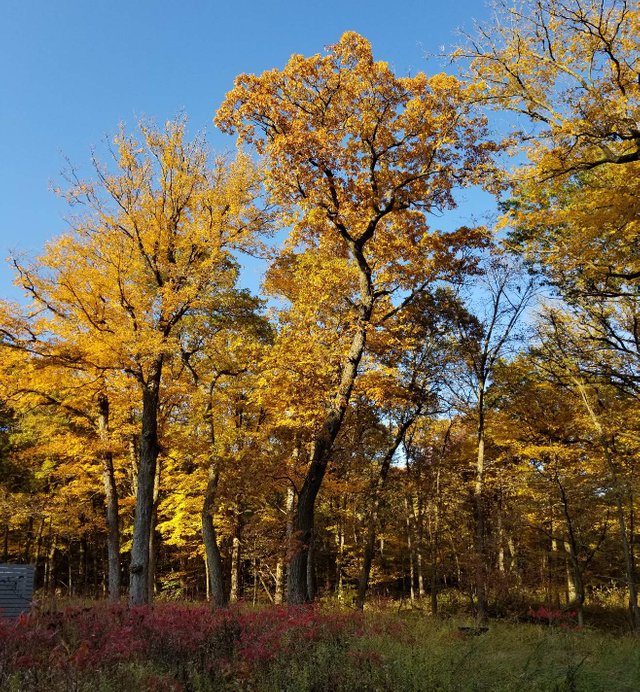 Its hard to believe that just this past sunday it was a nice fall day with perfect temperature.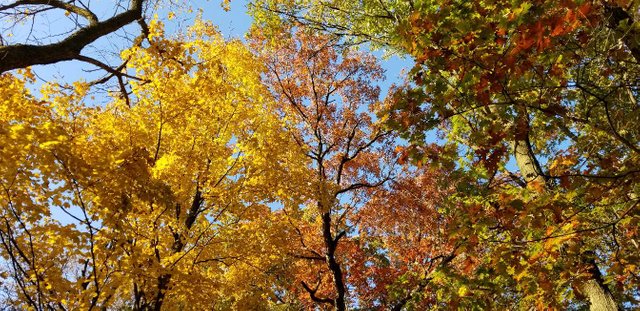 Say farewell to fall, welcome to winter :-(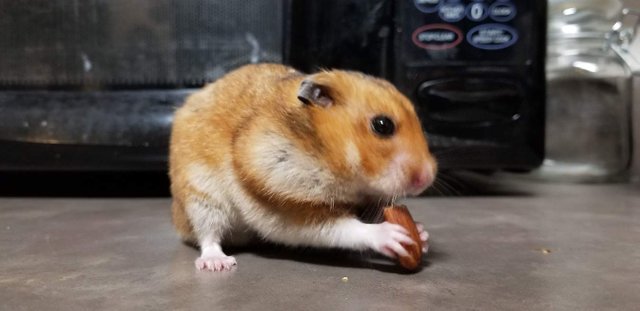 Here's a bonus shot of my hamster getting his morning treat. He has it easy, he gets to stay home in his warm bed to sleep all day long lol. Happy #wednesdaywalk
Posted using Partiko Android