Have a nice day! Do you like to walk in the fresh air? Probably many will answer in the affirmative. Although some people can relax and near the monitor, but to lie in the shade on a green meadow is unlikely someone will refuse :-)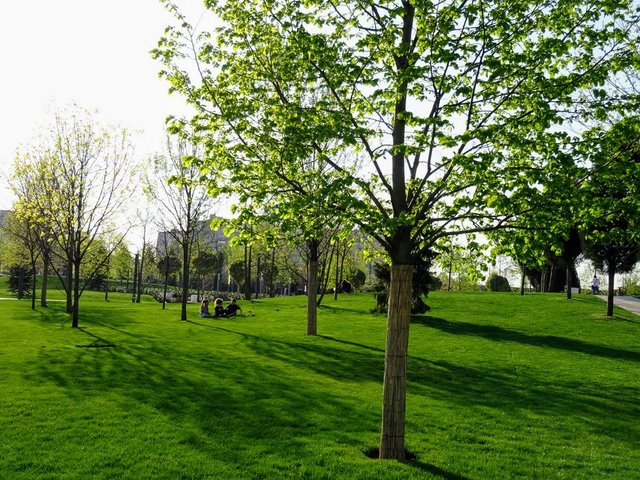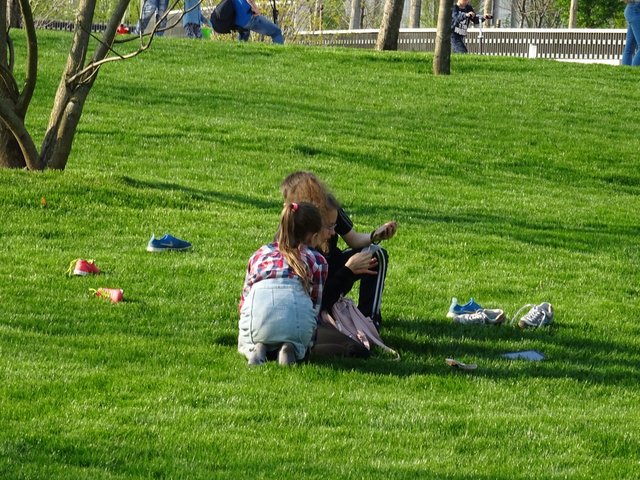 Or drive on skates or on a scooter.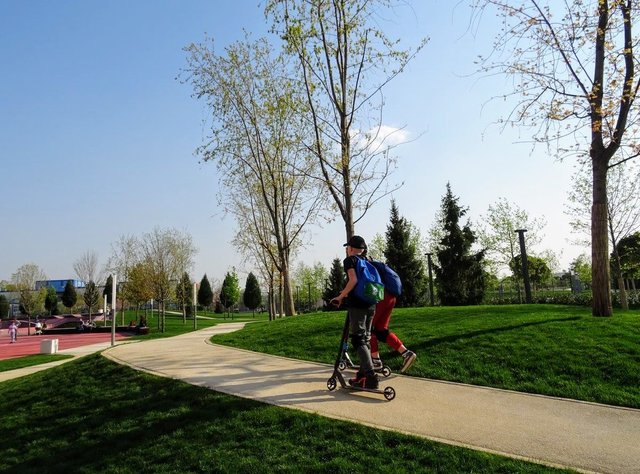 The paths of the Park are well planned. And, riding, you can also enjoy the scenic views.
Some immediately go to special play areas to play volleyball or basketball.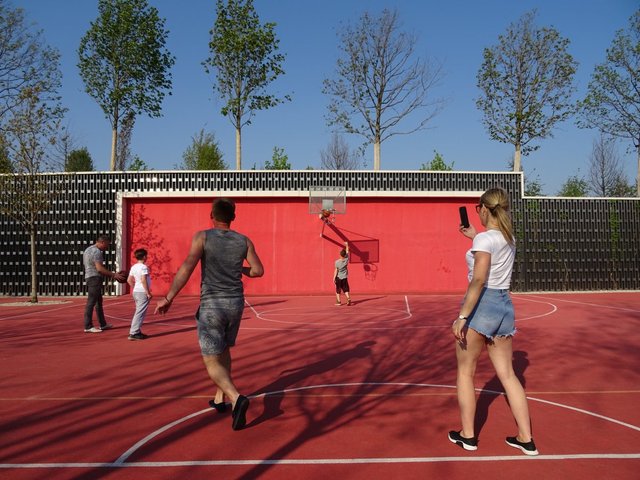 By the way, there are a lot of simulators and other interesting devices.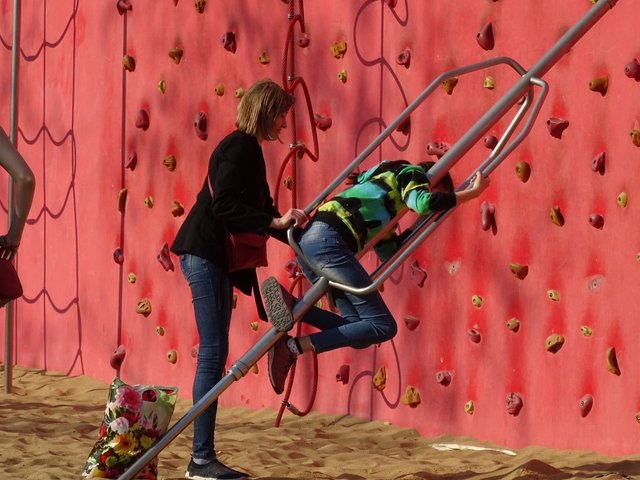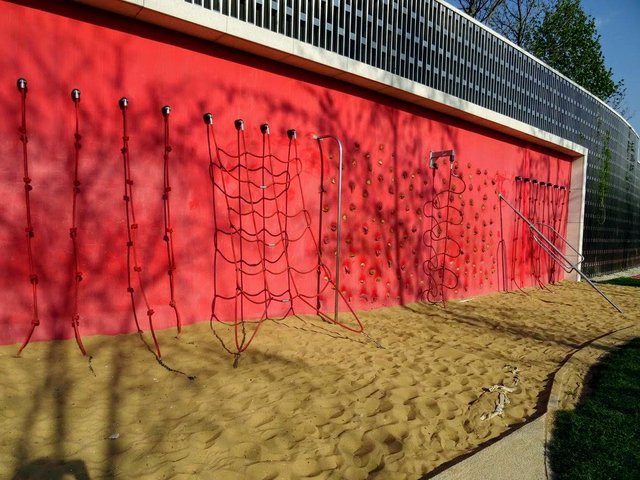 Some people really like to run in the sand. It's white and clean here, and it doesn't even stick to your feet.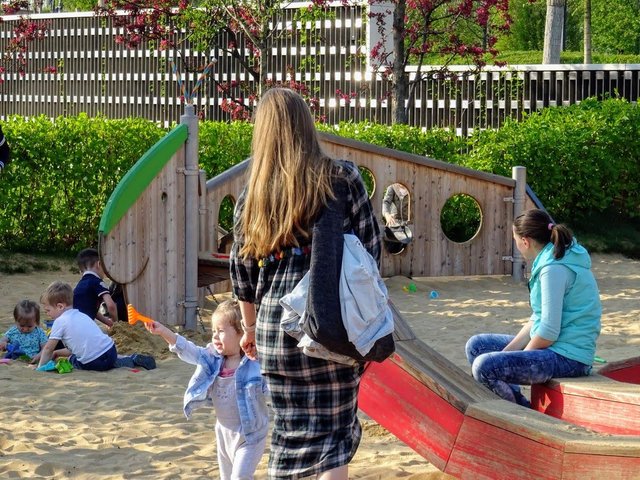 Nobody wants to leave here. Swings, slides, all sorts of water attractions and interesting snails immediately attract the attention of preschoolers.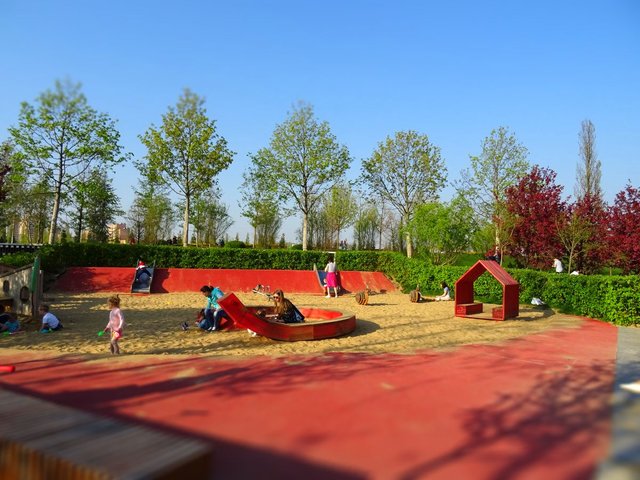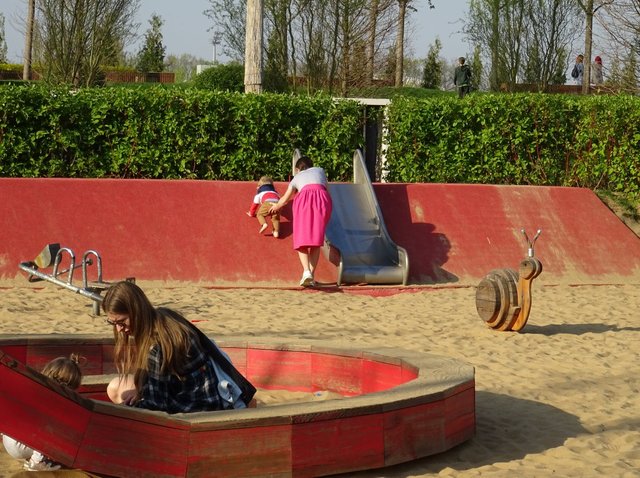 I sometimes want to take off my shoes and run on such babbling streams and canals. And yet there can be good to swap legs by jumping on these buttons :-)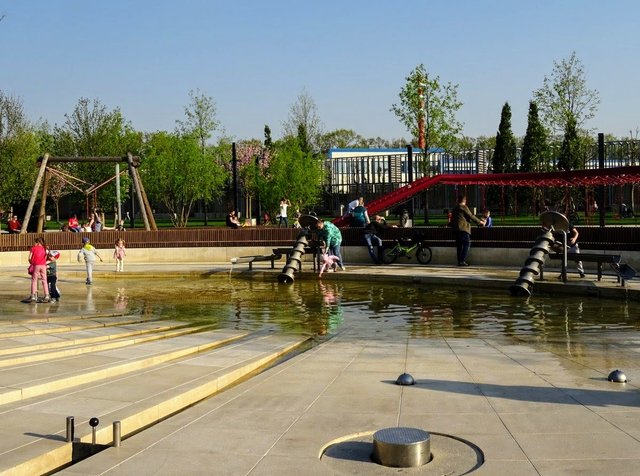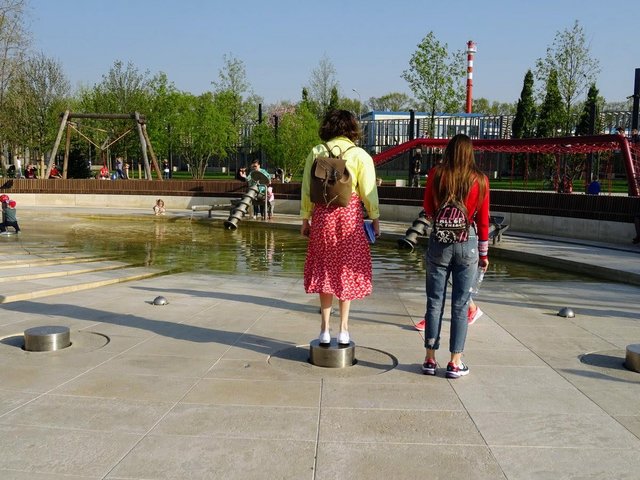 It's not so easy, jumping something you need to do quite vigorously, but otherwise the water will not go.
There is a huge skate Park. Such show already is scary.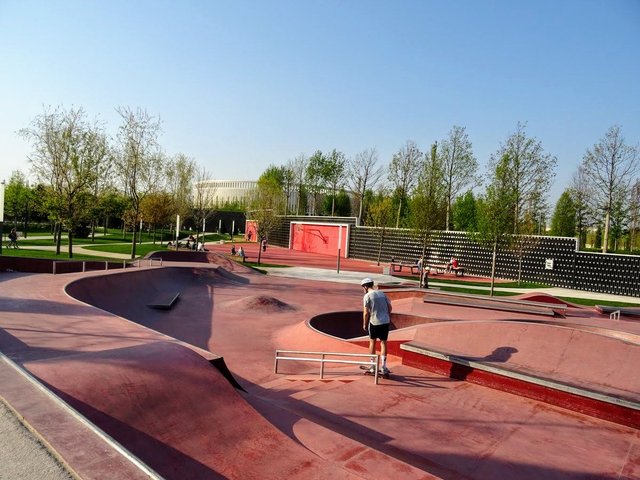 I even wanted to make a video.
In General, children are children, bored will never be, even to just jump on the green lawns - enjoy :-)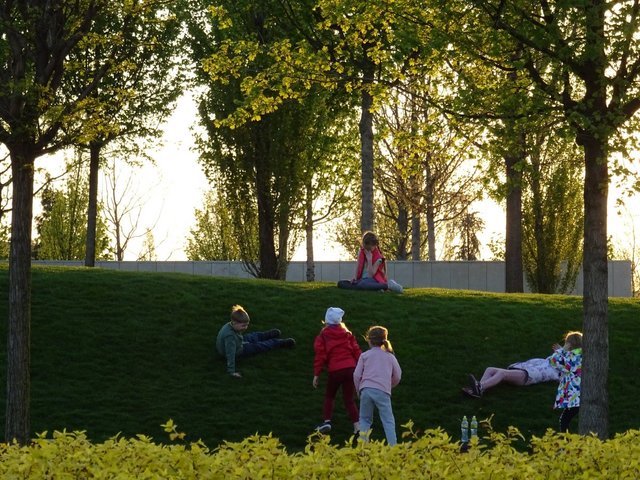 Thanks @tattoodjay for this excellent initiative, now the media often look for tag #wednesdaywalk and view amazing photos from around the world.
---
Thank you for Your attention and visit. I appreciate Your feedback and comments. I wish you luck and have a nice day!
Best wishes,