Have a nice day! Today we will go to a very interesting event, which was dedicated to the anniversary of the fire protection of our region. As a matter of fact, a parade was held in the Central square of the city of Krasnodar. A lot of equipment was brought here and an excellent exhibition was organized. Children even rolled on such horse-drawn transport :-)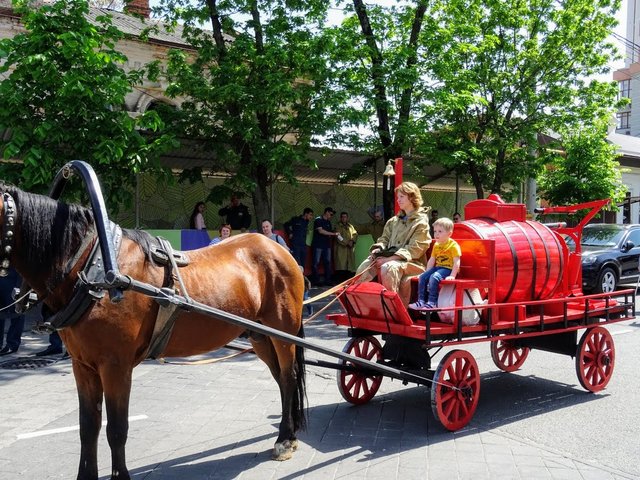 The horse really tired, but she had to be fed apples and carrots passengers themselves.
It was very interesting and exciting. I haven't seen a car like this in a while.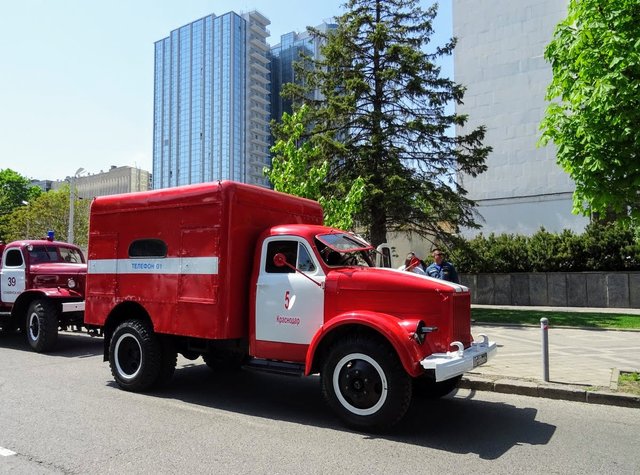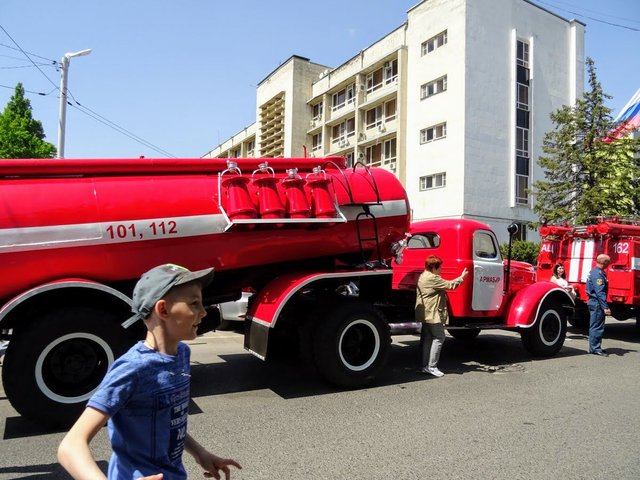 A concert was arranged for the guests of the festival. Various groups of our region performed. On the anniversary of the 370th anniversary came our ensemble of young drummers.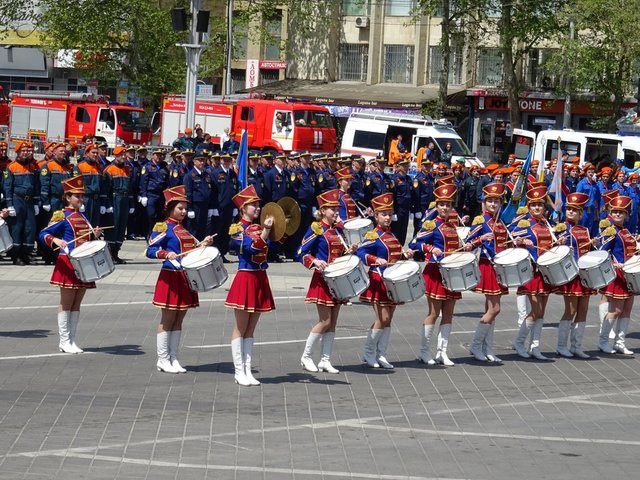 A lot of people gathered in the square, all happy and joyful watched the performance.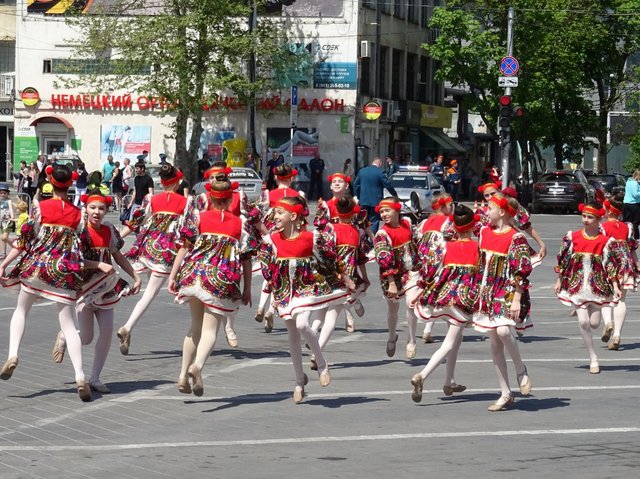 And my friend and I looked at the equipment. She was different.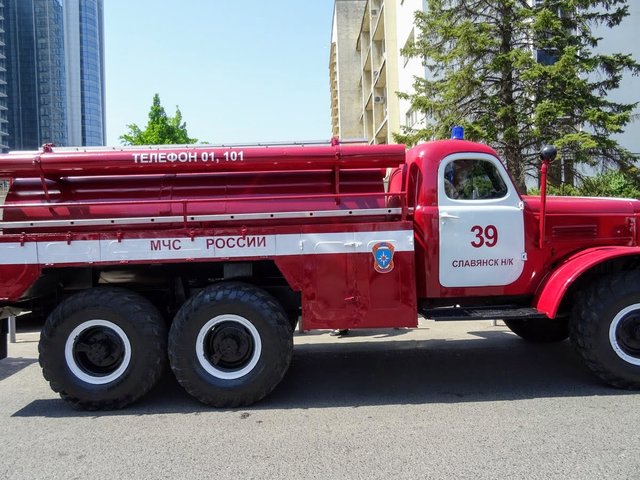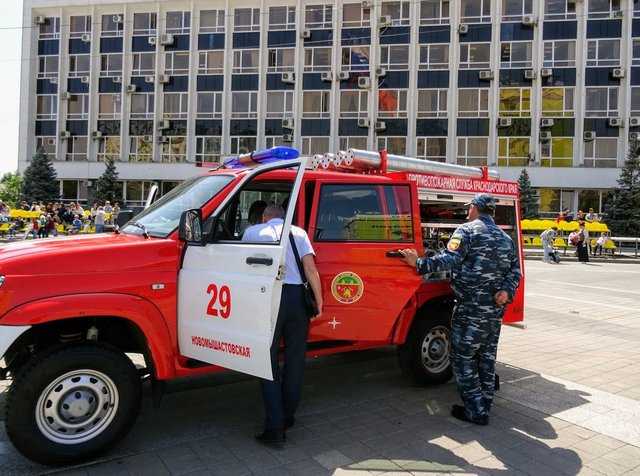 The children also had something to do. At the exhibition there were many models of fire trucks and a lot of interesting children's crafts on the fire theme.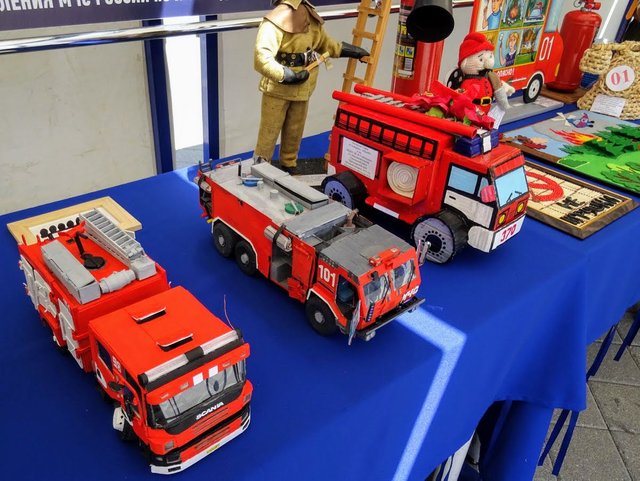 Here I first saw this type of transport. It turns out the fire is extinguished on the water, and in hard-to-reach places on the water to get much faster than by land.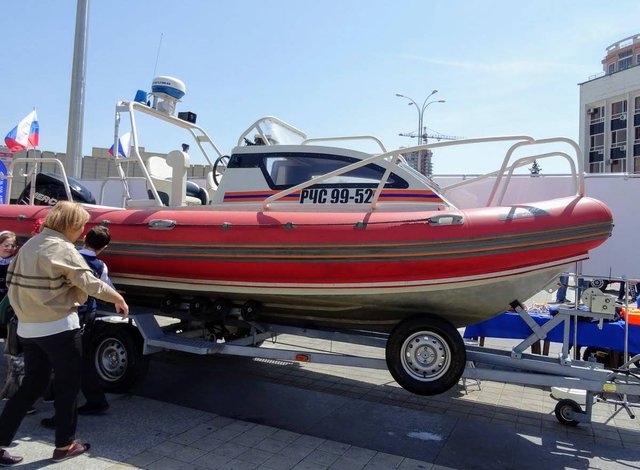 Experienced instructors told us about the fire service, showed their uniforms and equipment. Kids were even allowed to try on their costumes and helmets.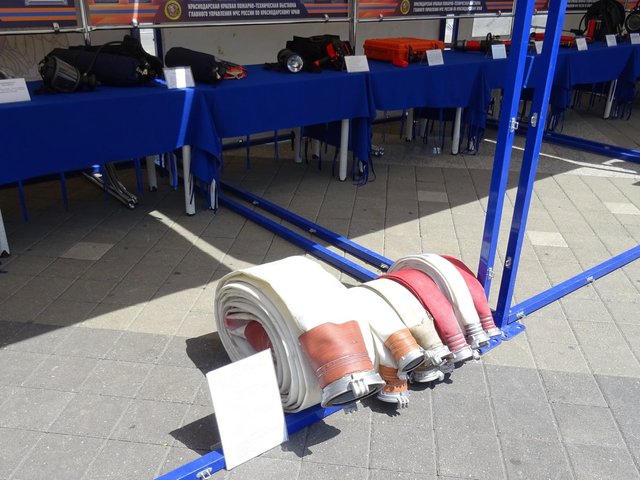 Here they taught children how to use fire extinguishers, conducted various endurance training, talked about how to be a person who decided to choose this difficult and dangerous profession.
Everyone was given and aim from the fire barrel at targets.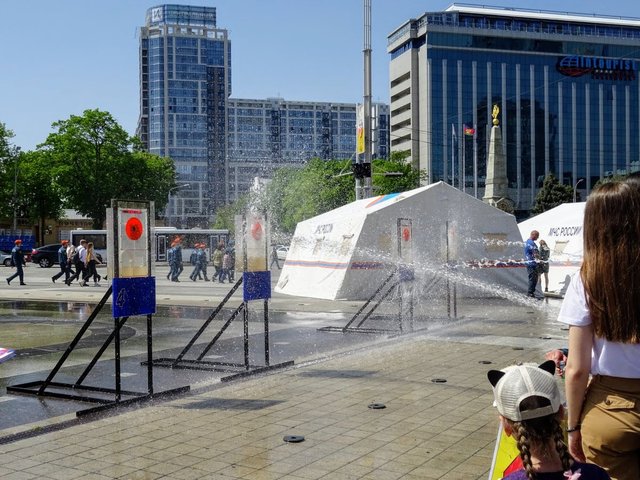 It was very exciting. As much as the kids squealed with delight. However, not everyone could, because in such a jet of great pressure and the barrel was not so easy to keep.
Then we were shown a real show with a planned fire, which immediately rushed to the fire brigade with all the necessary equipment and a huge staircase.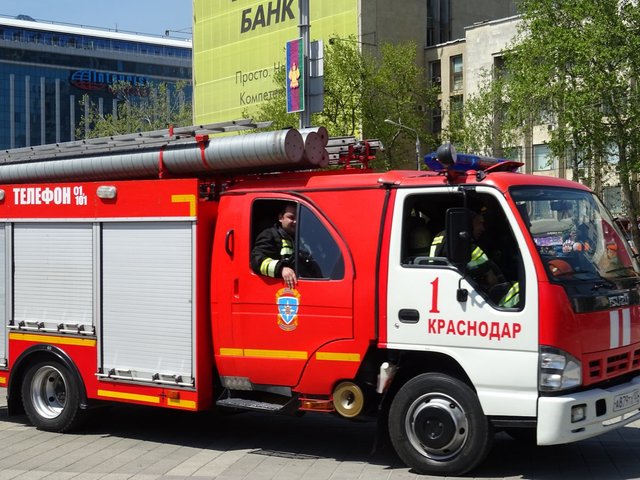 Then the departure of fire equipment began. It was a very impressive sight.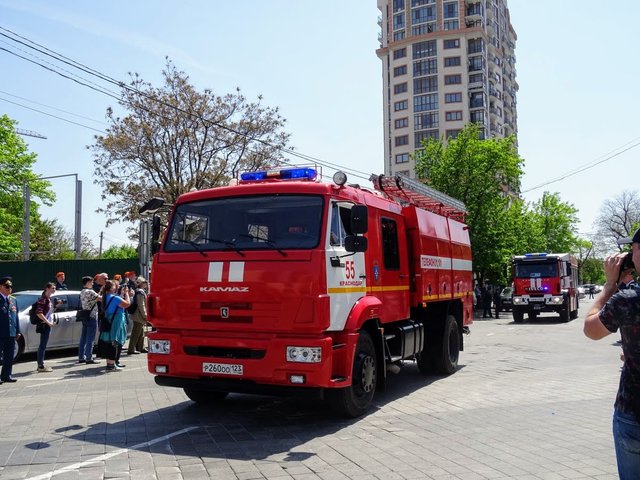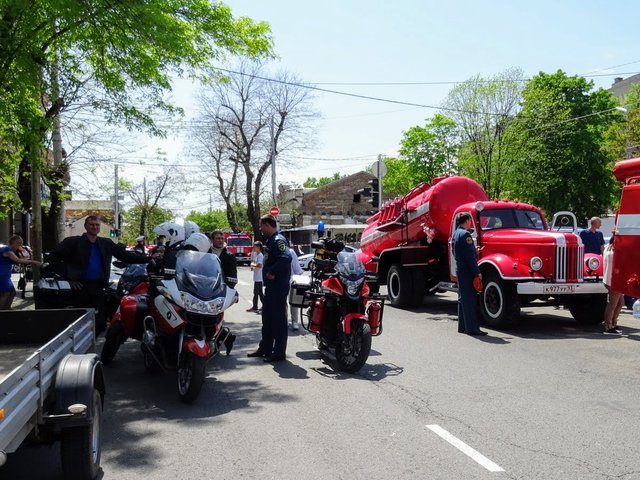 I even managed to shoot something on video.
And here is the young boys, of course, wanted going in every cabin. Some have succeeded :-)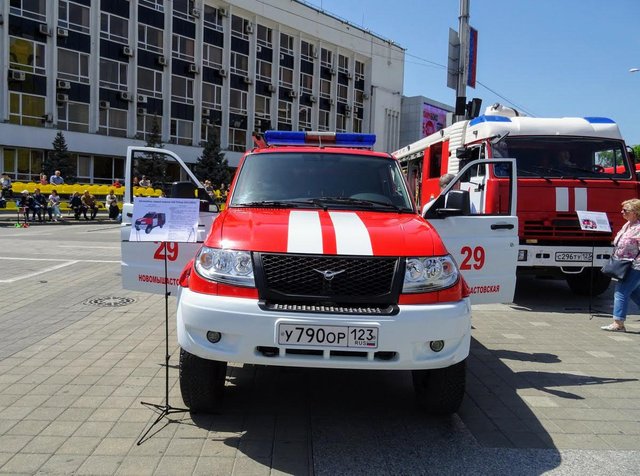 Others were limited and ATVs and such a wonderful technique, so necessary to our guys rescuers from the emergency situations Ministry.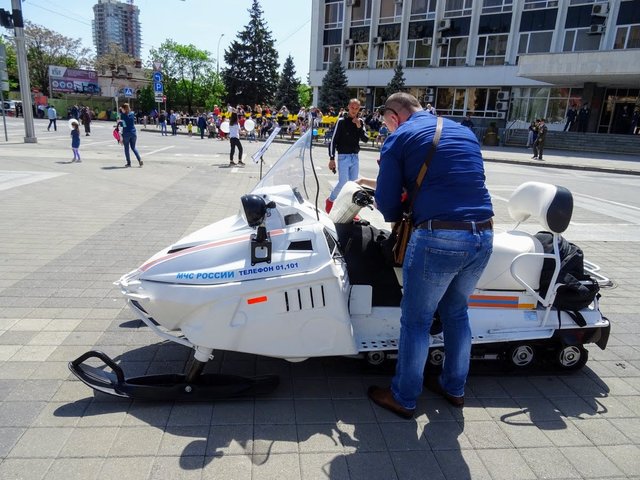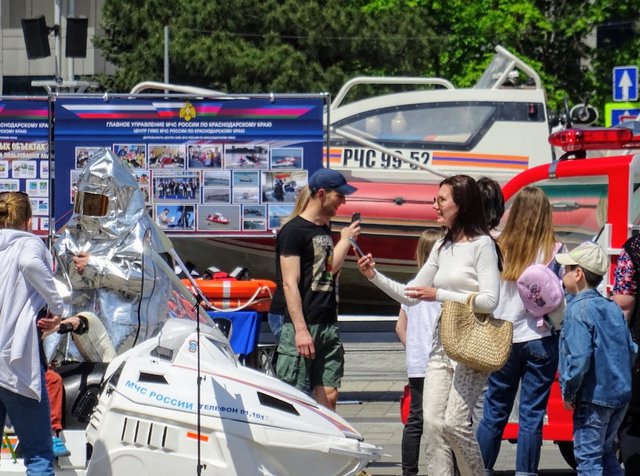 Everyone was very happy. I hope you enjoyed your walk.
Thanks @tattoodjay for this excellent initativ, now the media often look for tag #wednesdaywalk and view amazing photos from around the world.
Have a nice week. I hope you enjoy it!
---
Thank you for Your attention and visit. I appreciate Your feedback and comments. I wish you luck and have a nice day!
Best wishes,