Wednesday Walk is a challenge started by @tattoodjay. The idea is to get out for a short walk and get some shots of what you can see within a short distance of your home office or wherever you start.
Since the cooler temperatures, Red thinks it's a nice morning to relax and enjoy the cosy wood fire.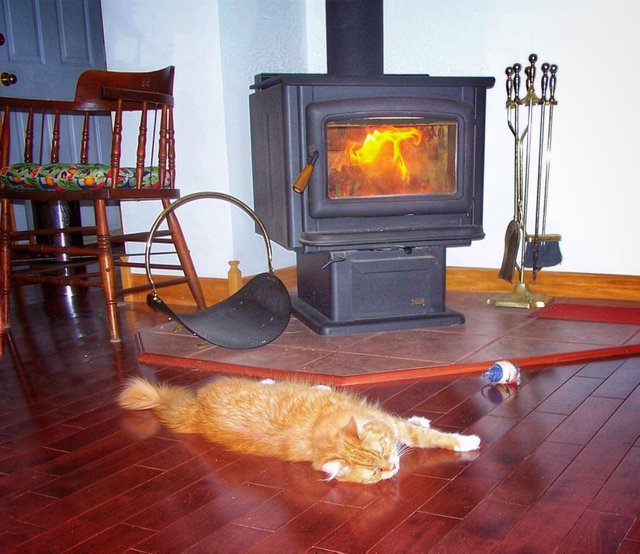 Halloween is in a couple weeks and have my usual display on the front deck.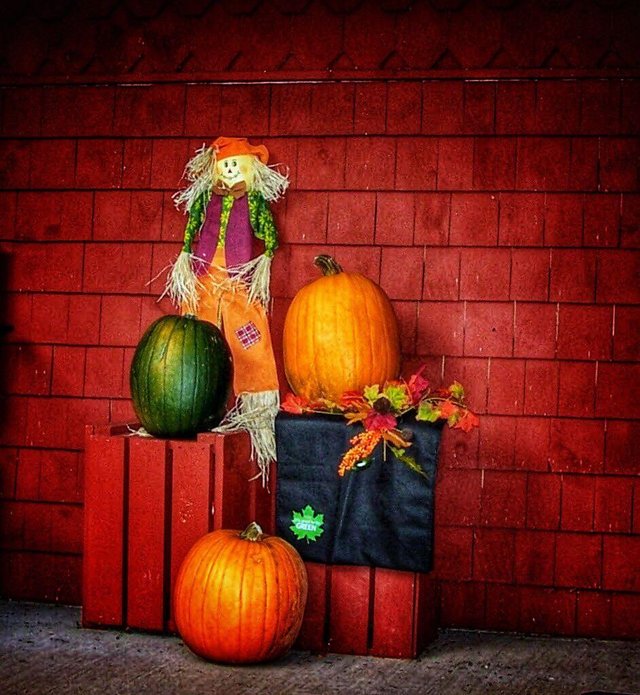 There's been a few days of rain and then fierce wind yesterday that huffed, puffed and blew a lot of the pretty autumn leaves off the trees.
Fallen leaves on the driveway and lawn.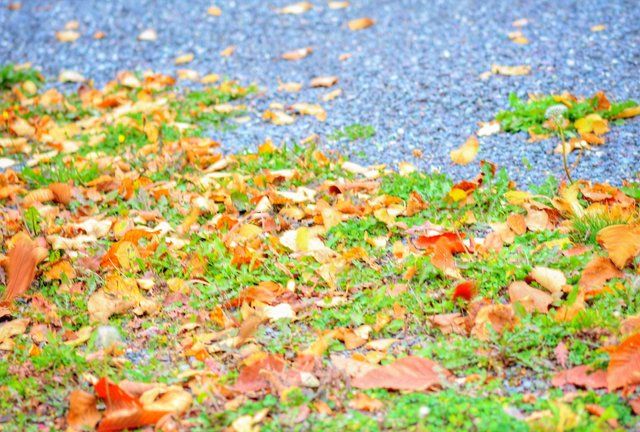 Deciduous trees are getting naked. Airplane trail overhead.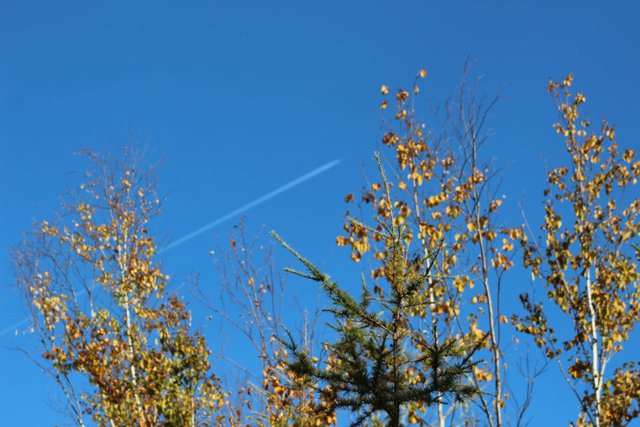 I think I will go inside and join Red by the fire with a cuppa java.
Perhaps listen to the news to see the lineups at the Cannabis Store. Today is the first day it is legal here on P.E.I.
It should be interesting to see where Cannabis is allowed to be smoked. 🚭


---
Location: Prince Edward Island, Canada


---