More and more signs of the changing season are starting to show with many of the wildflowers that adorned the field and the sides of the road, going to seed. This makes me more appreciative of the ones remaining, beautifying the ditches like the asters, yarrow, some goldenrod and even a few hyssop although most of these had gone to seed!
Some of the Last Wildflowers Still Blooming in the Ditch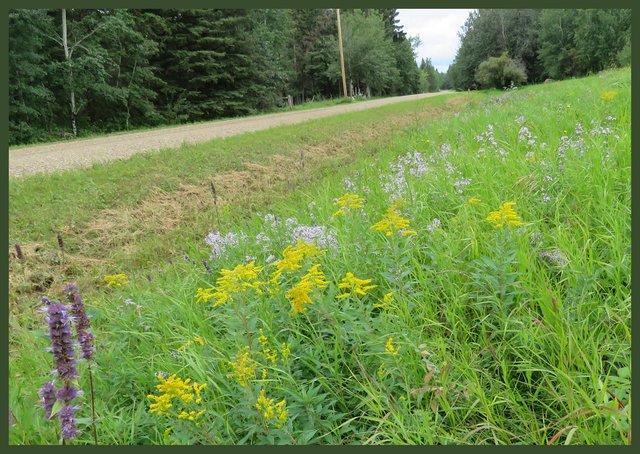 Asters and Yarrow Still Blooming Strong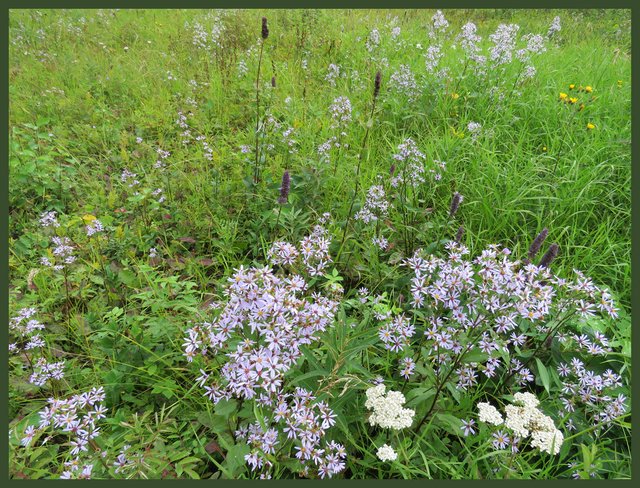 Asters Goldenrod and Hyssop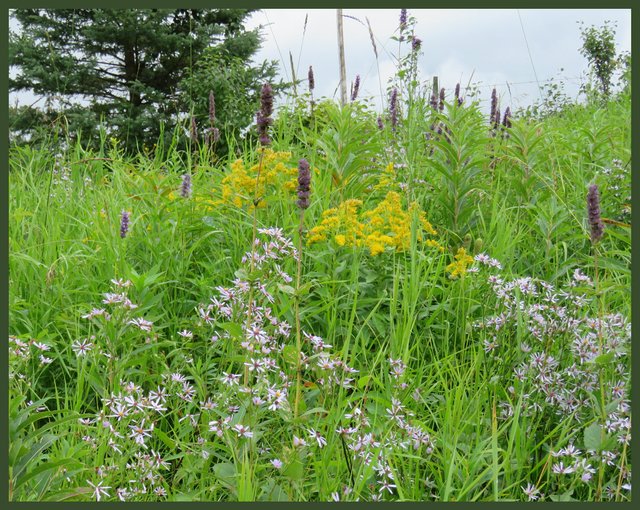 The blooms seem to be holding on longer than usual I think because of the moist weather we've been having.
A recent rain sent us down a different route for our #WednedayWalk and I'm happy it did for we had an encounter with our neighbor's friendly horses!
Friendly Horses Coming to Greet Me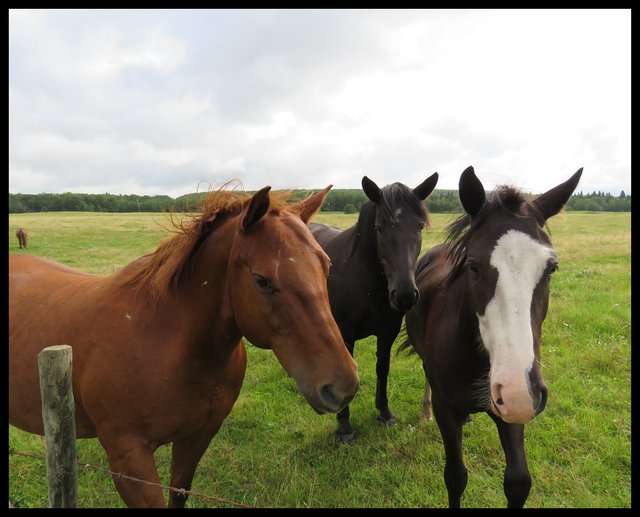 Soon one more came over to check what was going on - they were so friendly!
One More Friendly Horse Joins the Group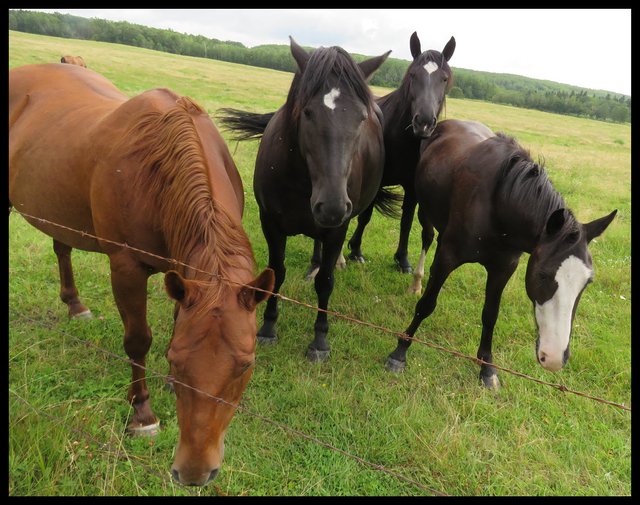 I really enjoyed having a visit with them and they couldn't seem to get enough attention!
Actually there were five horses but one was a little stand offish. When he did finally come over the others would push him away.
5 of My Neighbor's Horses With the Good Looking Younger One in the Foreground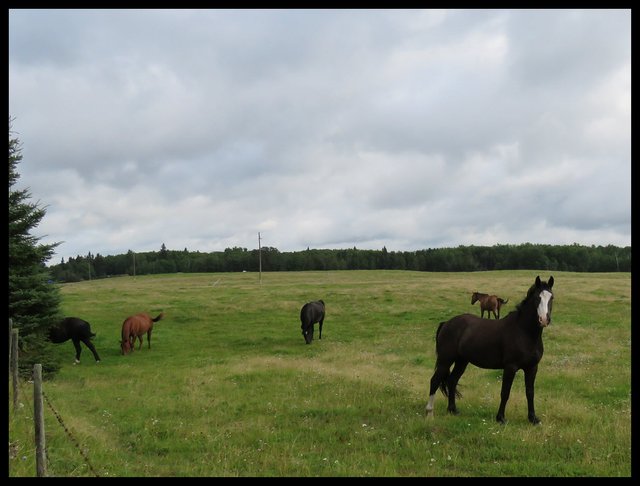 The young one was so cute and friendly!
I no longer keep horses so I was happy to have my neighbor's horses to visit!
All photos were taken with my Canon PowerShot SX 60HS
Thanks for stopping by!

Proud member of @naturalmedicine, @homesteaderscoop, @tribesteemup, @ecotrain, @freedomtribe, @earthtribe & @steemitbloggers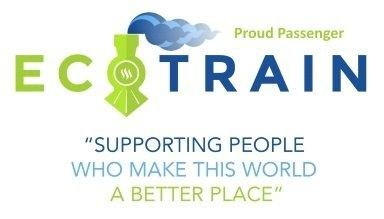 Discover previous ecoTrain magazines at @ecoTrain

Discord
About




Grateful for the curation and support of
@tribesteemup