Let's start off with some really CUTE Chinese Zombies, shall we!!!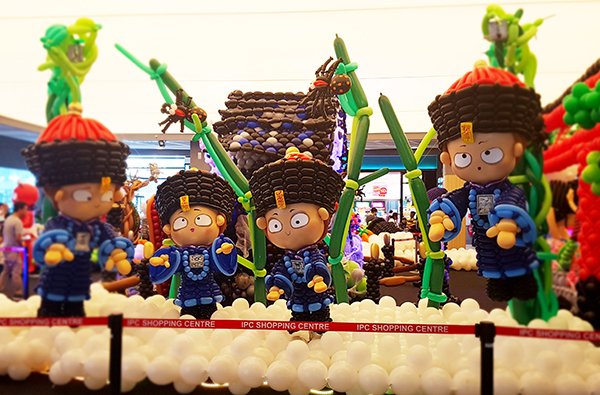 Can you believe, all that I am going to show you later are made from balloons!!
The inhouse designer of IPC Mall is just brilliant! I have never seen a decoration during Halloween that is fill with this massive of cuteness!
I especially LOVE this because I am still very much a kid in heart, so this kind of things really makes me excited in massive scale! And I really excited to show you all the rest of the characters in this centre stage.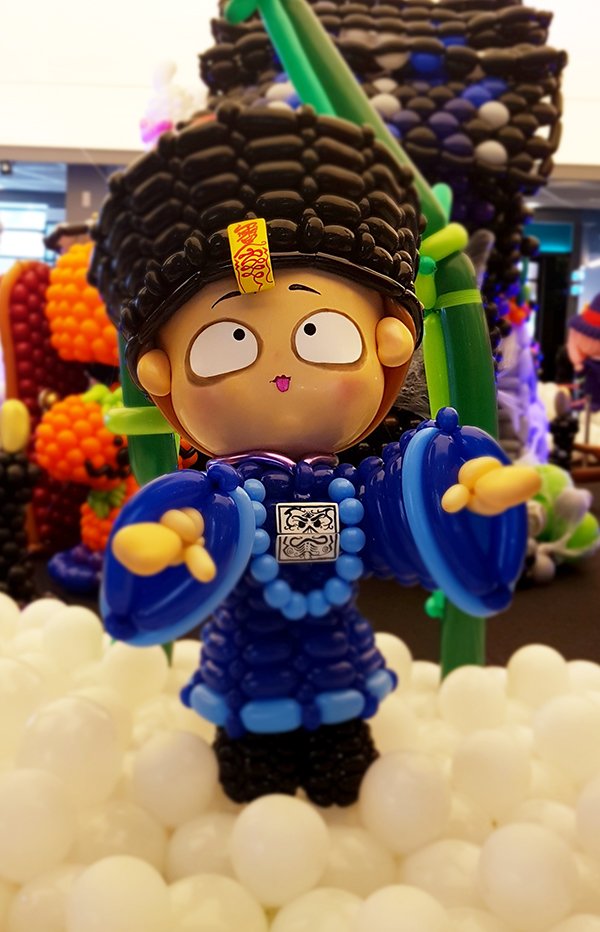 Isn't he the cutest thing! I was very surprised when I see them because usually Halloween is considered as a western festival, and I have never seen anyone mixed the east and the west ghost in one space. This time the designers have really outdone themselves, they even made the little zombies jump up and down by pulling a string on top!
Next comes the Halloween character that many would recognised, The Scarecrow!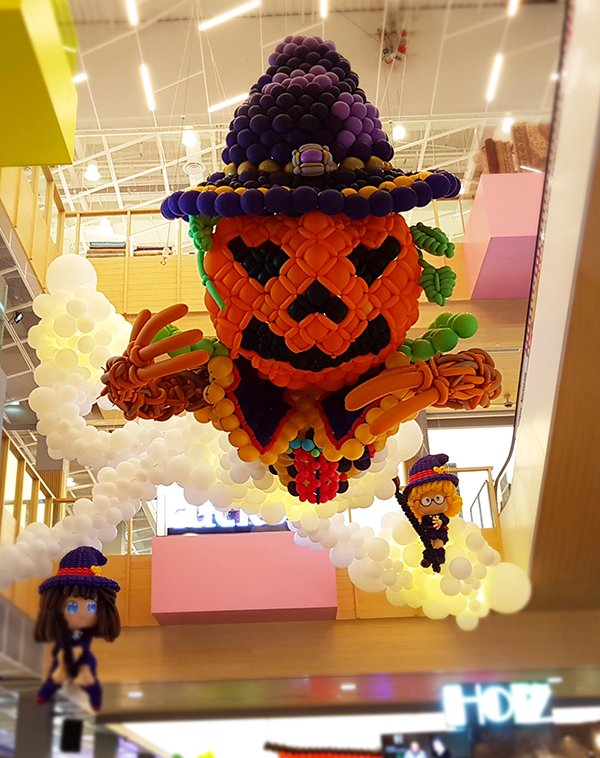 The size of this Flying Scarecrow is gigantic, accompanied by two little cute witches flying at the back! The white "Clouds" at the back can create lighting effects, making the whole thing seems more in motions and interesting.
Now we go to the centre stage where every monsters are there!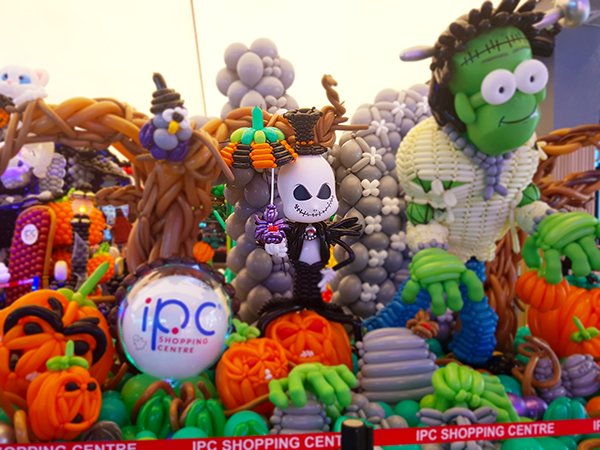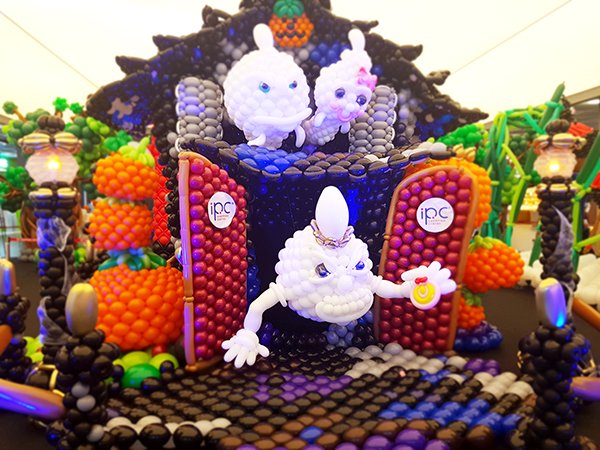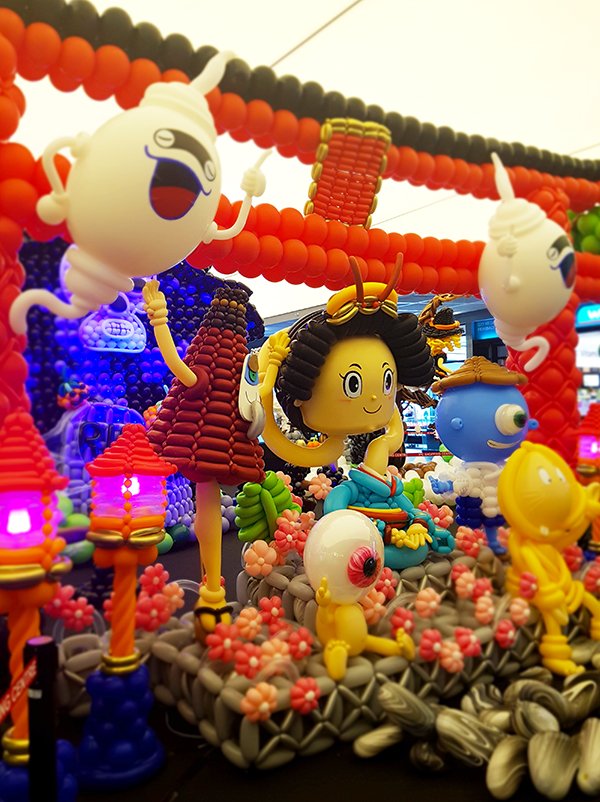 The above were spread around the centre stage. Its purpose is also for customers, especially with kids to take photos!
Now I am going to you some of the cuties individually.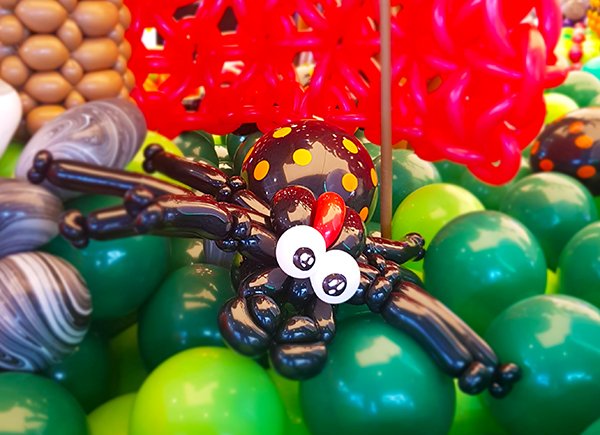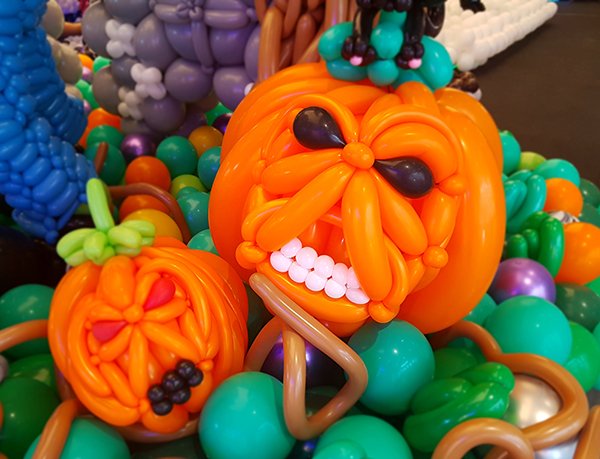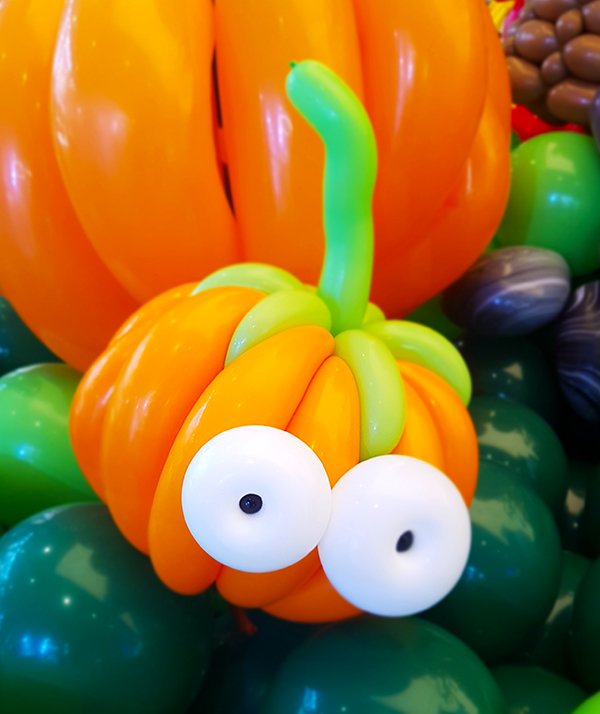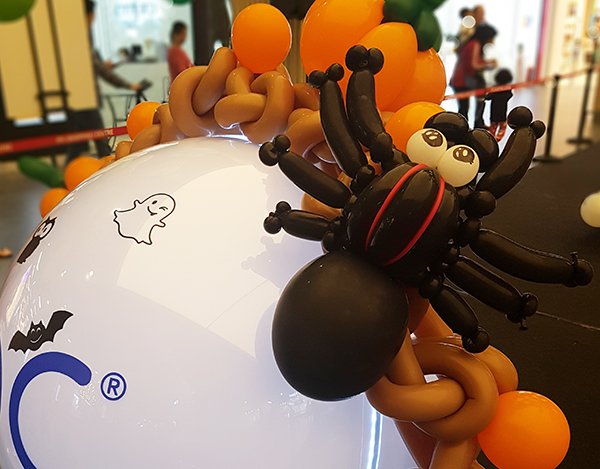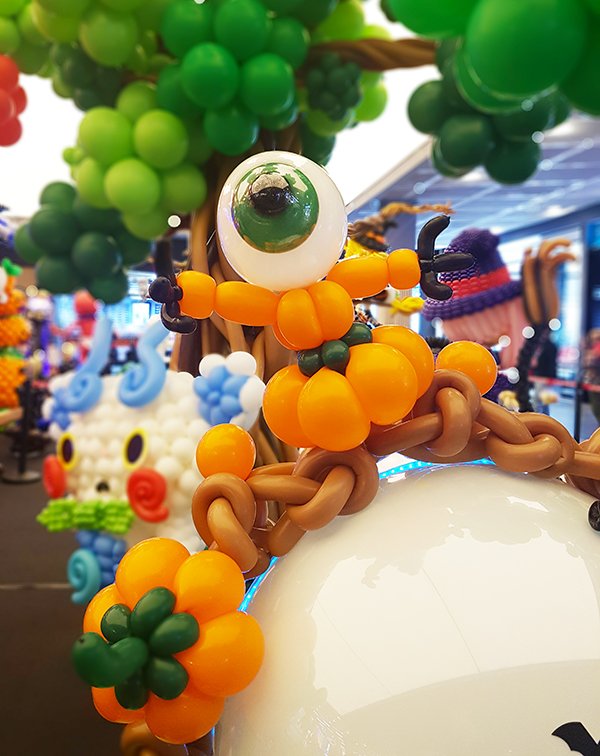 Here are all the pumpkins and spiders and... eye?? I really like how they used the balloons to make the eyes so matching to its characters.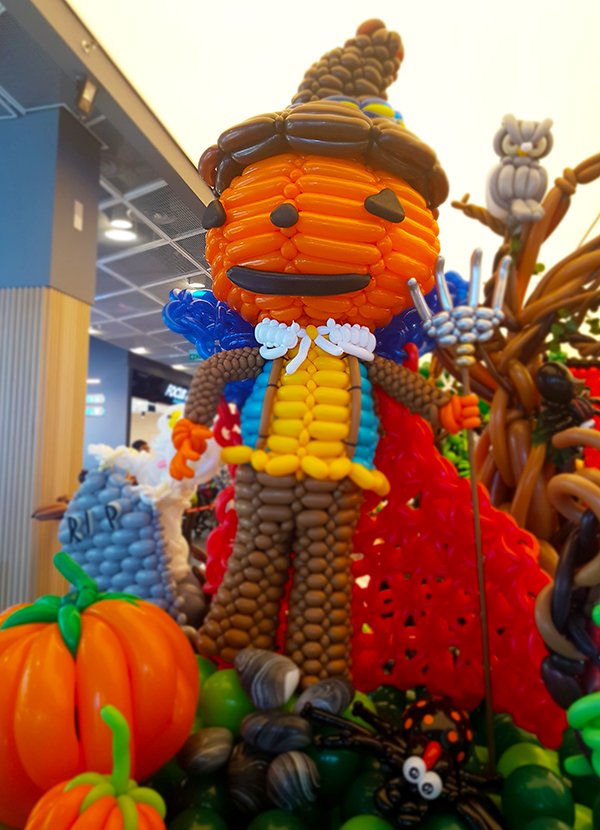 Another Mr. Scarecrow in a RED Cape!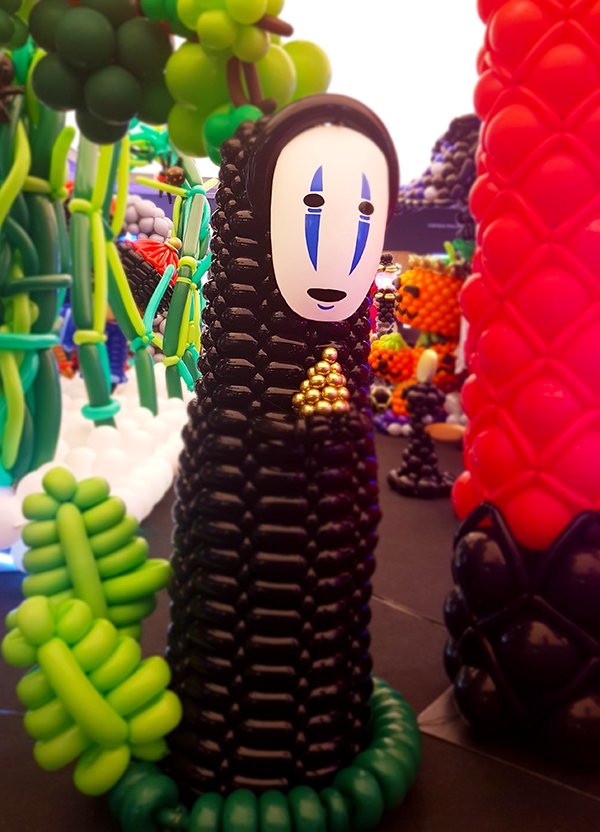 Ah, the famous Japanese anime character - "Mr No Face"

Wrapping things up, The Witches, Mummy and Devil!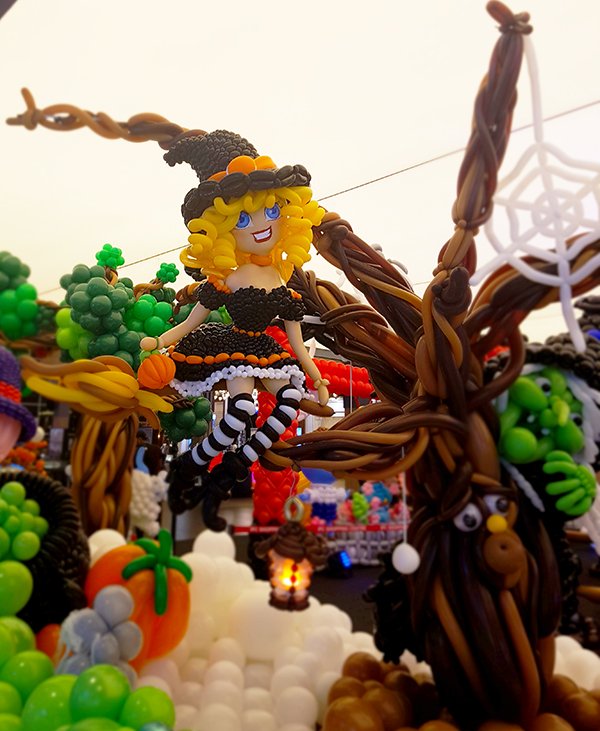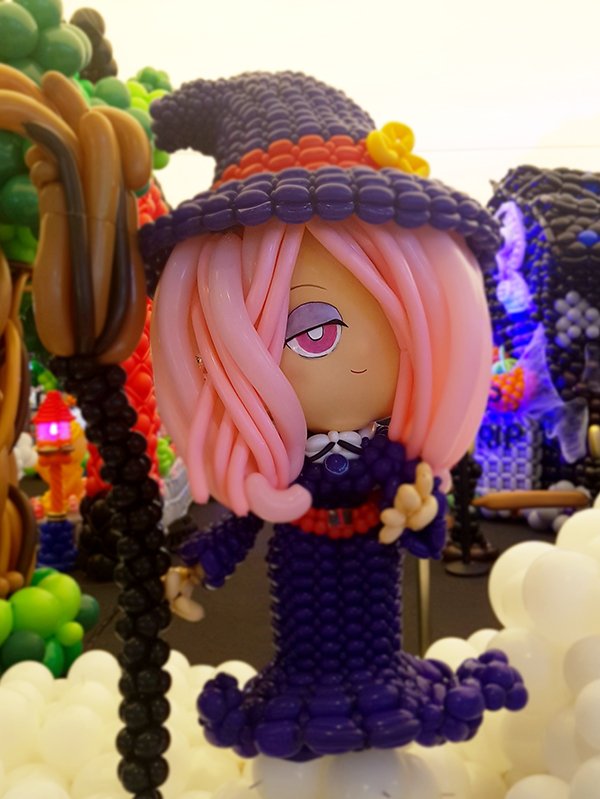 The older witch is sitting on the tree, spinning her way in joy, maybe because she can't fly in here! Hehehe... The little pink hair witch is standing guard at the side, with her sexy eye (are you seduced!??) and if you look closely, there's an old lady witch in green colour hiding behind the tree! What is she up to I wonder...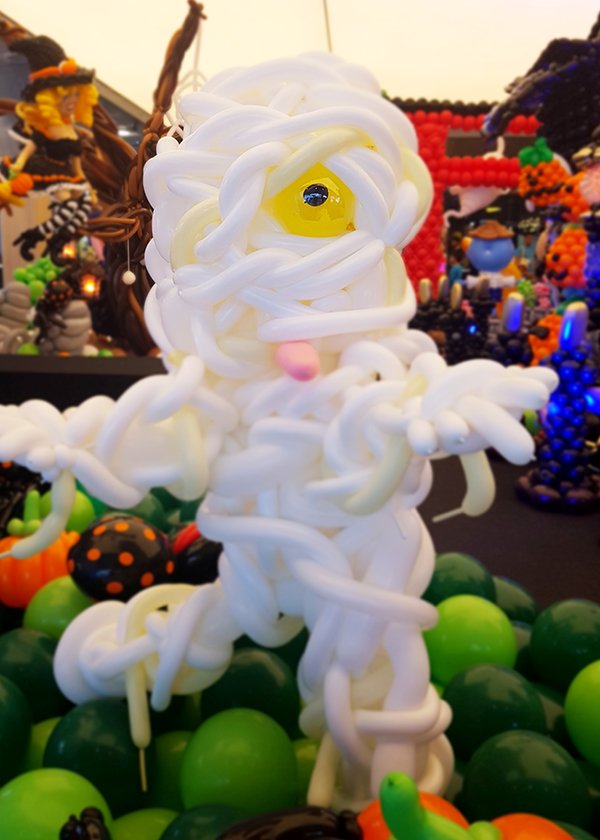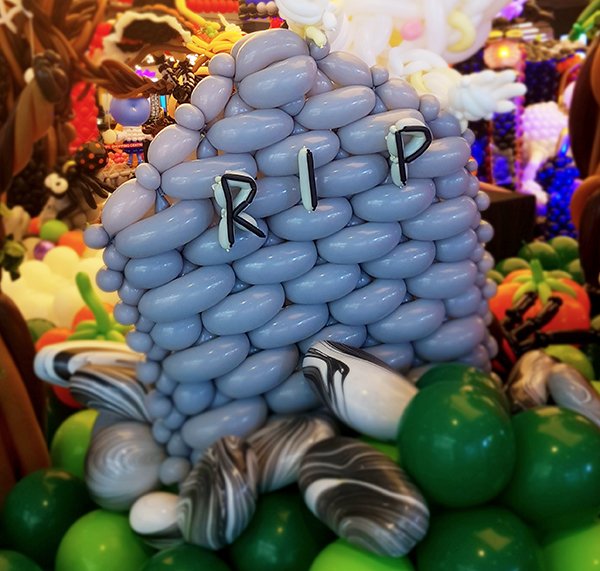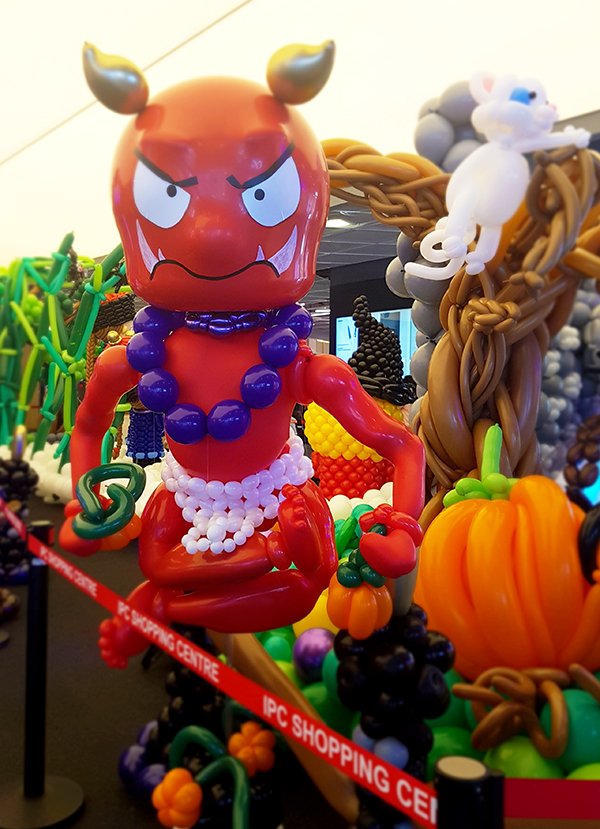 Mummy, grave and the Red Devil himself! Amazing how balloons can turn into!
There are many more but I don't intend to put them all inside this post, just wanted to share the joy and hope when you finished this post, there's a big smile on your face. Signing off, thank you!

Although I was walking inside the mall, but I had great fun spinning around the stage taking photos and laughing all the way. So this is still going to be my post for #WednesdayWalk by @tattoodjay and also #makemesmile by @elizacheng!
All photos were taken with my Samsung Galaxy S& Edge phone camera.
!steemitworldmap 3.156078 lat 101.611985 long IPC Damansara d3scr

Thank you for stopping by, this is a place where I can share the things I enjoy in life, art, gardening, nature, foods. This is why my divider above are filled with all the different kind of icons that I love doing. I hope you enjoy my post so far, leave me a comment if you like.
谢谢您的到访,这里是个我可以分享关于我所喜爱的生活,包括艺术,园艺,大自然,食物等等的地方。 这就是为什么我上面的页脚全都是我喜欢做的不同类型的图标。 我希望您喜欢我的帖子,如果您喜欢,不妨留下您的评语。
Proud Member of:

Proud curator and editor of #cn-malaysia