If you're not familiar with Wednesday Walk hosted by @tattooedjay, be sure to visit his blog and check out the #wednesdaywalk tag. This is only my second week of involvement but I'm already addicted! As an #actifit member I'm always looking for great walking opportunities anyway, so it's a great fit.
Last weekend my husband and I ventured out on our first walk of the season around Lake of the Isles. We pretty much give it up in the winter because the pathways get covered in snow and ice! So it was wonderful to get back to it.
(As an aside, we are experiencing a major snowfall today, so I will not be out walking!)
Come on along on our walk. It was a cool, misty early evening and dusk turned almost to dark by the time we finished our second spin around the lake.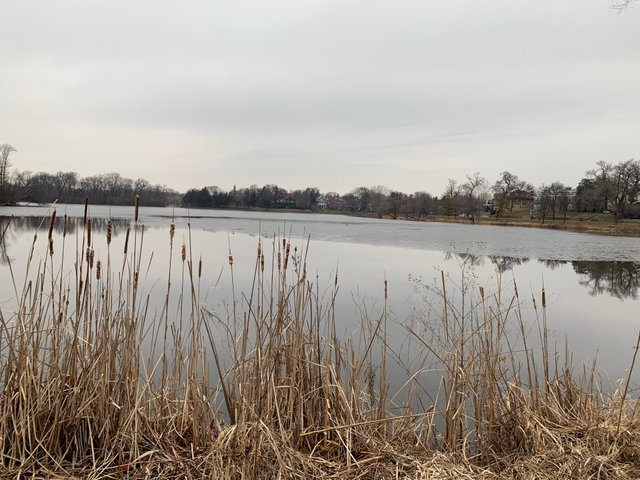 There are some lovely old benches along the edge of the path.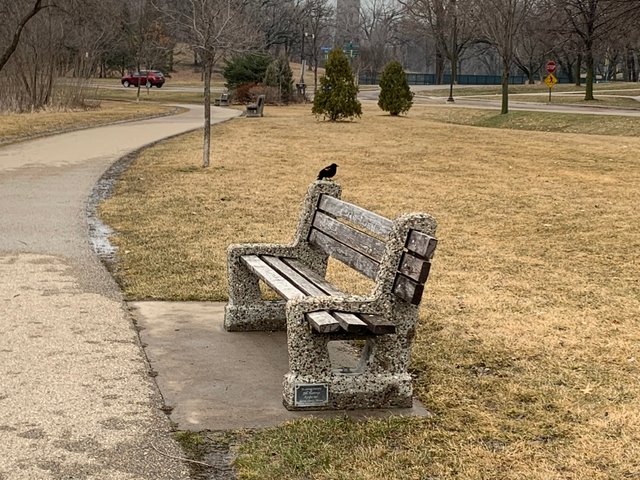 Who's this? A redwing blackbird! You could hear them calling from the rushes all around the lake.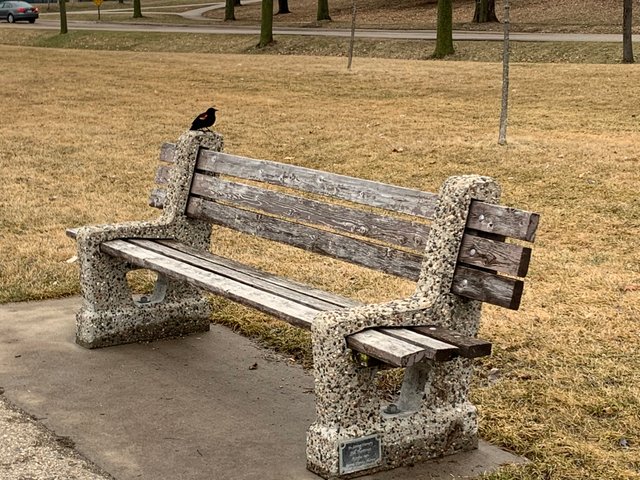 We got too close and he flew!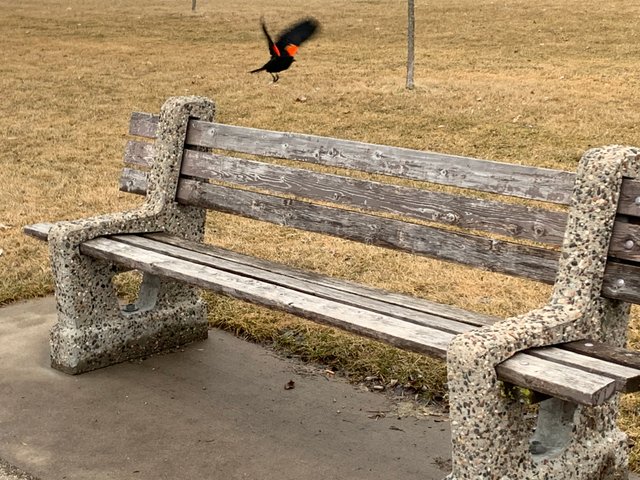 There's a beautiful old stone church near the lake's edge.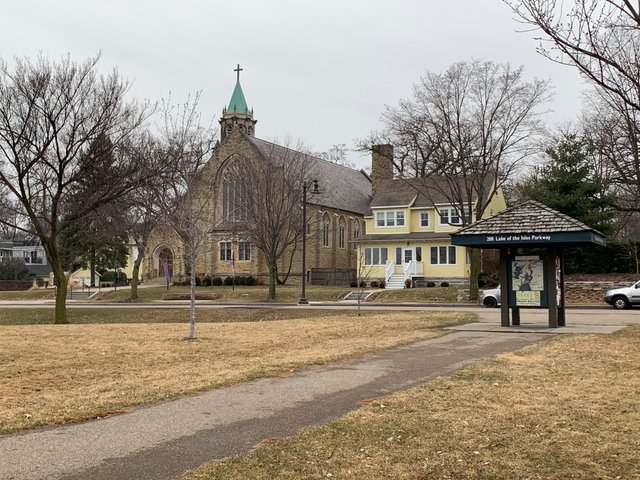 As you can see, the foliage is still brown. We won't see green until May!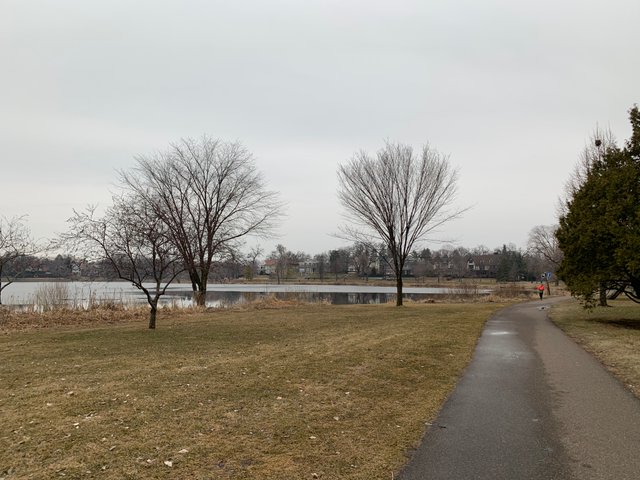 We had a very cold winter and there is still a lot of ice. Some geese were trotting around out there.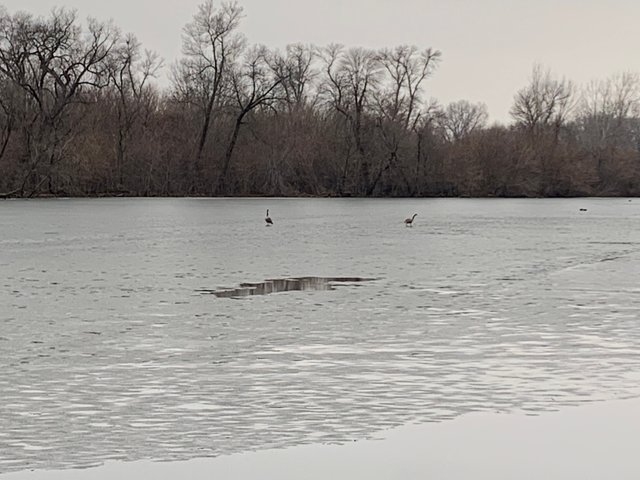 People need to be warned not to venture out. We are past that risk now that you can see open water but every year there are a few weeks when it looks safe and it's not!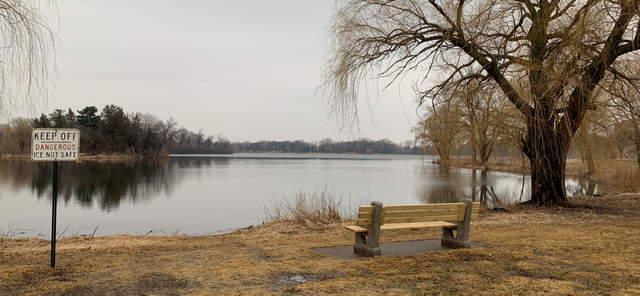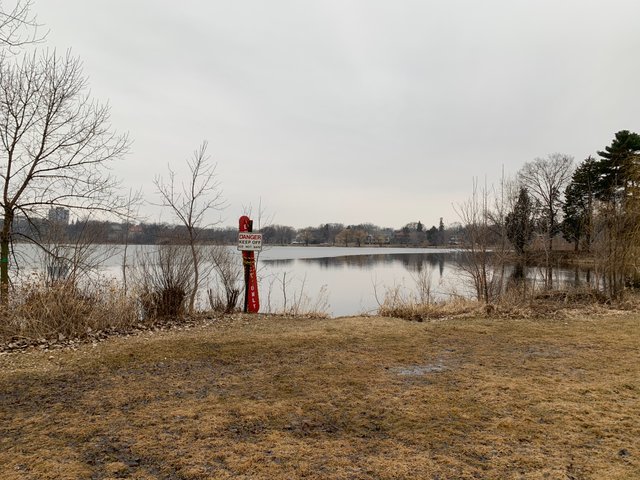 Theres a pretty railing around one edge where there's a steep drop-off.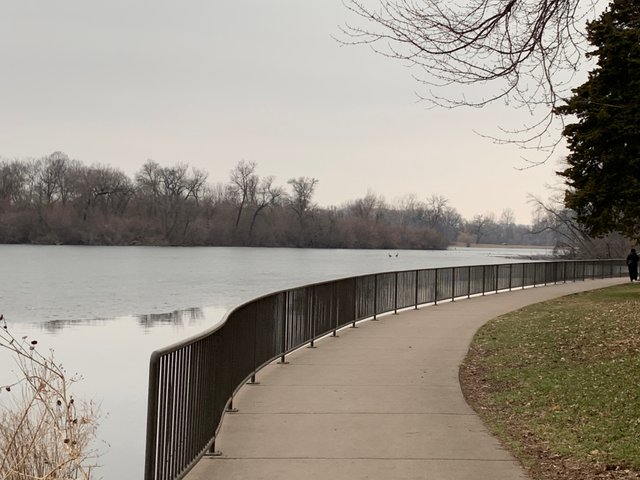 The canoes have been brought out for the coming warm days.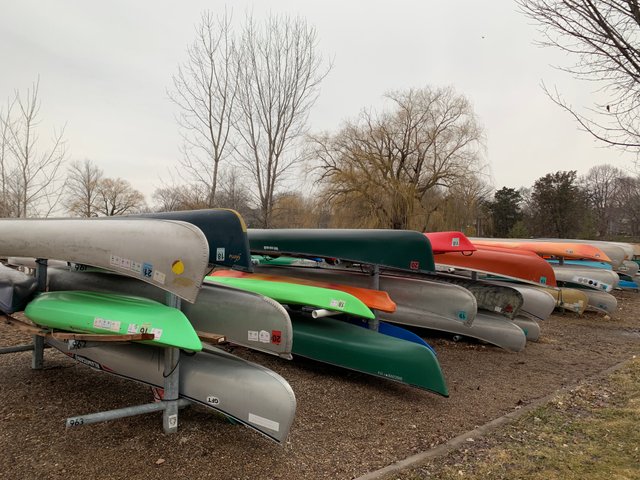 Reflections....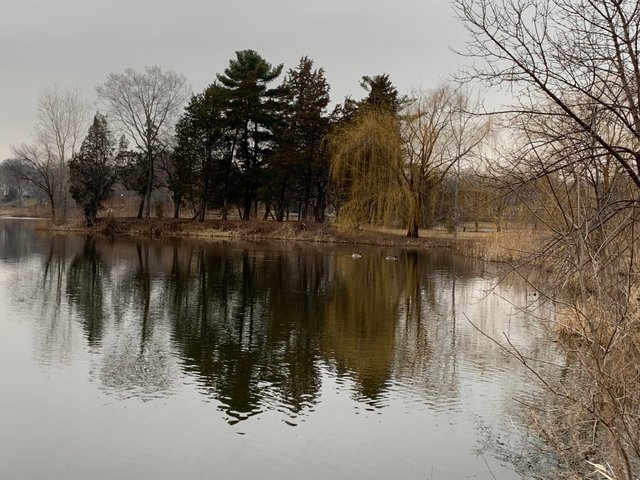 We saw a lot of industrious little muskrats!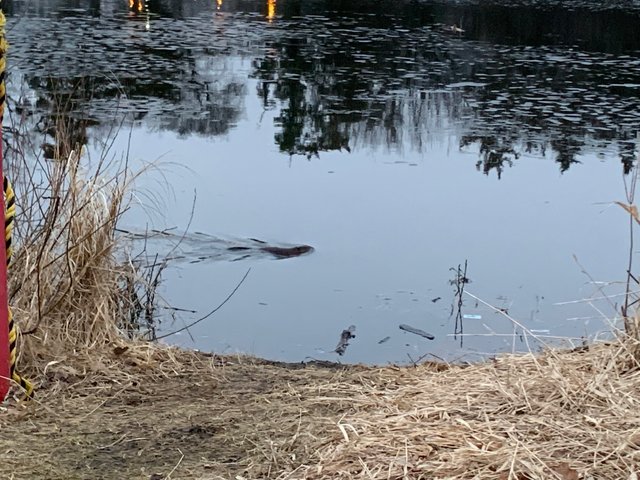 The daylight was fading! The mist came in and we looked to the city skyline for one last picture before getting into our warm car.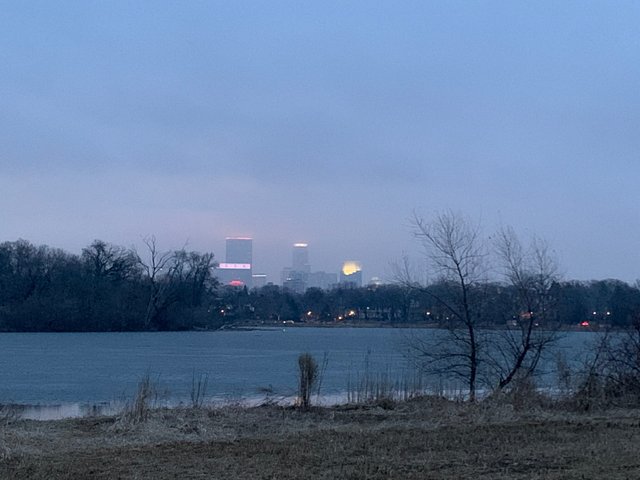 Thanks for joining me for my Wednesday Walk! Oh, I mentioned it's actually snowing today. Here's the view from my office right now.