I saw the most colourful shadow reflections on the beach .........
........at just the right time of the late afternoon. The weather was ideal, cloudy with enough light to create reflections.
Not particularly looking for any photos I was happy to walk along like everyone else enjoying the moment. But, this is now hot it panned out when I saw people's coloured reflections in the wet sand. I actually got a little excited because this was more than black shadows, I was seeing coloured shadow reflections.
Of course I had my camera with me to capture the reflections. This was my first pic.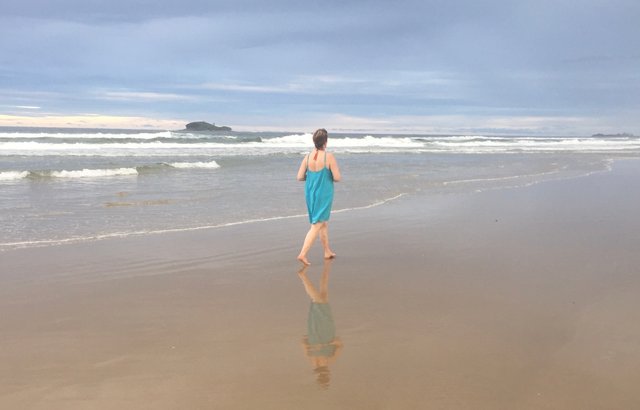 And when I turned around I saw to guys walking along with their shadow reflections following them.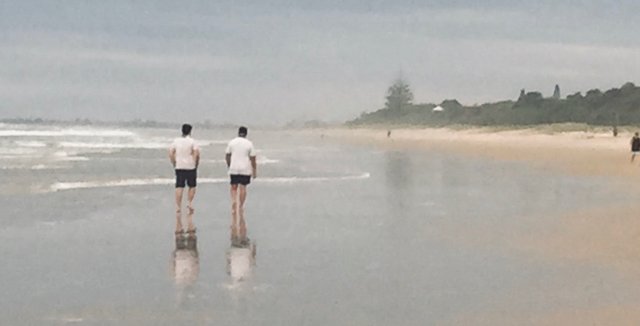 It was getting later all the time, I knew I only had a small window of photo taking. This reflection photo was snapped as the light was getting a tad darker.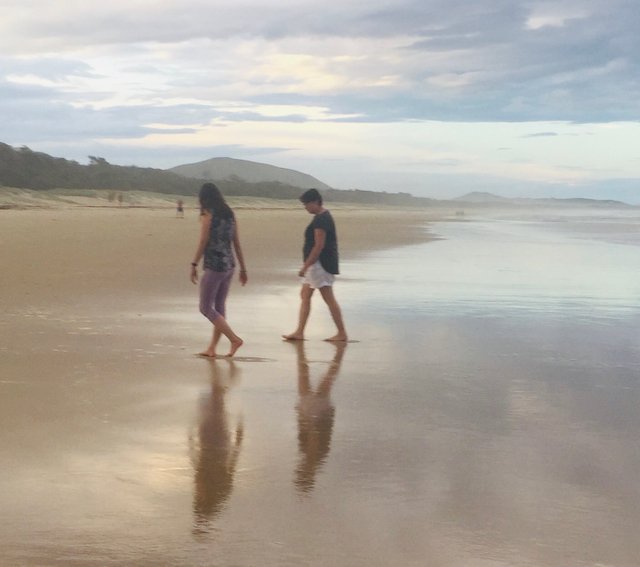 Here is me walking along to finish off my little post. This was a fun photo session and maybe referring to reflections as shadows is a bit of a stretch. But, on the other hand it has made for a fun spot. Get in while you can is my motto. Seeing coloured reflections in the wed sand does not occur too often.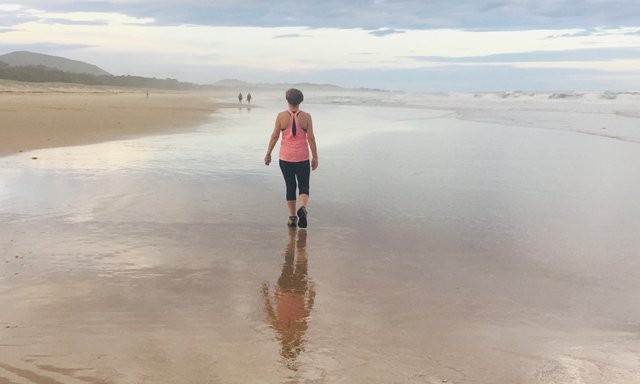 Happy shadow hunting everyone and thank you @melinda0101000 for introducing me to the concept of being a #shadow hunter.
Cheers and blessings
.............................................................................
And I agree @dswigle there is nothing more lovely than flowers. Let there always be flowers.