How to choose the company for the maintenance and update of your Web page
The maintenance and updating of a Web page is key to the success of any company and, for this, it must adapt to the environment and satisfy the always variable expectations of the users.
Maintaining a presence on the Internet is a great job, it is not just about having a Web page working, that page must be adapted to the environment, it must be updated, it must seek to satisfy the always variable expectations of users.
The level of difficulty of maintaining a Web page, however, will depend on the type of project we have. I could say, without fear of being wrong, that for very small and specific projects, the task is simple, with a little time we could achieve it, but this does not happen in all cases.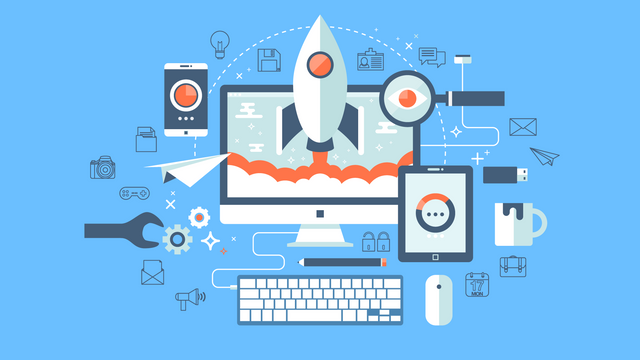 I know you're thinking that you can do it, that you do not need anyone else to keep your Web page up to date, but think about the following. If you are the one who attends the business, who is looking for clients, who closes the deals, or whatever is according to the daily activities in your company, at what moment are you going to do it? And better yet, ask yourself, how well are you going to do it? There are plenty of reasons to outsource the web maintenance service.
It is one thing to have the will to do it - we all have that - and it is quite another to have the time; In the case that we make a space, we must study if that effort is all that we need.
What kind of updates are we talking about?
As I was saying, it's going to depend on the type of project you have. For example, if it is a virtual store, the work of maintaining and updating the Web is constant. I can tell you right now an experience with a Web page of hotels, where the room rates had to be changed every week to contemplate the offers and discounts that the company made.
In that case, we are talking about an arduous job, since there are dozens of hotels with dozens of accommodation options, but let's keep the main idea: the content of the Web page must be updated.
In short, the updates that a Web page receives can be:
Content update
Be it the Blog, change of static information such as company information, product or service information, price change, among others.
Interaction with the user
Many Web pages have online customer service systems, for that you need a person who answers the requests and comments, who is trained to give information. For me this type of update of the Web is very important because it is part of the image that is reflected in your company.
Graphics updates and marketing purposes
As I said before, you probably want to launch some promotion, or some strategy and you need someone else to do it. Especially when working with images, videos and such elements, special attention must be paid as it directly affects what we project as a company.
You must bear in mind that these are updates to the website, that is, the company would only be responsible for updating the information on the site; Marketing is something else.
System updates
Depending on the complexity of the page, you will notice that the systems are different and that they need different updates. For example, if we are using WordPress, you will need someone who is aware of the update of the manager, the themes and plugins, who also advise you with respect to possible improvements that you can make, for example, with regard to security on the site. It is tremendously important to update the Web system in WordPress every day that there is a new update. For the cases of Web pages in WordPress, there are exclusive services for the maintenance and optimization of WordPress Web pages.
Reputation of the company
For me this is the most fundamental of all. I am honest, out there many companies are going to call themselves "professionals" but not all are and you know it. Then, to be able to separate feasible options from those that are not, review the reputation.
Experience
Although I like the idea of giving opportunities to new professionals, if you want to be safe, it is best to hire Web maintenance services with companies that offer you some guarantee. The experience will measure the competence of the company when it comes to maintaining and updating your Web, such as our experience maintaining and updating Webs since 2003. Although not necessarily the company with more years of experience is the most competent, it is a good indicative