Making website easy (NOT).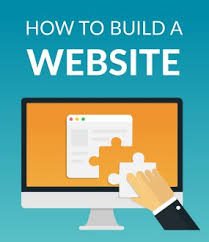 Hi every one
If you are a beginner in making a website to your self this is for you>>>>
In the beginning, I will tell you the easiest one and go on throw the harder methods.
this is by the way, not an AD.
1.wix platform is the easiest way to make a website if you do not have any coding knowledge what so ever.
2.wordpress with a theme include demos is the second easiest way to make a website in the PHP server.
you can by using the theme demo have you want without know any coding if you are lucky or chosen the right theme and demo.
3. Wordpress platform without a paid theme is the third one in difficulty cause if you need to make customization in the look or functionality you may need good knowledge in PHP, CSS, and JS.
4.native coding with HTML, PHP or .NET and this last one need a server that works with .net environment not Linx as all the other coding methods.
Thank you all for taking the time to read this.
Best wishes for all..