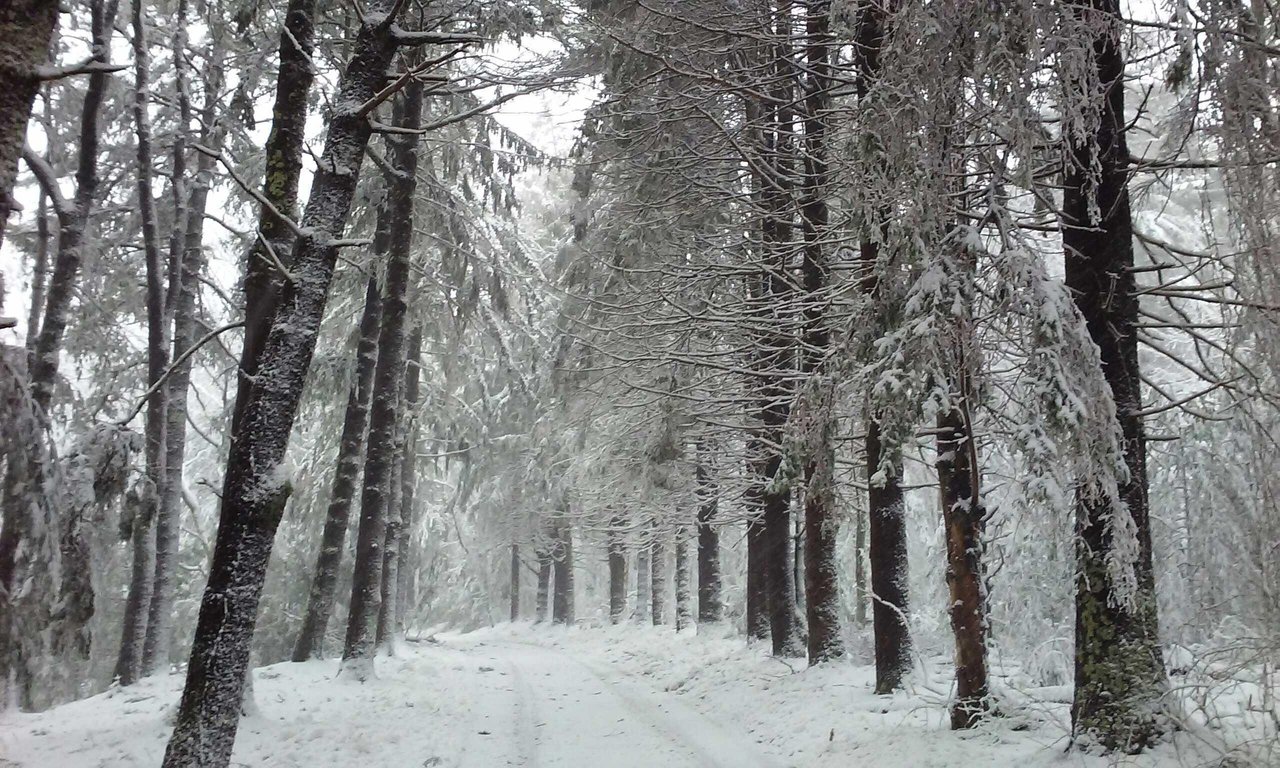 Can we escape? Today? Or tomorrow?
There has been less snow than expected, so that's a blessing. Unfortunately it's heavy wet stuff accompanied by high winds, so we lost power early, and there's no news from the utility on timing of restoration.
Trees are coming down all over the place. The wife's new car, it turns out, is not as good in the snow as hoped. New tires might help. But once we found that it had gotten stuck on the low side of the street, we dug and pushed it out. Good timing. Ten minutes later and the top of a tree landed where it had just been parked.
Word is, my sister has electricity and heat. We may make a run for her place. But she lives 30 miles away, and just getting off our street means passing through two miles of what you see in the above picture. I did walk to the end of the road, but by the time I came back my footprints from the outward trek were gone.
So the question becomes: is it better to risk a road trip for heat and a shower, or should we just go to bed early and wake to 30 F temperatures?
We'll re-assess around 4 PM, when blizzard conditions are meant to subside.
Our split cedar continues to deteriorate.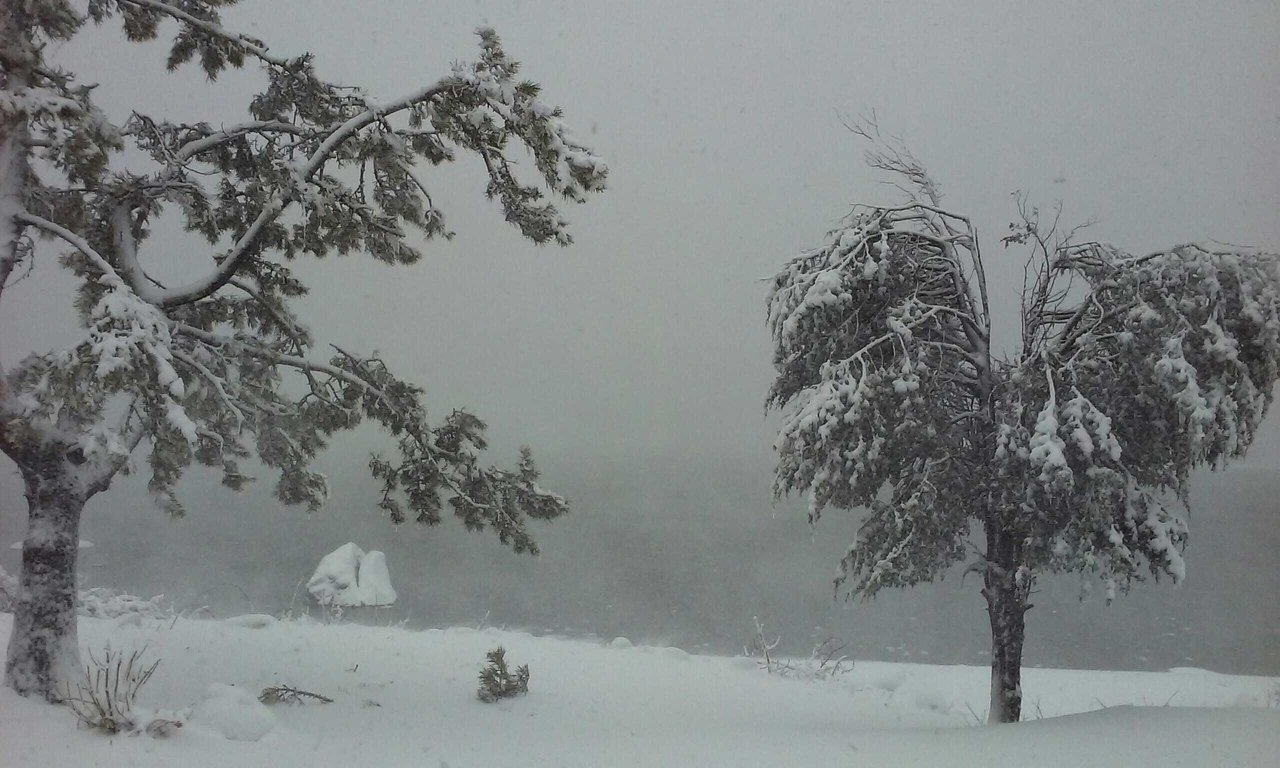 I can't wait to get my new phone. The past few weeks have convinced me that mobile Steeming is the only kind of Steeming I can count on. This tiny phone is cramping my style - and my thumbs.
Hope you are all safe and warm. For us, one out of two ain't bad.