Earlier today,
@katrina-ariel
asked on Discord if I was okay and ready for the storm. I had no idea what storm she was talking about. Due to the disgusting actions of the self-serving clowns currently controlling our nation's capital, I boycotted newscasts months ago for the sake of my mental and emotional well-being. I didn't even know about Aretha Franklin's passing until someone mentioned it on Discord a couple of days ago, and I was unaware of Hurricane Florence. Then,
@enginewitty
mentioned me in a post here, so thanks to that and
@katrina-ariel
's asking, I went to the NOAA website.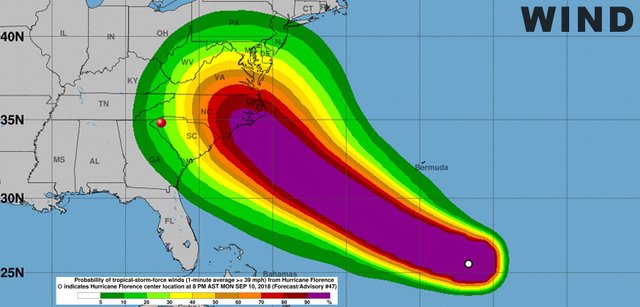 • SCREENSHOT FROM NOAA.GOV •
According to the National Hurricane Center (NHC) division of the National Oceanic and Atmospheric Administration (NOAA), a scientific agency of the US government, the area where I live only has 20-30% chance of seeing winds up to 40 MPH, and rainfall in the 2-inch-or-less range. Of course, these are predications made based on the present track of the storm, which could change at any time. But, things don't look too bad for this area at the present time. There are other Steemians in worse locations, definitely.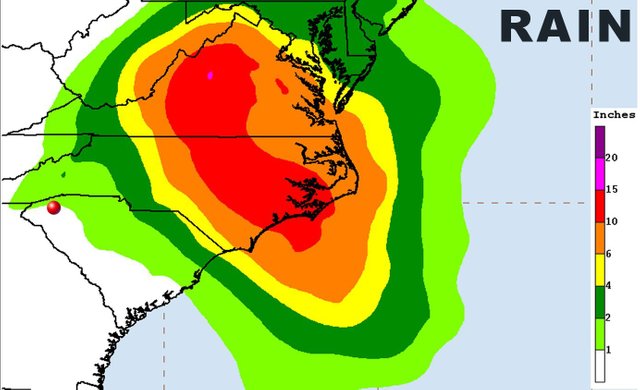 • SCREENSHOT FROM NOAA.GOV •
During the late 1990s and early 2000s, I lived in Florida and experienced several strong storms, first-hand. The worse of them all was during the 2004 calendar year, when the area where I lived was ravaged by several Tropical Storms (TS) and Category-4 (C4) and Category-5 (C5) hurricanes. There was Bonnie (TS), then Charley (C4), Frances (C4), Ivan (C5), and Jeanne (C3), all within one calendar year that buffeted our region with damaging winds and many deluges of rain.
Not only were there long-term power outages, flooding, downed trees, and other issues, the apartment where I lived was damaged. Despite clear evidence of black mold and other issues, the company who managed the place only wanted to paint over the mold — literally — without fixing anything. Only when a state agency was contacted and management was threatened with legal action did they comply. I never want to live through such a nightmare again. But, I think I am safe where I am, for the passage of Hurricane Florence. I do appreciate #thealliance family for asking... and, for telling me about this storm in the first place! 💙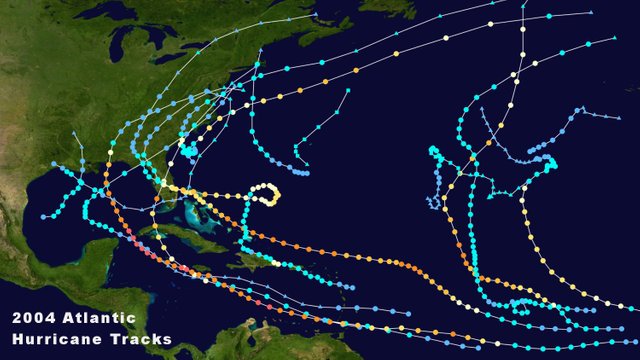 • source: WIKI-PROJECT TROPICAL CYCLONE TRACKS •

 😊

a big hug is due to @enginewitty for designing the following personal banner for me 🤗