That's right our game rained out and the lighting stopped the game.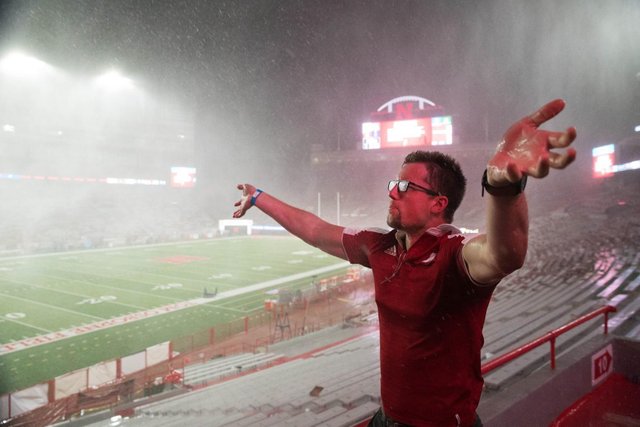 Morgan Peatrowsky of West Point, Nebraska, stands in the rain as the crowd is cleared from the bleachers of Memorial Stadium on Saturday night because of lightning.
Notice how tiny Max is in the left hand corner of the photograph. That is a massive tree.
Mike took this with his phone while walking the dog.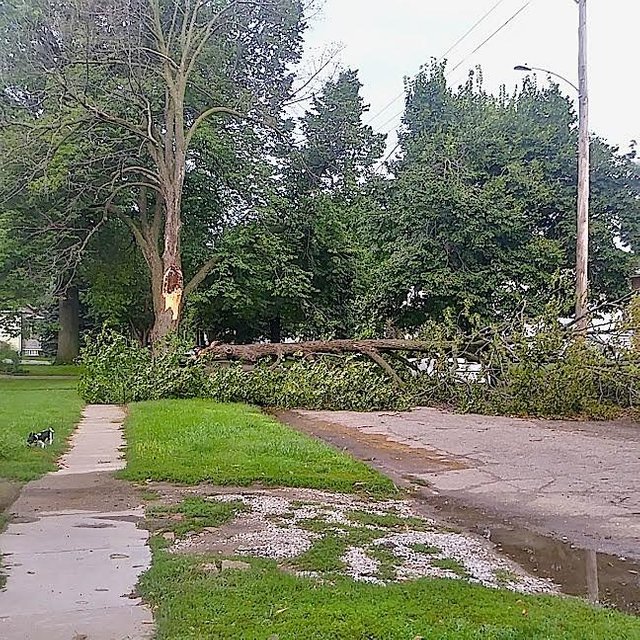 I took this photo next to the CVS store with my phone.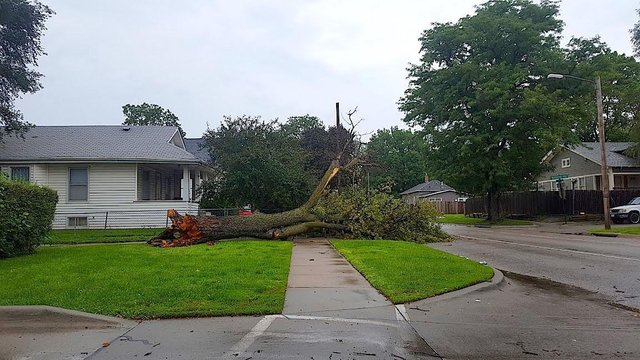 Captured this photo driving home from the vineyards before all the action took place.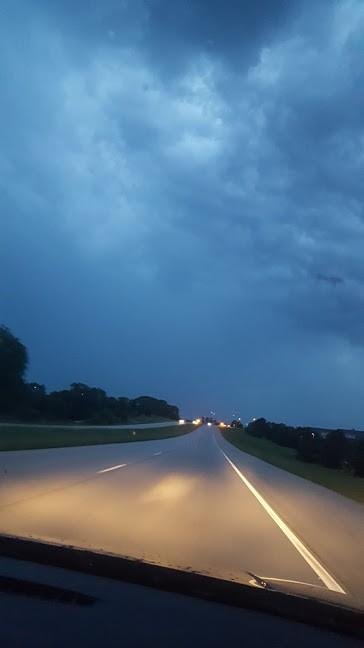 This branch hanging above our house for years did not budge during the storm. I say the day we move it will fall.
My phone photo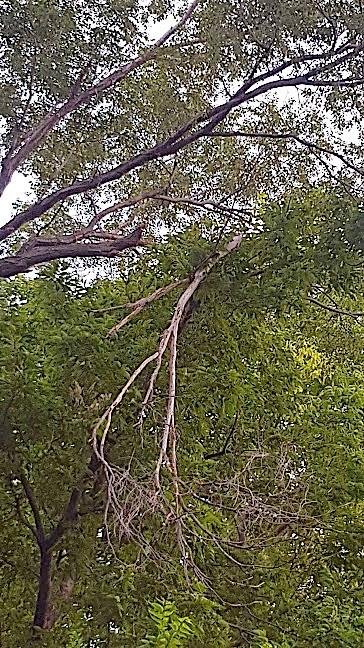 It is still raining.
Rain, rain and more rain, they say all week.
I think what happens is there are weak parts on these huge trees and a good wind and boom down they come.
The Farmer's Alamac predicts a wet winter. Oh no!
A great place for this quote:
"When you come out of the storm you won't be the same person that walked in. That's what the storm is all about."
-Haruki Murakami






This post created with #esteem created by @good-karma
Check it out - win 3 Steem - Drawing over in 2 days, with payout.


Find me in these discord groups, let's support each other.
#steemitbloggers – a great group I invite everyone to explore. The support I have experienced in this group is phenomenal. @jaynie leads the group in a very open way.
#steemusa – These are members living in the USA or aboard from the States. It seems to be group effort and anyone that joins is warmly welcomed.
#photofriend – This is a group of photographers enjoying each others photography. If you post photography consider joining this group.
Now part of this discord group:
Be sure and check out @steem-ua Get Upvoted by @Steem-UA
Here is a great link for a post written by @cryptocpus for more information. The discord link is on that post.
Follow @Steem-UA to know when these projects come into fruition.

Wishing everyone good weather and a happy day,
Thanks for visiting,
@rebeccabe
upvote, comment, resteem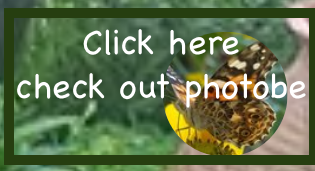 Made by - @rebeccabe