This was the match of the day.
Monday was lit.
So many surprises, some thought Brazil
will not make it to round of 8.
So many good players on Brasil side.
This match shows the true value of Willian.
I mean you can flip that Brazilian team and
they still have players tp throw at you.
Marcelo did not play due to injuries.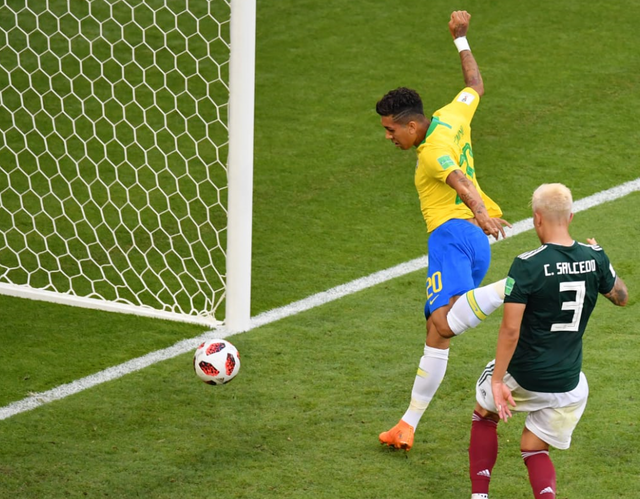 Even the second goal was a beauty.
Brazil entertains somehow.
Neymar does entertain too much when he is hurt.
Again the least he holds the ball in time where he cannot
dribble, the better the team plays.

Mexican players dropped the ball sine their previous match.
I did not expect them to lose that match.
Playing against Brazil, they are second guess their ability.
They made too many mistakes.
It was not the same Mexican team that beat Germany.
Congrats To Mexico for participating.
Congrats to Brazil.
Friday will be the real deal versus Belgium.
HIGHLIGHT