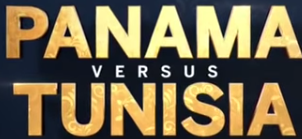 This is a consolation match.
Both team lost their two matches against Belgium
and England.
Definitely an eye opener for Tunisia not
to finish with zero point.
Both teams have been eliminated after their second match.



Beautiful goals by Tunisia with nice build up
and touch up goals.
Panama did try but the group is so strong
and unfortunately not able to win a match.
I think US will do a lot better than Panama.
Conmebol is a little tough for the US to get by
if not prepared.
Congrats to both teams for their participation
to the world cup Russia 2018.
HIGHLIGHT